These John Lennon Songs Are Now Available on TikTok For the Singer's 80th Birthday
Imagine all the TikToks...
Now, you can create TikToks with John Lennon's music songs, in honor of what would have been his 80th birthday. The social media app has partnered with the late singer's estate (plus Universal Music) to give users access to 11 of Lennon's hit tunes.
The 11 songs "Instant Karma! (We All Shine On)," "Imagine," "Mind Games," "Beautiful Boy," "Woman," "Happy Xmas (War Is Over)," "Give Peace a Chance," "Stand By Me," "Nobody Told Me," "Remember," and "Gimme Some Truth" are now available on the app for content creation a la Lennon.
TikTokkers and Beatles fans can also check out the TikTok channel dedicated to Lennon, which shared its first video last month.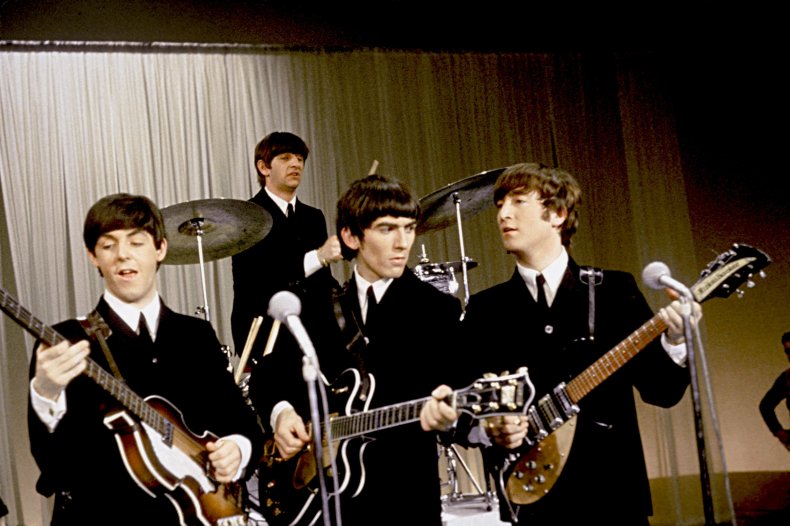 "We are absolutely thrilled and honored to bring John Lennon's music to a new generation, and are eager to see how the TikTok community will be inspired to create to the sounds of Lennon's repertoire," Corey Sheridan, head of TikTok's music partnerships and content operations, said via The Verge. "Lennon's timeless lyrics are as relevant now as when they were written."
Sean Ono Lennon, one of John's sons, is also thrilled about the musical addition to the app. "We're super excited to launch my dad's official TikTok account and cannot wait to see what his fans all over the world create using his music and his message of peace and love," Lennon said in a statement.
Lennon was born on October 9, 1940 in Liverpool. He and Paul McCartney, Ringo Starr and George Harrison formed The Beatles in 1957, as per NPR. They became the best-selling music act of all time, according to the BBC. Lennon left the Beatles in 1969 to start a band with his second wife, Yoko Ono, with whom he shared son Sean.
"When we got married, we knew our honeymoon was going to be public, anyway, so we decided to use it to make a statement," he told Playboy in an interview published in 1981. "We sat in bed and talked to reporters for seven days. It was hilarious. In effect, we were doing a commercial for peace on the front page of the papers instead of a commercial for war," he said of the couple's now legendary bed-in.
The music legend's life was cut short in 1980 when he was fatally shot on December 8 outside the Dakota in Manhattan by Mark David Chapman.