These Media Personalities Have Stepped Away From Their Jobs Over Vaccine Mandate
Several media personalities have stepped away from their jobs over coronavirus vaccine mandates.
Many businesses have implemented such requirements for staff members since the Pfizer COVID-19 vaccine received approval from the Food and Drug Administration (FDA) in late August.
The U.S. Centers for Disease Control and Prevention has said vaccines are highly effective at preventing severe disease and death from the virus, including the more contagious Delta variant.
Many of the former on-air personalities were employed at stations owned by parent company Gray Television.
The company required all staffers to be fully vaccinated against the virus by October 1 or face termination, with limited exceptions for workers with certain medical conditions or religious objections.
More than 1,000 additional employees chose to get the shot after the policy was announced, the company said. It also informed people who were terminated or left for not complying with the mandate that they can reapply for positions at the company in the future.
Newsweek reached out to Gray Television for additional information on the total number of people who were terminated as a result of the vaccine requirement, but the company said it does not comment on personnel matters.
Here are media personalities who have stepped away from their jobs or were terminated over vaccine mandates.
Karl Bohnak
Bohnak, a longtime Michigan weatherman, announced last month he was leaving WLUC-TV after 30 years. Bohnak wrote in a Facebook post he was fired for not getting inoculated against coronavirus.
"Since I chose not to take one of the shots, I was fired. Many of you have taken one of these injections, and that is absolutely your right," he wrote. "It is also my right to choose the medical options I feel are right for me. I have authority over my body."
Meggan Gray
The Good Morning Mississippi co-host at WLOX left her position after 18 years on September 30, one day before Gray Television's vaccine mandate went into effect.
Gray wrote in a Facebook post that she made the decision not to get the shot before the company mandated it, in part because she had already contracted and survived a case of the virus. She said she "tried everything possible to keep my job, including offering to be tested on a weekly basis," but the requests were denied.
"I may have lost my job, but I preserved my integrity," she wrote.
Kerri Hayden
Hayden left KGWN-TV in Cheyenne, Wyoming after 25 years over a mandate to get vaccinated. She said that her exemption request was denied by the station's parent company and as a result, she was terminated.
"While I am not for or against the vaccine, I do firmly believe we as Americans have the right to choose what's best for ourselves," Hayden wrote in a Facebook post.
Tim Jones
The meteorologist said he was fired from KSNB Local4 in Hastings, Nebraska after almost eight years with the station for not complying with Gray Television's vaccine requirement. In a YouTube video, Jones announced he was going to "hit the road" and told his viewers to follow his journey.
"I've tried to have fun, tried to do the weather to the best of my ability," Jones said. "It's been fun making some great long-lasting friendships here. But now it's time for a new adventure, and there's going to be more on that coming."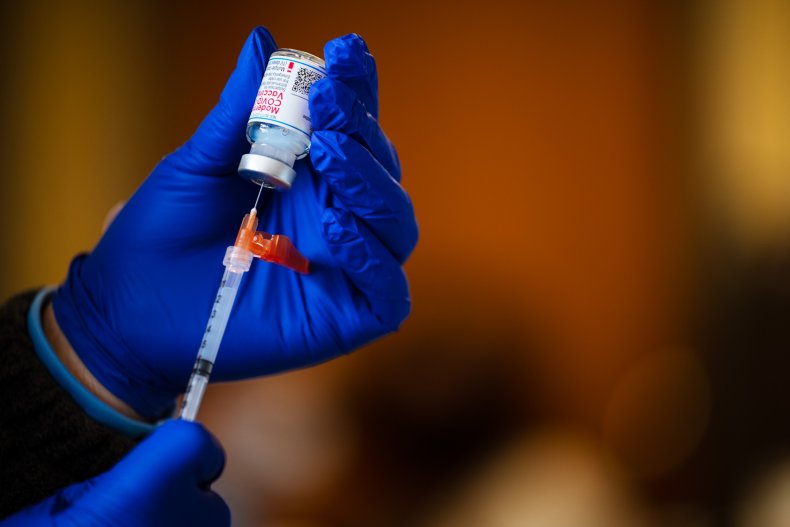 Dave Platta
WTVM in Columbus, Georgia announced the station's sports director was leaving after 36 years on the job. Platta said his departure wasn't his choice or the station's choice, but a mandate from parent company Gray Television.
"I did not expect to be standing in my backyard on a rainy Wednesday this deep into football season, but it is what it is," Platta said in a video posted to Twitter, where he said he was fired by Gray Television for not getting vaccinated. "And yes it's true, I'm no longer with WTVM."
Linda Simmons
Simmons' 14-year career reporting at Missouri's KY3 station ended last month after she refused to comply with Gray Television's vaccine mandate. She said the company didn't accept her exemption request.
"I value the freedom we all have to make our own informed decisions," Simmons wrote in a Facebook post announcing her departure. "I've made a big decision and decided not to allow the company that owns KY3, Gray Television, to control my personal health choices."
Allison Williams
The longtime ESPN college football and basketball reporter announced in early September she wouldn't be reporting from the sidelines this season because she won't receive the COVID-19 vaccination.
"While my work is incredibly important to me, the most important role I have is as a mother. Throughout our family planning with our doctor, as well as a fertility specialist, I have decided not to receive the COVID-19 vaccine at this time while my husband and I try for a second child," Williams wrote in a statement shared on social media.
Williams said she was "thankful for the support of my ESPN family" and that she looks forward to "when I can return to the games and job that I love."