These Republicans Have Congratulated Biden As Trump Declines to Concede Defeat
After media organizations projected Joe Biden's defeat of Donald Trump on Saturday, some Republicans congratulated the Democratic presidential nominee while many remained silent as Trump declined to concede.
The former vice president was declared victorious in a tight race against the Republican incumbent this morning after maintaining a lead in Pennsylvania. Currently, Biden holds 279 Electoral College votes compared to Trump's 214. Biden drew roughly 74.5 million votes in the 2020 election, breaking the previous record set by former President Barack Obama in 2008. Trump had received around 70.7 million votes.
Trump indicated on Saturday that he will not concede the election to Biden. He has threatened "unspecified legal challenges," according to the Associated Press. Top Republicans in Congress have not urged Trump to concede defeat or congratulated Biden for his victory, but some members of the party offered well-wishes to the Democrat.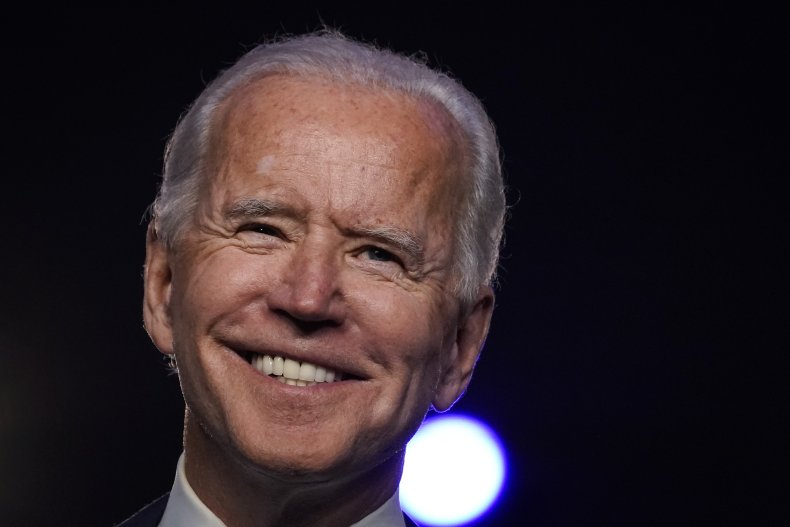 "Ann and I extend our congratulations to President-elect Joe Biden and Vice President-elect Kamala Harris. We know both of them as people of good will and admirable character. We pray that God may bless them in the days and years ahead," tweeted Senator Mitt Romney of Utah, the only Republican to vote in favor in Trump's impeachment.
Maryland Governor Larry Hogan said, "everyone should want our president to succeed because we need our country to succeed." The Republican took to Twitter, writing, "Congratulations to President-elect Biden... We have great challenges ahead of us as a county. Now more than ever, we need to come together as Americans."
Republican Congressman Fred Upton of Michigan, who had previously publicly broken with Trump, vowed to work alongside the Democratic administration. "We have to find a way to come together, bridge divisions, and focus on solutions that help the millions who are struggling," he wrote. "I am raising my hand and committing to working with President-elect Biden and my colleagues on both sides of the aisle in Congress to do exactly that."
Former Florida Governor Jeb Bush tweeted, "Congratulations to President-elect Biden. I have prayed for our President most of my adult life. I will be praying for you and your success. Now is the time to heal deep wounds. Many are counting on you to lead the way."
Former Ohio Governor John Kasich, a Republican Biden ally who crossed party lines to endorse the former vice president, also acknowledged his win. "Congratulations, President-Elect @JoeBiden," he tweeted. "I know you will do as you promised and be a president for the whole country."
After Biden's victory speech on Saturday night, Senator Lisa Murkowski of Alaska congratulated the Democrat. "Tonight, he declared victory and pledged to be a president who represents all Americans," the Republican wrote in a statement. "I congratulate President-elect Biden and Vice President-elect Harris and will be ready to work with their administration when it takes office."
"We may not always agree, I will work with them to do what is right for Alaska—just as I will continue to emphasize collaboration and bipartisanship with my colleagues in a narrowly divided Senate," Murkowski said.
Newsweek reached out to Trump's campaign for comment.
This is a developing story and will be updated as more information becomes available.