These Restaurants Are Offering Free Toilet Roll
With many retailers and wholesalers running out of essentials during the coronavirus (COVID-19) outbreak, establishments and families across the country are offering free toilet paper to those in need.
Newsweek has taken on the bulk of the research for readers to help them find toilet paper in their state.
Ohio
Two restaurants in the state are helping people get their hands on necessities such as toilet paper.
In Covington, Ohio, Libby's Southern Comfort is offering carry-out meals with a side of toilet paper today (March 18, 2020). The menu includes:
Goetta hush puppies
Fried chicken as two-piece with two sides and a biscuit
Half chicken with two sides and a biscuit
Family-style fried chicken meals including choice of six sides and biscuits
Oatmeal cream pies
Libby's also has gift cards, apparel and hot sauce available for purchase, which is a great way to support local businesses during times when people might need to self-isolate.
Over in Waynesville, Ohio, a local restaurant—Village Family Restaurant—has also been serving up toilet paper to customers. For those who spend $25 or more on their order, they will receive a roll of premium two-ply toilet paper.
According to the owner Lacie Sims, the promotion, known as "TP Tuesdays," will last until they run out of toilet paper.
Meals include homemade soups and pies for carry-out and specials such as country fried steak, deep-fried battered pollock, meatloaf and more.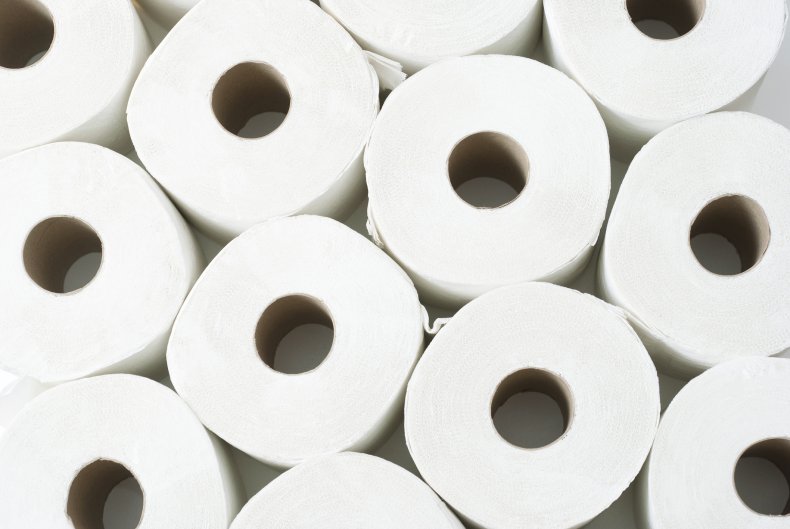 Georgia
In Atlanta, there's a program active called the Toilet Paper Exchange, which was created by marketing company Trevelino/Keller. According to CNN, once the firm had sent their employees to work from home due to the outbreak, they released that they were sat on 1,000 rolls of toilet paper.
On March 16, the Trevelino/Keller employees and their family members held the first "Toilet Paper Toss," handing out about 20 rolls of toilet paper. The company has started a pop-up drive-thru in its parking lot to "toss" one or two rolls into opened car windows in an attempt to limit close contact.
The marketing company is also encouraging other organizations and businesses to join in— especially those who are closed—and donate their excess rolls to the public.
Maine
A doughnut shop in Wells, Maine, has been running a promotion to help people get rolls of toilet paper.
Congdon's Doughnut Shop originally ran a promotion of giving away rolls with doughnuts last weekend and found the response from the public was positive. This has led them to continue donating two free rolls of toilet paper to those who need it (while supplies last) without the need for a purchase.
Idaho
Sunrise Cafe, in Middleton, is giving away free toilet paper while supplies last, without the need for a purchase or a special code. According to 103 Kiss FM, people are invited to stay for food if they would like but it isn't a prerequisite.
Oregon
Portland's Pizza Schmizza is giving away free toilet paper with every order, according to KPTV Oregon Fox 12 News. The offer is only valid at Southwest Southwest Montgomery Street near Portland State University.
This offers comes after Governor Kate Brown banned dining in for at least four weeks due to the COVID-19 outbreak.
Tennesse
The Tennessee Pizza Company is giving away a free roll of toilet paper with the purchase of two large one-topping pizzas, according to its Facebook page.
Surprisingly, the owner told WVLT News that only one person has claimed the offer.