This year saw major strides in the enactment of new marijuana laws with six states set to introduce new measures regarding its usage in 2022.
Arkansas will see its medical marijuana rules expanded to allow out-of-state patients access to the state's program for up to 90 days and will also allow doctors to offer medical marijuana recommendations through telehealth services, effective January 1.
Medical marijuana laws will also be expanded in California with the passage of a bill that will allow for "a terminally ill patient's use of medicinal cannabis within [a] health care facility." Governor Gavin Newsom signed the bill in September after moving past previous concerns that the usage of marijuana in a hospital setting could spark federal repercussions, according to the website Marijuana Moment.
Like Arkansas and California, the state of Louisiana, which decriminalized marijuana in August, also moved to expand its medical marijuana program. Cannabis products offered through the state's medical program will now be expanded to include "raw or crude" cannabis, also known as "flower." Prior to the passage of this law, medical marijuana users were limited to vaporizing cannabis through a "metered dose inhaler" with no access to whole-plant marijuana "flower."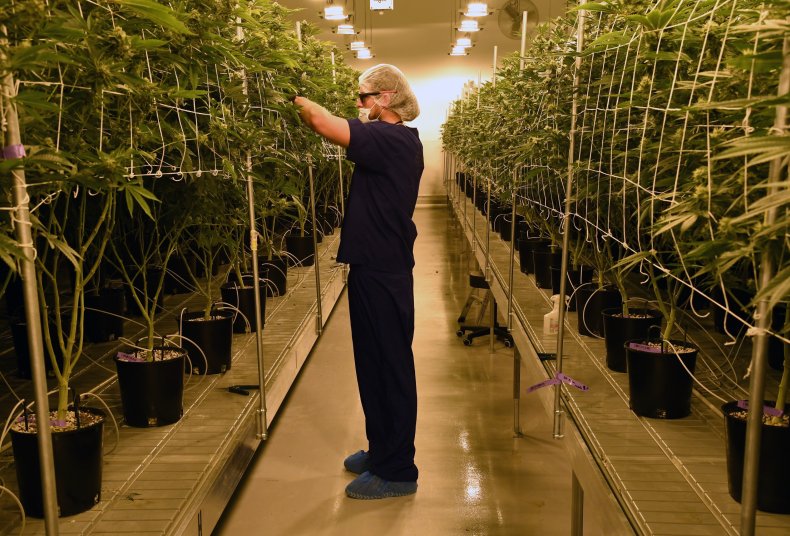 Oregon also set its sights on offering expansions to its program, introducing legislation that waives medical marijuana card application fees for veterans seeking them.
Montana's new legislation focuses on recreational users. Beginning January 1, any adult above the age of 21 will be able to purchase up to one ounce of cannabis at a dispensary per visit. Additionally, marijuana products will be subject to a 20 percent tax and some localities have also enacted an additional 3 percent local tax. The sale of the substance will still be prohibited in counties that did not vote in favor of legalization in 2020.
Vermont is also looking to support its recreational marijuana industry. A bill, which takes effect on March 1, 2022 will see the state designate $500,000 from its General Fund to establish a "Cannabis Business Development Fund" that will provide "financial assistance, loans, grants, and outreach to social equity applicants" looking to open licensed marijuana facilities in the state.
According to data from the Pew Research Center, roughly nine in 10 Americans favor some form of marijuana legalization, and six out of 10 favor legalization at both the medical and recreational levels. However, only about 46 percent of Americans admit to having ever used marijuana, a 2019 Substance Abuse and Mental Health Services Administration survey found.
According to the Last Prisoner Project, which works to free people incarcerated for cannabis offenses, roughly 40,000 people are in jail on marijuana charges. Over the past two decades, the project reported that almost 16 million people were arrested for marijuana offenses and that $47 billion was spent on the war on drugs.
In addition to the laws that will go into effect in 2022, 2021 saw a number of states begin marijuana legalization efforts. Connecticut, New Jersey, New Mexico, New York, and Virginia all enacted legalization efforts in the past year.