These Six States Could Determine the 2020 Presidential Election
The 2020 election between President Donald Trump and the eventual Democratic nominee could come down to just half a dozen states.
Experts generally agree that the key swing states to focus on this year are Arizona, Florida, Michigan, North Carolina, Pennsylvania and Wisconsin—all of which were won by Trump in 2016.
"Those will be the six most critical states," Paul Maslin, a longtime Democratic pollster who worked on the presidential campaigns of Jimmy Carter and Howard Dean, told Newsweek.
"There will be others that'll be important in varying degrees," he said, "but those will be ones we'll ultimately look back on and say, 'How many of them did Democrats win back and were they able to win enough to win the presidency?'"
Billionaire Michael Bloomberg is making those areas a centerpiece of his revised 2020 agenda for Democrats. The former New York City mayor abandoned his own White House run this week after a disastrous Super Tuesday performance and endorsed former Vice President Joe Biden. He's now using his wealth and resources to boost the Democratic nominee in the general election.
Bloomberg's soon-to-be-formed super PAC will focus on advertising in those six critical swing states. Staff in each of those areas have signed contracts to work on the election effort through November, The Washington Post reported last week.
"The Electoral College creates these strange incentives for campaigns to ignore most of the country and pour their attention into a small number of places," Barry Burden, a professor of political science and director of the Elections Research Center at the University of Wisconsin-Madison, told Newsweek.
"Voters in these states should expect to see a lot of advertising, a lot of visits from the candidates and their surrogates, and a ton of field activity with offices opening and volunteers appearing at their door," Burden added.
Here's what you need to know about 2020 swing states and their role in the Electoral College.
Why These Six States?
"Most of these states are places that have been competitive over the last several presidential elections. They're continually of interest because they appear open to swinging back and forth from one party to the other," Burden said.
It was a surprise in 2016 when Trump flipped the "blue wall" in the Midwest—Michigan, Pennsylvania and Wisconsin—by the slimmest of margins. He also turned Florida red again after it had gone for Barack Obama in both of his White House runs.
But 2018 signaled another shift. Democrats swept the Senate and gubernatorial races in Michigan, Pennsylvania and Wisconsin during the last election cycle. They also came incredibly close to winning congressional and gubernatorial races in Florida.
In 2020, a win in Florida would be huge for Democrats. According to Maslin, if their nominee takes the Sunshine State, then the Democrats would only need to win one more of the swing states to be successful. If they don't take Florida, then they need to win all three of the industrial Midwest states: Michigan, Pennsylvania and Wisconsin.
On the GOP side, Republican pollster Neil Newhouse sees Pennsylvania, Michigan and Wisconsin as "critical" to Trump's re-election. States that he expects to go their way but won't take for granted are Florida, North Carolina and Arizona.
"Those are the areas that will probably decide the election for us," he said.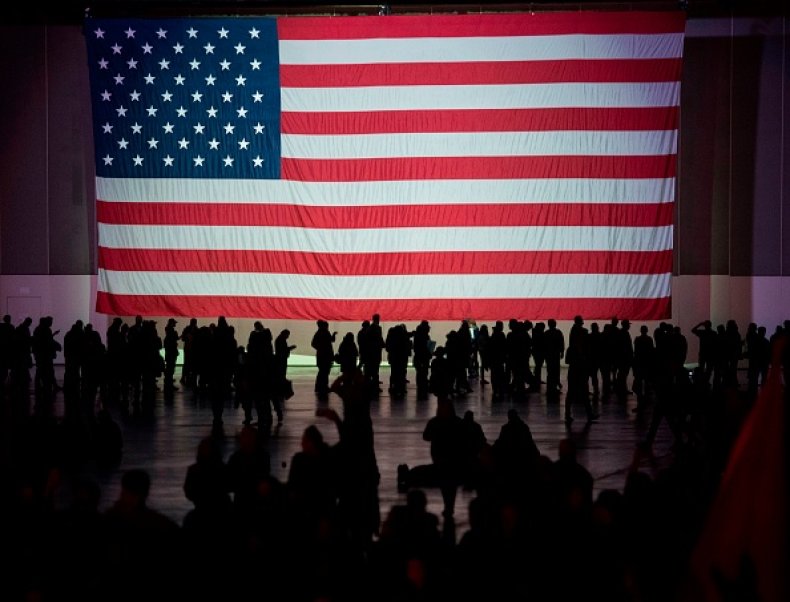 Traditional Swing States Are Moving off the Map
In the past, states like Iowa, Ohio and Virginia have been the areas to watch on Election Day. But the once-purple states are not even considered major players heading into the 2020 race.
Iowa and Ohio have become reliably more Republican over the past few years. While Obama carried those states in each of his campaigns, Trump won them comfortably in 2016. In 2018, Democrats picked up two House seats in Iowa but lost the gubernatorial race. Republicans also held onto the governor's mansion in Ohio. According to the latest polls, both states are expected to support Trump in November.
The 2018 midterm elections also cemented Virginia as a blue state. Democrats picked up three House seats and one Senate seat during the contest. Clinton won the state in 2016, and Obama had won it both in 2008 and 2012.
On the other hand, states that used to be reliable but are moving into swing-state territory include Texas and Georgia. Those Republican strongholds with rapidly diversifying populations have been added to the Democratic National Committee's target lists for 2020.
2020 Could Be Another Electoral College Versus Popular Vote Showdown
The U.S. election system faced heavy criticism in 2016 after Trump was elected president after losing the popular vote by nearly 3 million votes. But experts say it could happen again in 2020.
"To some extent, it's not really a national election. It's all about the Electoral College, and in the Electoral College there are these six to 10 states that really matter," Newhouse said. He acknowledged there's a "strong possibility" that Trump is re-elected but fails to win over the most voters.
When there's a discrepancy between the popular vote and the Electoral College, it often works to the advantage of Republicans. In fact, such a scenario has happened twice in the last five presidential elections: George W. Bush in 2000 and Trump in 2016.
Burden, the political scientist from the University of Wisconsin-Madison, also expects the Democratic nominee to win the popular vote in 2020. But if the nominee doesn't win the presidency, he said calls to abandon the Electoral College will increase.
"If there is another mismatch where one party wins the electoral vote and another wins the popular vote, you are going to hear even more complaints that the system is unfair," he said. "It's really not one person, one vote."