These States Fall Behind in Administering Unemployment Help During Pandemic
Although employment rates in the U.S. are on the rise, unemployed workers in some states are still behind in receiving benefits with some individuals not receiving payments until months after filing a claim. Unemployment numbers in the U.S. skyrocketed after many businesses closed as part of coronavirus mitigation measures.
Missouri residents who file for weekly unemployment claims will need to detail three instances where they attempted to search for work beginning on Sunday. Some observers say this is a dangerous requirement due to the possible spread of coronavirus.
"The Department of Labor should not be making it harder for people to get the help they need during a crisis that is far from over," said Missouri Senator John Rizzo in June. "I implore Governor [Mike] Parson to do the right thing and put a stop to this harmful plan."
Missouri received 503,418 initial claims during March and April. Data indicates that the state has only paid 2.93 percent of the claims it has received.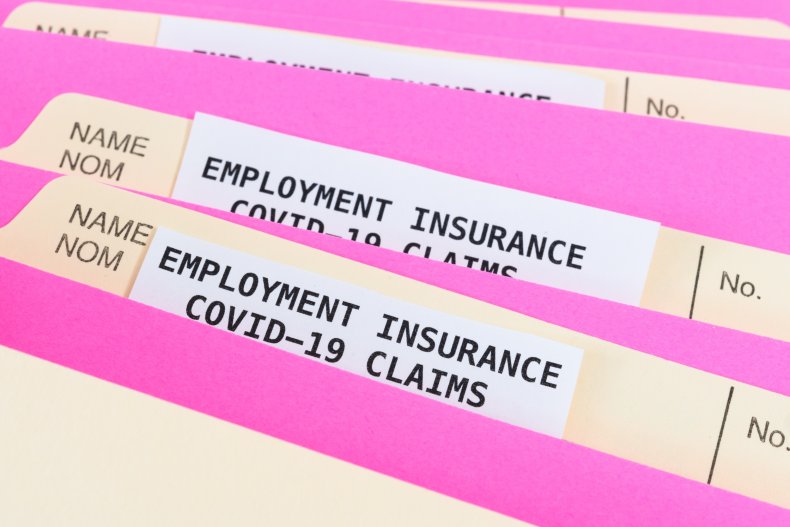 Out of the 89,962 initial unemployment claims Montana received during the same time period, 3.32 percent claims were paid. Delaware paid 4.65 percent of the 83,135 claims it received during March and April.
Florida received 979,318 initial unemployment claims between March and April but has only paid 31.13 percent of those.
Florida's Department of Economic Opportunity (FLDEO) came under particular scrutiny in June as Democratic lawmakers wrote a letter to the U.S. Department of Labor to investigate the agency. People have complained of the agency's website crashing and that payments were not being sent. Between March and April of 2020, Florida's Unemployment Trust Fund increased by $17 million when benefit dispensation should have caused the fund to decrease.
"While all states have seen record increases in the number of its residents applying for unemployment, the state of Florida's performance has proved uniquely poor in its abject inability to assist millions of Florida residents who have applied for and continue to await unemployment benefits," read a letter from Senate Minority Leader Chuck Schumer and Oregon Senator Ron Wyden.
Questions have also arisen regarding Federal Pandemic Unemployment Assistance (PUA), which was available to individuals who could not qualify for regular unemployment. PUA was expected to last for up to 39 weeks with the amount based on an individual's previously reported income. According to data from FLDEO, Florida has only distributed $249 million of those funds.
Newsweek reached out to the U.S. Department of Labor for comment.
As states began reopening in June, the U.S. unemployment rate dropped to 11.1 percent. However, a surge in positive coronavirus cases across the country has led to some states pausing or reversing their reopening processes, which may lead to higher unemployment numbers in the future.
According to information received by Newsweek on Monday from the Minnesota Department of Employment and Economic Development, 691,773 people have received at least one payment. That number represents more than 83 percent of all applicants for unemployment benefits since March 15. More than $5.4 billion has been distributed by DEED since March 15, representing over 11 million payments.
Minnesota was also one of the first states to implement all three components of the CARES Act within a month of the act's signing and passage.
Correction 4:39 p.m. EST 7/6/2020: An earlier version of this story listed erroneous information on Minnesota's unemployment payment statistics. That information has been corrected.