These States Plan to Expand Unemployment Benefits With Trump's Executive Order
Millions of Americans could receive increased unemployment benefits in the coming weeks, as 15 states are waiting approval or plan on applying for expanded benefits under President Donald Trump's executive order.
Trump's August 8 executive memorandum gave states the option to participate in a federal program that would expand unemployment benefits by up to $400 per week. In accordance with the memorandum, states have to apply and if they want residents to receive the full $400, they must shoulder 25 percent of the financial burden. A second option is to forego paying that additional $100, in which case, jobless residents would receive $300 in extra assistance per week.
The Federal Emergency Management Agency (FEMA) approved nine states—Arizona, Colorado, Iowa, Louisiana, Missouri, Montana, New Mexico, Oklahoma and Utah—and the additional $300, as of Wednesday. An additional 14 are awaiting approval or are in the process of submitting their applications.
Eleven states—Alabama, Arkansas, Indiana, Kentucky, Massachusetts, Maryland, Michigan, New Hampshire, Pennsylvania, Tennessee and Virginia—announced their plans to participate in the program this week. Alaska, North Carolina, Ohio and West Virginia shared their intentions to participate the week prior.
Only three states, Montana, West Virginia and Kentucky, publicly announced that they planned to pay the additional $100 for eligible individuals to receive the full $400 weekly payments.
"Hands down, period, West Virginia is going to pay it. We do so very willingly," West Virginia Governor Jim Justice said at a briefing on August 10. "I believe that the federal government will eventually reverse their stance on that and that they will pay the full 100 percent in the end. But we've got the money set aside to make it work either way."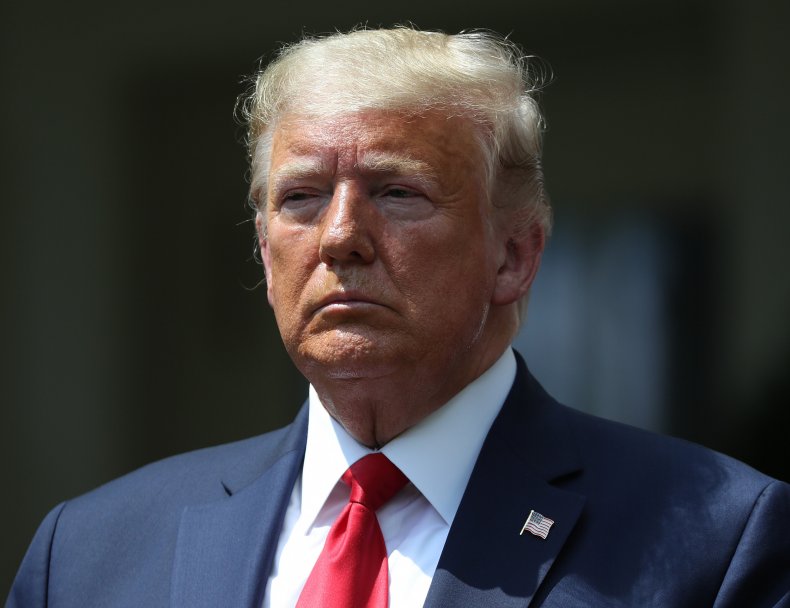 On Wednesday, Justice announced that he instructed the WorkForce West Virginia to submit the state's application. That same day, Kentucky Governor Andy Beshear announced his state will also pursue the full $400 benefits and intends to file its application on Thursday.
"While there is still some uncertainty in this program, it is just too important to get these dollars to our families," Beshear said on Wednesday. "I believe that extra $100 is critically important so we're going to use CARES Act money to help get to the full $400 threshold."
Montana, which had its application approved on Tuesday, will also cover the additional $100 to provide residents with the full payments afforded under the executive memorandum, according to a press release from the Department of Labor.
In Arkansas, officials are preemptively filing their application in anticipation that the legislative council will approve the measure, Arkansas Governor Asa Hutchinson said during a Wednesday briefing. If approval for appropriations isn't granted, the governor noted they can withdraw their application, but applying early gives FEMA a chance to start processing it, thereby putting them "earlier in line" to get benefits to people in need.
Governors pushed back on the $400 benefit expansion, as it was a $200 decrease from the benefits afforded under the CARES Act. Despite criticizing the plan, Pennsylvania and Massachusetts plan to participate because if it's the "only thing that's there," Massachusetts shouldn't "pass on that," Governor Charlie Baker said.
Correction (8/20/2020, 7:05 p.m.): An earlier version of this story mistakenly said that only Kentucky and West Virginia announced they planned to provide jobless residents with the full benefits. Montana residents will also receive the full benefits.