These States Will Benefit the Most from Expanded Unemployment Benefits in Coronavirus Stimulus Bill
Americans who've suddenly found themselves jobless amid the coronavirus pandemic and who live in states that provide fewer unemployment benefits stand to gain the most from a massive $2 trillion stimulus package working its way through Congress.
In the half-dozen states where weekly unemployment checks are capped at less than $300—Alabama, Arizona, Florida, Louisiana, Mississippi and Tennessee—overall benefits will be increased more than three-fold.
And in other parts of the country where the record rise in unemployment claims is now the highest—California, Massachusetts, Michigan, New Jersey, Ohio, Pennsylvania, Texas and Washington state—large swaths of the country will see their total benefits roughly double.
Amid the all-time high of more than three million people who applied for unemployment insurance last week, according to a Labor Department report released Thursday, Congress and the Trump administration plan to provide recipients with an extra $600 per week for up to four months. Lawmakers and administration officials hope the boost will curb the economic strain placed on millions of people who now lack income thanks to social distancing measures that have forced large sectors of the U.S. economy to suddenly shutter.
"The average [nationwide] weekly benefit in January was $385. Adding $600 per week yields a weekly benefit of around $985," Brookings Institution economist Gary Burtless told Newsweek. "That is a big bazooka."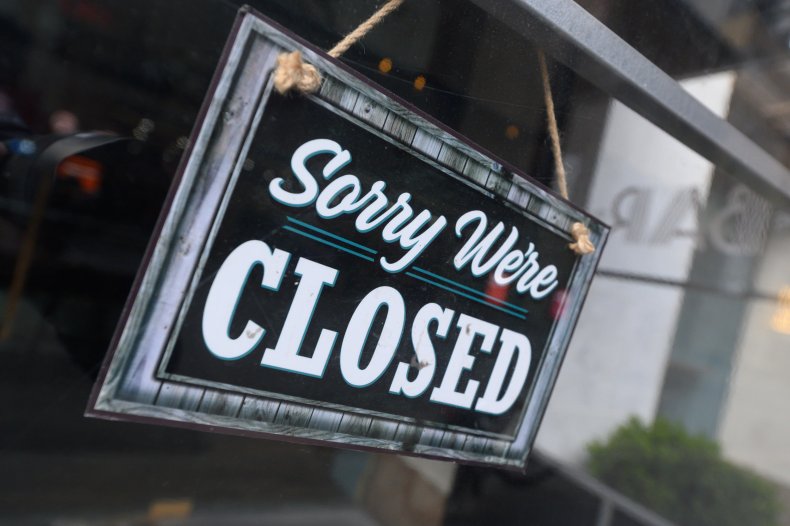 The pending legislation that would, among other things, raise the weekly benefits, cleared the Senate unanimously late Wednesday night and will pass the House Friday. President Donald Trump will then sign the measure into law.
In Florida, where the maximum weekly benefit amount is $275, the number of unemployment claims went up more than 1,000 percent last week to over 74,000.
"We need it now more than ever," Rep. Charlie Crist (D-Fla.) told Newsweek. "It'll keep people afloat. It will keep them above water."
Pennsylvania experienced the highest increase in jobless claims last week with more than 375,000, a more than 2,300 percent increase from the week prior. The state caps weekly benefits at $573.
"The number is astonishing, but it isn't surprising," Rep. Madeleine Dean (D-Penn.) told Newsweek. "When you have a total seizure of our economy, a total shutdown, of course the logical result of that is extraordinary unemployment. I don't think it's going to be enough, but it's historic that for the first time, we're shooting to give low-income folks 100 percent of their missing wages."
The expansion of unemployment benefits, however, has left Republicans dissatisfied. They argue that the across-the-board increase—rather than a boost based on a portion of someone's former income—would incentive more unemployment because low-wage earners would have the opportunity to make more money by not working.
"That's a problem," House Minority Leader Kevin McCarthy (R-Calif.) told reporters Thursday. His state doles out a maximum of $450 per week and saw unemployment claims jump more than 200 percent to nearly 187,000 people.
"The government has a responsibility," McCarthy continued. "It's not a place you should take advantage [of] where you get more payment in unemployment than you would in your job itself."
Senate Republicans were unsuccessful Wednesday in amending the 880-page stimulus to cap benefits at 100 percent of a worker's most recent income. The vote was along mostly party lines.
"Nobody here is arguing about whether or not we should help workers," Sen. Ben Sasse (R-Neb.), who authored the amendment, said on the floor. "This is a debate about whether or not we're going to let a poorly-drafted bill knock this nation still harder in the coming months by unintentionally increasing unemployment."
But the concern over the unintended consequences of raising unemployment benefits is not exclusive to Republicans. Brookings Institution's Gary Burtless expressed similar concerns.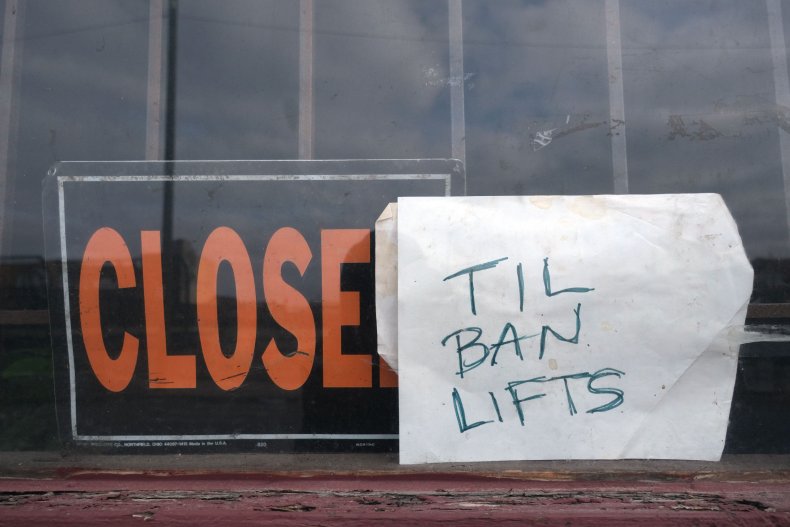 He said unemployment recipients in the months and years leading up to January received an average weekly check that was 41 percent of their prior earnings. Adding $600 per week generates two fears for Burtless among low-wage earners: an incentive to stay home and a public perception problem.
"For people who are jobless and taking much less risk, we're giving many of them—people who formally held poor jobs—greater compensation than the people who are out there actively manning the supermarkets, retail and drug stores, and hospitals," Burtless expounded.
The reason administration officials and congressional leaders did not cap benefits at 100 percent of someone's pay when drafting the mammoth bill was because creating a system at the federal level to determine how much each person should receive based on prior income—coupled with state systems that all differ—would be too convoluted and time-consuming.
"This was the only way we could assure that the states could get money out quickly and in a fair way," Treasury Secretary Steven Mnuchin told reporters Wednesday. "I don't think it'll create incentives. Most Americans, they want to keep their jobs."
And Democrats have ridiculed their Republican colleagues for decrying the $600 per week unemployment increase as heartless during a time of mass layoffs that are not the fault of workers.
"Oh my God, the universe is collapsing!" a sarcastic Sen. Bernie Sanders (I-Vt.) said Wednesday night on the floor. "Imagine that somebody is making 12 bucks an hour—who now, like the rest of us, faces an unprecedented economic crisis—with the 600 bucks on top of their normal unemployment check might be making a few bucks more for four months. Oh, my word. Will the universe survive?"
States with the least maximum benefits
Alabama: $275, 9,490 new cases last week, +422% claim increase
Arizona: $240, 29,268 new cases, +661% claim increase
Florida: $275, 74,021 new cases, +1,045% claim increase
Louisiana: $247, 72,620 new cases, +3,120% claim increase
Mississippi: $235, 6,723 new cases, +486% claim increase
Tennessee: $275, 39,096 new cases, +1,347% claim increase
States with the most new claims
California: $450, 186,809 new cases, +224% claim increase
Massachusetts: $823, 147,995 new cases, +1,887% claim increase
Michigan: $362, 129,298 new cases, +2,322% claim increase
New Jersey: $713, 155,454 new cases, +1,542% claim increase
Ohio: $435, 187,784 new cases, +2,565% claim increase
Pennsylvania: $573, 378,908 new cases, +2,354% claim increase
Texas: $521, 155,657 new cases, +862% claim increase
Washington state: $790, 133,478 new cases, +837% claim increase