These Types of Crimes Plummeted in 2020 as Homicides Skyrocketed
Homicides in the U.S. increased by its highest levels in 2020 since record-keeping first began in 1960, while other criminal offenses such as burglaries significantly plummeted, according to new statistics released by the FBI on Monday.
The FBI's annual Uniform Crime Report (UCR) found that the amount of murder and non-negligent manslaughter offenses increased by 29.4 percent from 2019. Previously, the largest one-year change was a 12.7 percent increase in 1968, making 2020 the most dramatic rise on record for murders, according to the New York Times.
Monday's grim report found that there were more than 21,500 murders in 2020, a total that hasn't been seen since the mid 1990s. Of those, about 77 percent of murders were committed with a firearm, which is the highest share ever recorded by the agency.
The change in murder was also widespread and rose over 35 percent in cities with populations over 250,000 that reported full data. In total, the FBI reported that the arrest rate for homicides was 3.8 per 100,000 Americans.
Overall, the FBI report found that the estimated number of violent crimes increased for the first time in four years, while property crime declined for the 18th year in a row. However, the amount property crimes remain significantly higher than violent crimes, with 6.4. million property crimes reported in 2020 compared to more than 1.2 million violent crimes.
The UCR report defines violent crime as murder and non-negligent manslaughter, rape, violent robbery, and aggravated assault. Property crime is considered burglary, larceny-theft, motor vehicle theft, and arson.
The newly released statistics show that the rate of violent crime was 387.8 offenses per 100,000 inhabitants, marking a 5.2 percent increase when compared to 2019. For property crimes, that number was 1,958.2 offenses per 100,000 inhabitants, or an 8.1 percent decline from the previous year.
Among crimes that plummeted in 2020 include burglaries, which dropped by 7.4 percent in the last year and larceny-thefts which decreased by 10.6 percent compared to 2019. Break-ins and theft from motor vehicles, however, rose by 11.8 percent.
While the rate of violent crimes generally rose in the past year, the FBI found that both robberies and rapes declined in 2020. In total, violent robberies declined by 9.3 percent, while rape decreased by 12.0 percent. Alongside homicides, other violent crimes that rose include aggravated assault, which was up 12.1 percent in the past year.
Despite the rise in murders and an increase in violent crime, the date found that overall major crimes fell roughly 4 percent in the past year, according to the Times. The UCR report includes participation and statistics from 18,619 federal, state, county, city, university and colleges.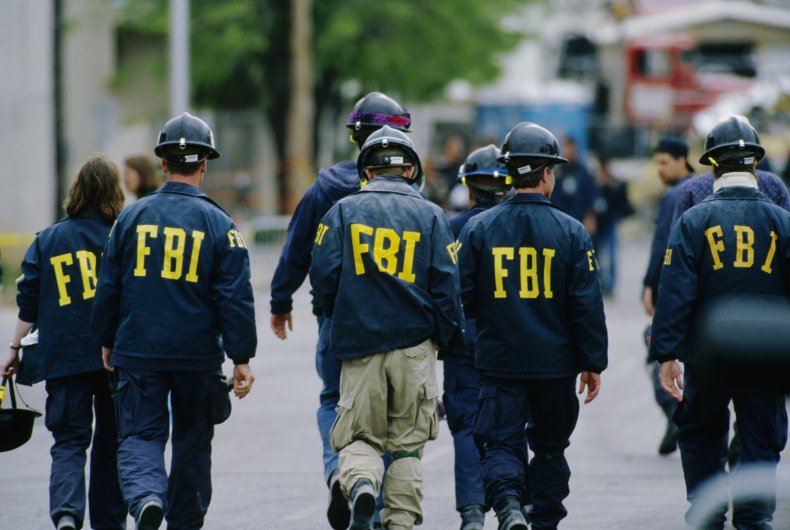 Correction: 9/27/21 1:45 p.m. ET: A previous version of this story said that there were 38,520 homicide incidents reported in the U.S. last year. That number has since been corrected to the FBI's figure of 21,500.