Hunting in Africa: South African Trophy Hunter Crushed to Death By Elephant in Zimbabwe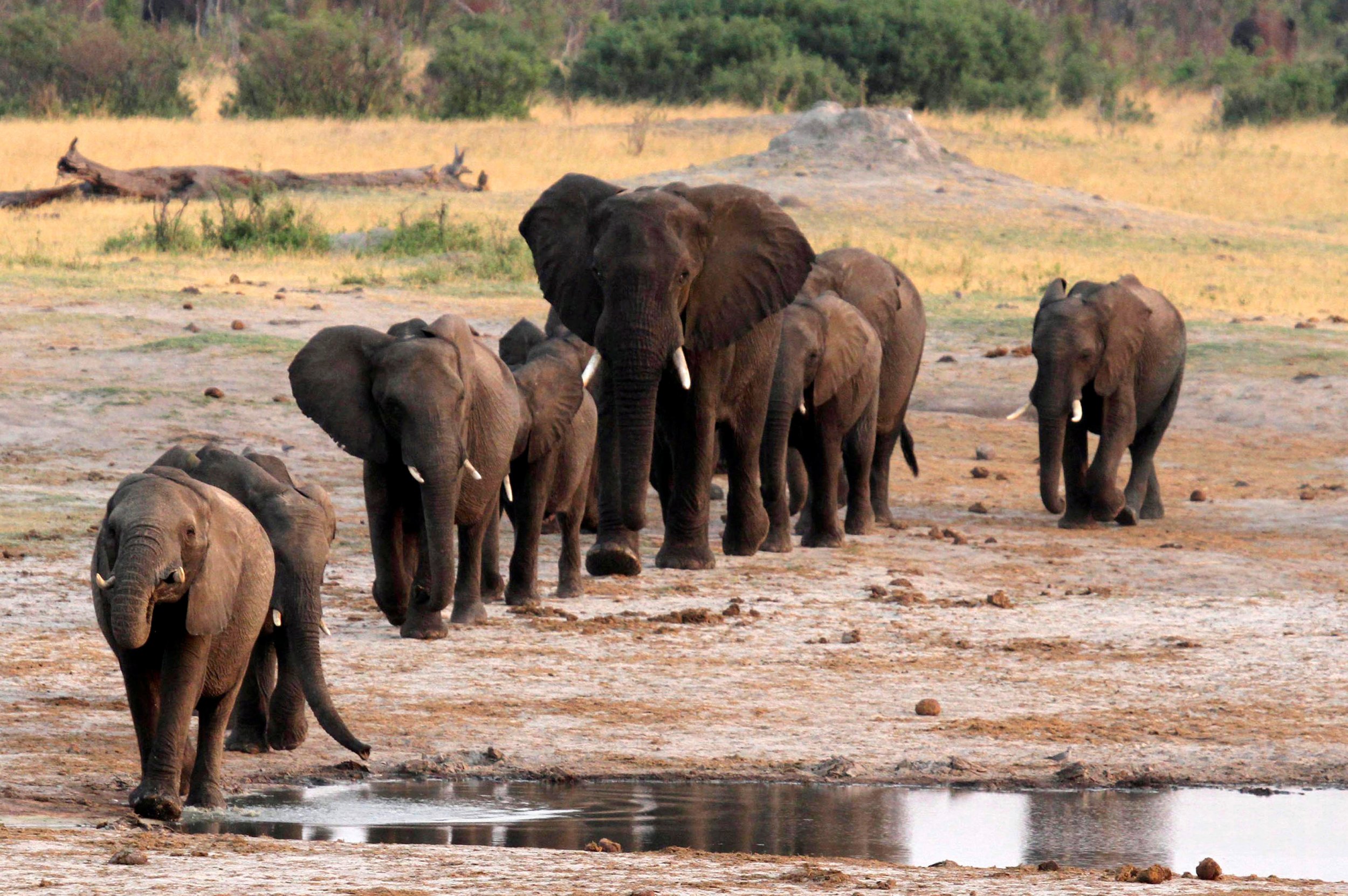 A South African hunter died at a Zimbabwe game park Friday after being crushed by an elephant that had been shot by one of his hunting party.
Theunis Botha, 51, was walking with clients at a farm near Hwange National Park on Friday afternoon when they accidentally disturbed a herd of breeding elephants, said a spokesman for Zimbabwe's national parks authority (Zimparks), Simukai Nyasha, according to The Telegraph.
As three female elephants charged the hunters, Botha shot at them before a fourth grabbed him with its trunk.
When another hunter fatally shot the elephant, which collapsed on top of Botha, according to Afrikaans news site Netwerk 24.
Botha led Monteria hunts, according to the website of his company Game Hounds Safaris. Monteria uses packs of dogs to drive game towards hunters, who then pick them off.
Botha appeared to be a specialist in hunting leopards and many of the pictures and testimonials on the site relate to hunts for the big cats.
One said : "After hunting for over 35 years, your team gave me a new experience 'hunting leopards with hounds,' I can't tell you how much I enjoyed the hunt, it was filled with excitement and adrenalin...Thank you for one of the best hunts I have ever had."
Botha would regularly travel to the United States to recruit customers to go on big game hunts, according to The Telegraph . He is survived by his wife, Carike, and five children.
Botha was a friend of Scott Van Zyl, another South African hunter who was killed by a crocodile during a hunting trip on the Zimbabwe-South Africa border.
Van Zyl disappeared during the hunt in April, and his rucksack was found along the bank of the Limpopo River. A DNA test on the stomach of one of three crocodiles shot during the investigation found a match to Van Zyl, the BBC reported.
Conservationists argue that trophy hunting is decimating populations of endangered species, but advocates say that offering a restricted form of hunting can provide financial incentives to aid conservation.