'They Are Humans': Pakistani Prime Minister Says He'll Grant Citizenship to 1.5 Million Refugees
Pakistan's prime minister announced on September 16 that he would grant citizenship to around 1.5 million Afghan refugees.
"Afghans whose children have been raised and born in Pakistan will be granted citizenship, inshallah [God willing], because this is the established practice in countries around the world. They are humans. How come we have deprived them and have not arranged for offering them a national identification card and passport for 30 years, 40 years?" Imran Khan said at an event in the southern city of Karachi, Pakistan, according to The Hill.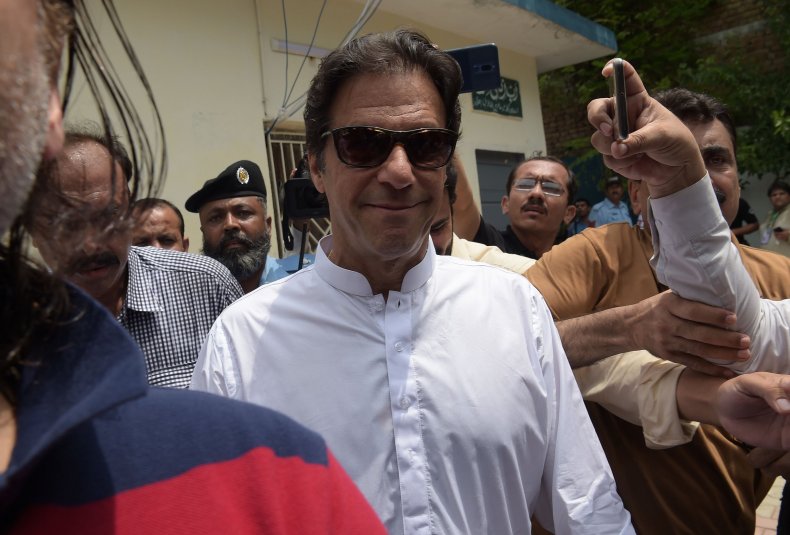 About 60 percent of the 2.7 million Afghan refugees in Pakistan were born in the country. A 1951 law states that citizenship is guaranteed to those who are born in the country, but a list of obstacles kept the refugees, many of whom came to Pakistan during the Soviet invasion of Afghanistan in 1979, from obtaining citizenship.
"This happens in every country in the world. Why is it that here we are inflicting such an injustice on these people?" Khan said, according to Al Jazeera. He also said that Bangladeshi refugees would be granted citizenship.
For more than 30 years, Pakistan has received the largest number of refugees in the world, according to a report from the United Nations Refugee Agency.
"UNHCR welcomes the Prime Minister's statement on Afghan refugee children born in Pakistan. We look forward to working closely with the government in the coming weeks," Dan McNorton, head of communications at the UN Refugee Agency in Pakistan, tweeted following the announcement.
The announcement would mark a change in attitude regarding refugees, who have often been blamed for terrorism in the country. Hostilities toward refugees increased following the Peshawar school massacre in 2014, when seven terrorists from the Tehreek-i-Taliban Pakistan militant movement killed 141 people, including 132 children, according to a report from Human Rights Watch.
Khan was elected as prime minister in late July after vowing to end corruption, saying it was "eating away at this country like cancer."
The South Asian country was rocked by violence leading up to the election, including July's suicide bombing that killed 149 people, one of the deadliest terrorist attacks in Pakistan's history. The attack, which was claimed by the Islamic State militant group, took place at a rally for the Baluchistan Awami Party.