They Can Say No to the President—Let's Keep It That Way | Opinion
What kind of worker do you want determining the care and treatment our nation's veterans receive? Political appointees concerned more with carrying out a political agenda than doing what's best for our war heroes, or federal employees who know their jobs are secure even if they expose wasteful spending or mismanagement at Veterans Affairs hospitals?
What kind of worker do you want monitoring hurricanes and ensuring communities receive the proper warnings and assistance when faced with impending natural disasters? Someone who risks being fired for contradicting the president or other leaders, or objective scientists who keep politics out of their decision-making?
What kind of worker do you want overseeing the country's response to public health emergencies like the COVID-19 pandemic? Political cronies who base their decisions on untested theories and outright lies, or career civil servants who are committed to following the law and who put public health over politics?
These aren't academic or hypothetical queries. They are just a few real examples of situations in which actual, career federal employees have been able to resist political pressure from the highest levels of government thanks to the job protections they currently enjoy—and they demonstrate what can and will happen if those protections are removed.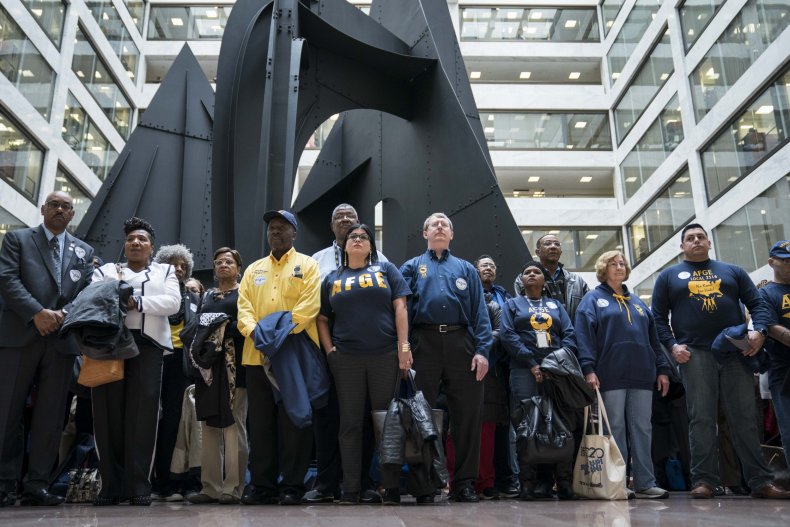 Former President Donald Trump issued an executive order just weeks before the 2020 election that would have moved tens of thousands of federal employees into a new non-competitive hiring authority called Schedule F.
Trump's order, which was quickly rescinded by President Biden, would have undermined decades of laws and policies designed to protect career civil servants from being hired or fired for political reasons, and replaced by political appointees. The order capped four years of efforts by Trump and his administration to weaken union rights and civil service protections for employees across the federal government.
The union I lead, the American Federation of Government Employees, took Trump to court over his union-busting efforts and was vindicated when Biden overturned Trump's anti-union orders as one of his first official acts. Recently, we secured a major win when an appeals court struck down an anti-union policy issued by a Trump-appointed panel that would have allowed politically appointed leaders to unilaterally gut negotiated union contracts.
Those wins notwithstanding, Trump has signaled that he would reinstate the Schedule F executive order if he is reelected in 2024. Other potential Republican presidential candidates have backed Trump's plan to make it easier to fire federal employees for political reasons, while legislation introduced in the House of Representatives by hardline conservatives would strip job protections for the entire federal workforce and allow political appointees to hire and fire workers at will.
Our apolitical, professional civil service has its foundation in an 1883 law that ended the spoils system, under which federal jobs were handed out based on loyalty to the president—not an individual's merit or ability to do the job. This system is now teetering due to numerous expansions of "excepted service" and other de facto non-competitive hiring and firing authorities that Congresses of all stripes having enacted in recent years.
While the Trump administration's Schedule F was the crudest and most dangerous attempt to bypass longstanding merit-based civil service rules, the competitive civil service is under constant attack. Numerous agencies including the Department of Defense and the Department of Homeland Security have created or requested excepted service hiring authority, which is tantamount to spreading Schedule F throughout the executive branch.
No matter whether a Schedule F executive order is ever reissued, unless Congress and the administration pass strong measures to protect objective, unbiased hiring and firing systems, the merit-based competitive service will be the exception and "excepted service" will be the rule.
Reversing decades of sound law and public policy to allow any president or an agency controlled by either party to fill the government with unqualified appointees outside the merit-based system is both dangerous and contemptable.
The real-world implications of dismantling our apolitical civil service—either piecemeal through the expansion of non-competitive hiring or re-issuing Schedule F—would be disastrous for public health, the environment, the defense of our nation, and virtually every facet of our lives. It's something every American should oppose.
Everett Kelley is national president of the American Federation of Government Employees, AFL-CIO, which represents 700,000 federal and D.C. government employees
The views expressed in this article are the author's own.