Charlie Hebdo Releases First Cover After Paris Attacks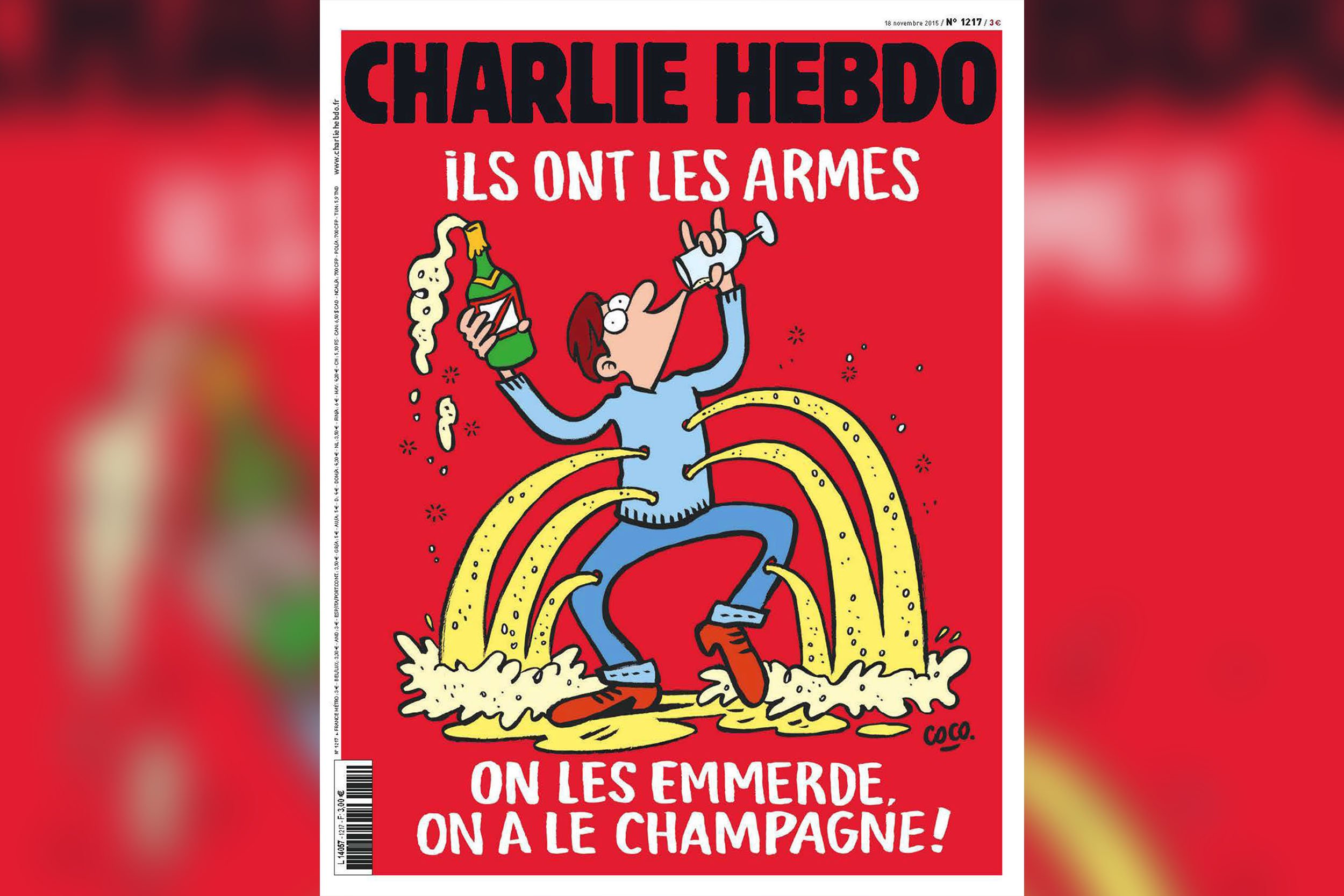 "They have weapons. Fuck them, we have champagne," declares the new cover of Charlie Hebdo, the first issue of the controversial magazine published since the series of attacks by the Islamic State militant group (ISIS) killed 129 people in Paris.
In the issue, cartoonist Laurent Sourisseau, also known as Riss, writes a comparison of Paris today and London in 1940 in an editorial in the weekly, whose offices were brutally attacked by extremists last January, leaving a dozen dead.
"Blood and tears, prophesied Churchill. That's where we are. Without realizing it, the Parisians of 2015 have sort of become the Londoners of 1940, determined not to yield, neither to fear nor to resignation, whatever catches them off guard," Sourisseau wrote, as translated by Agence France-Press. "Avoiding the pitfall of division should not make us renounce the right to criticize religion on the pretext that its exercise is sometimes irritating. Among all the basic freedoms that make up our lives, it is also this freedom that the killers wanted to eliminate this Friday evening."
Related: The Koran Does Not Forbid Images of the Prophet
Of the 12 killed by extremists in the January 7 attack on the satirical magazine, 10 were staff members. The weekly is known for publishing inflammatory cartoons, including controversial drawings of the Prophet Muhammed. After the January attack, the magazine's cover depicted Muhammad holding a placard reading, "Je suis Charlie," which became a popular phrase after the assault drew global sympathy. The cover also had a heading that said, "Tout est pardonne"—All is forgiven.
The new Charlie Hebdo issue comes out on newsstands Wednesday.