'They Ruined His Life': Cops Who Held Lt. Nazario at Gunpoint Must Face Independent Probe, Ex-Police Chiefs Say
Two former police chiefs have called for an independent investigation into the Virginia police officers who escalated a traffic stop of a Black and Latino Army Lieutenant, with both insisting that the department's leader should provide greater transparency and accountability.
In December 2020, two Windsor, Virginia police officers—Daniel Crocker and Joe Gutierrez—pulled over Caron Nazario, a second lieutenant in the U.S. Army Medical Corps, and drew their guns before using pepper spray and knocking him to the ground.
Nazario filed a lawsuit in the U.S. District Court for the Eastern District of Virginia this month, alleging that the officers engaged in racial profiling, threatened to kill him and that their actions may have negatively impacted his military career. He also claims that his constitutional rights were violated.
The incident was captured by bodycam footage and on Nazario's cellphone, according to the suit. Footage was shared online Friday, prompting national attention and widespread outrage. The Windsor Police Department has yet to publicly comment on the incident and both officers are still working for the department, according to the Virginian Pilot.
Dr. Erroll Southers, former assistant chief of homeland security and intelligence for the LA Airports Police Department, strongly condemned the incident, telling Newsweek that an independent investigation should be launched immediately to provide accountability and transparency to the public.
"The department should never be allowed to investigate this misconduct. They should not be allowed to investigate themselves. There needs to be some oversight here," Southers said. "I think they deserve an investigation and the outcome should be discipline, up to and including termination."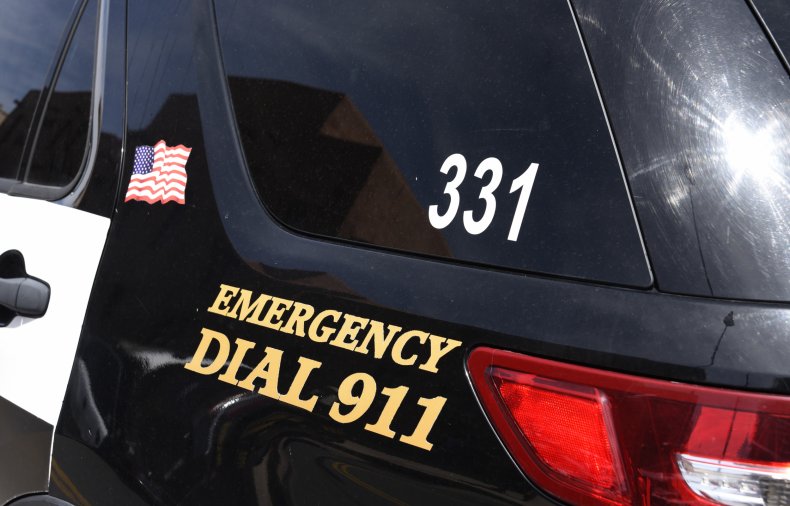 Southers is the director of the Safe Communities Institute at the University of Southern California, where the LEWIS (Law Enforcement Work Inquiry System) Registry is being developed.
"It's unconscionable that they would do that to a compliant man who was serving his country in uniform. There's just no excuse for that," he added. "They just ruined his life. They have no idea. Army Lieutenant or not, they have no idea what it's like to go through that kind of experience."
Carmen Best, former chief of police of the Seattle Police Department, told Newsweek that an outside, independent review will "remove the potential for subjective evaluation of the data and will provide more confidence in the information coming forward."
Nazario's case centers on whether the police had justification to conduct a felony stop, drawing their weapons and pepper spray. Police did not arrest him or file charges, but the incident was apparently reflected in Windsor police reports, which lists a December 5 obstruction of justice incident.
The video brings up a lot of questions, Best said, such as "what was being obstructed? Why didn't they take any other action?"
Best expressed hope that the police chief overseeing the officers "would take the initiative considering the circumstances."
"When everybody is laser focused on transparency and accountability, as a leader you just have to really be on the forefront of those issues," she said. "Whether you put people on paid administrative leave or administrative reassignment, those are going to be unique decisions based on the policies and protocols of each agency. But certainly it's worth looking at."
A Newsweek analysis of Windsor police data found that the seven-person police force engaged in roughly 200 monthly traffic stops last year. In November, they conducted 246 traffic stops and 174 in December, the month the incident took place. Furthermore, data shows that the department has continued to ramp up traffic related stops in 2021, with 323 in March, of which 226 summons were issued.
A significant portion of those arrested were based outside of town, according to a Newsweek review of the addresses listed. In July 2020, the department also received a canine officer, a move that raised concern with the former chiefs.
Windsor, a rural town about 30 miles west of Norfolk, only has around 2,700 residents.
Southers suggested that the town could be profiling and using traffic stops for revenue generation, noting that any prospective probe into the matter should assess the racial and gender demographics of the people being pulled over.
Best added that "having close to around 200 traffic stops in a month, on average, for an agency of seven people seems like a relatively high number of traffic stops so it definitely would warrant a further deep dive."
"I really need to understand why the department has seven officers and a K9," Southers said. "Canines are expensive. Their handlers, their training, their food, their vet bills, trust me, a canine is not an inexpensive venture if you have a force of seven.
"It sounds like they decided that they're going to up the ante on self-initiated field activities to justify their existence."
The Windsor Police Department and Mayor Glyn Willis did not return Newsweek's request for comment Saturday. This story will be updated with any response.