They Wanted to Make it Better: Americans Killed By ISIS In Syria Wanted To Stop Islamic State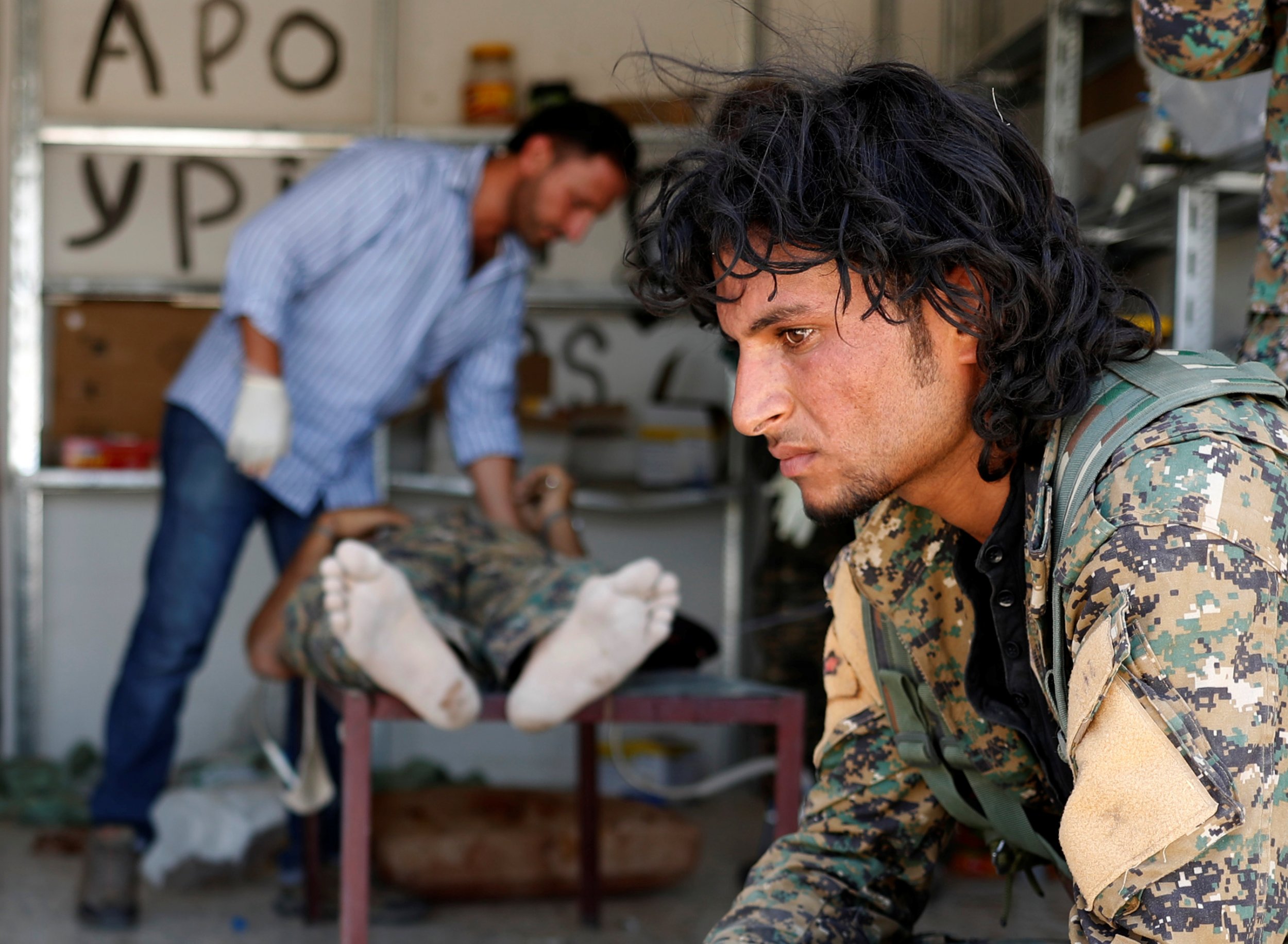 The Kurdish People's Protection Units (YPG) announced Tuesday the deaths of three foreign volunteers, two from the U.S. and one from the U.K., amid the U.S.-backed force's campaign to defeat the Islamic State militant group (ISIS) in its de facto capital of Raqqa, Syria.
The YPG's press office said that 28-year-old Robert Grodt of California and 22-year-old Luke Rutter of Birkenhead, U.K. were killed during an ISIS ambush late Wednesday in the suburbs of Raqqa, while 29-year-old Nicholas Warden of New York later succumbed to fatal injuries sustained the same day, according to The Guardian. The YPG is a major part of the Syrian Democratic Forces, a Kurd-dominated coalition of Arabs and ethnic minorities that serve as the U.S.'s primary partner in the more than eight-month-long campaign to eradicate ISIS in northern Syria. The YPG eulogized the trio in three separate videos and commemorated their deaths, along with four native militants, in an official statement.
Related: U.S., Iran, Syria and Russia finally agree: Iraq's victory over ISIS praised around the world
"As the YPG, we renew our vows to our comrades and promise that we will stay true to their memories and crown the revolution with victory. We also promise our internationalist martyrs that we will continue this revolution until all of humanity is free," the YPG said in a statement posted to its official Facebook page. "Our people will also never forget and stay true to the martyrs who came here and who accepted Rojava as their homeland and its people as their own people and fought for them."
Prior to joining the YPG's fight against ISIS, Grodt was a political activist who once served as a medic for social movement Occupy Wall Street in New York City. He was previously featured in a 2012 New York Daily News article after he came to the aid of fellow activist and future partner Kaylee Dedrick who had been pepper sprayed by police in Union Square Park. According to his video message, Grodt joined the YPG in March "to help the Kurdish people in their struggle for autonomy in Syria and elsewhere" as well as to fight ISIS and "create a more secure world." He took the nom de guerre Demhat Goldman. Famed civil rights lawyer Ron Kuby, described as a close friend of the family, told The Washington Post that Grodt's mother was still looking for answers on what happened to her son and how she will receive his body.
Rutter, known to his fellow YPG fighters as "Soro Zinar," also joined the YPG in March. He did so without telling his family, according to his video message posted by the YPG in which Rutter said not being honest with his loved ones was his only regret. He called the Kurdish militants "the best opportunity for peace this region might have." Rutter's death, which came within minutes of the jihadist assault, marks the fourth for the U.K. in the fight against ISIS in Syria, BBC News reported.
Nicholas Warden joined the YPG in February and took the name "Rodi Deysie." Warden was described to the Washington Post by a YPG comrade as having previously served in the U.S. Army in Afghanistan as well as the French Foreign Legion. Warden said in his video testimony that he decided to volunteer after "terrorist attacks" ISIS committed in Western cities such as Orlando, San Bernardino, Nice and Paris. Grodt and Warden's deaths bring the number of U.S. citizens killed by ISIS to about a dozen, according to The Washington Post.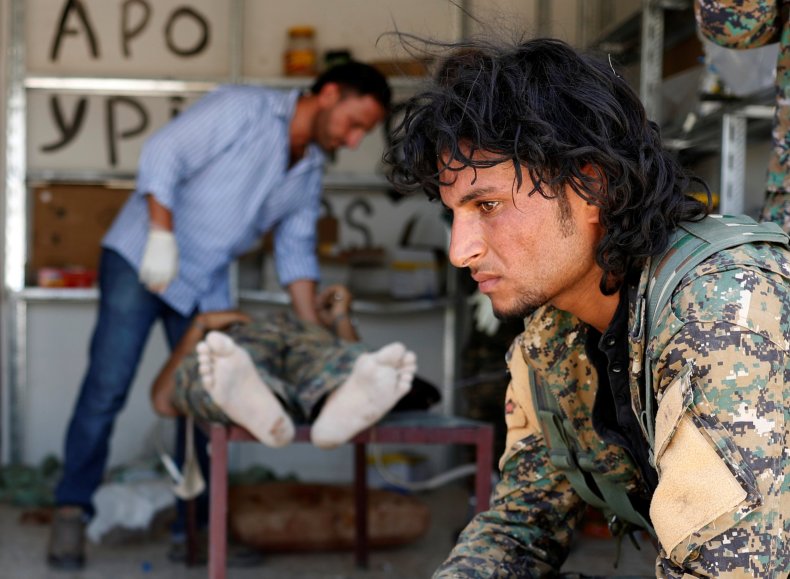 The U.S. officially commenced the Raqqa offensive, called Operation Wrath of Euphrates, in November and the allied Syrian Democratic Forces since have successfully managed to retake most of the city's countryside, isolating the jihadists completely. Meanwhile, the Russia-backed Syrian military has managed to secure the parts of Raqqa's western countryside amid major gains that saw ISIS completely beaten in the neighboring governorate of Aleppo.
While both factions are active in combatting ISIS, they differ on the political future of Syria. Kurdish forces seek greater autonomy from the Syrian government, which rejects the claim and considers U.S. military presence in Syria illegal.