It's May of 2007 in Iraq. Blake Hall, 24, is in his third year with the U.S. Army where he serves on the reconnaissance unit, a team specializing in surveillance and enemy target acquisition. He and his team find themselves in a farmhouse with five Al-Qaeda members responsible for the kidnappings of three of their comrades.
Hall and his men are in the first 24 hours of holding the kidnappers in custody. As they're preparing to take them back to base for interrogation, a cellphone rings. Wearing a face mask despite the 100-degree heat, the only Iraqi in the room not in custody picks up the phone. His name is Roy, which is his codename, and he serves as the interpreter for Hall's team.
Roy answers the phone, and on the other line a man says, "Is the dog in your house," dog is slang for American. Roy replies, "No, but they're close" and proceeds to convince the man that the kidnappers are fine.
By answering the phone, Roy stalled the otherwise imminent threat of an Al-Qaeda counterattack. Hall credits the move for affording his team the time needed to safely escape with the kidnappers, a move that brought the Army the information it needed to bring the three soldiers home alive.
"We can't do our jobs without these interpreters," Hall told Newsweek. "They are vital assets to every combat unit that is fighting the Taliban or Al-Qaeda."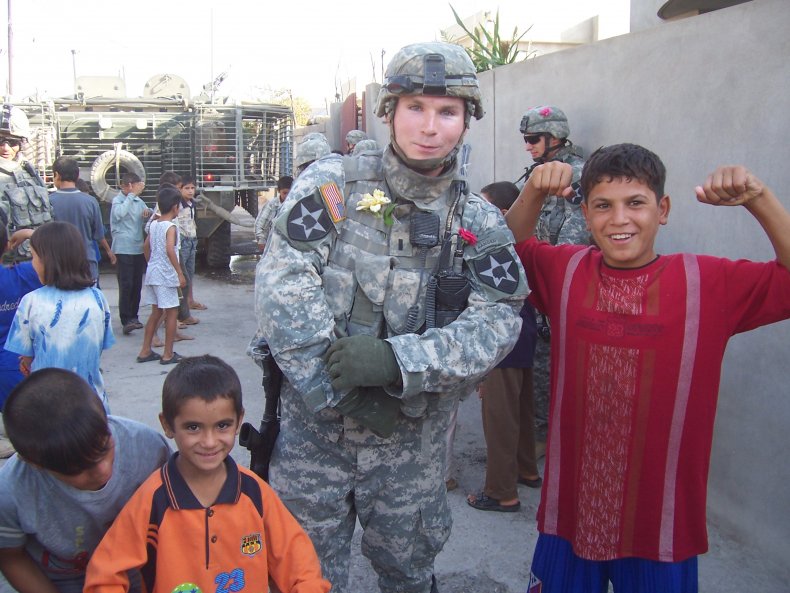 Hall knows what constitutes vital work. During his time in the Army, he won a Bronze Star with Valor for leading his team through a two-hour firefight with the enemy on three sides after terrorists ambushed an Army hospital, with all men on the team surviving the attack.
He won his second Bronze Star for exceptional performance for his work hunting high-value targets, including a vehicle network that killed over 1,000 people per month.
"That would not have been possible without Roy," Hall said. "He was just invaluable to help us understand what we were actually dealing with whenever we went after high-value targets."
However, despite the value translators played in American military efforts during the wars in Iraq and Afghanistan, some 18,000 Afghan support staff find themselves in limbo as America pulls out of the country and they await visa processing. The U.S. has made some effort in getting these people over. Roughly 200 interpreters arrived in the U.S. on July 30, and a group of 2,500 are in the process. However, as the Taliban continues to vanquish more of the country's territory, their time might be running out.
In late 2007, Roy's time ran out.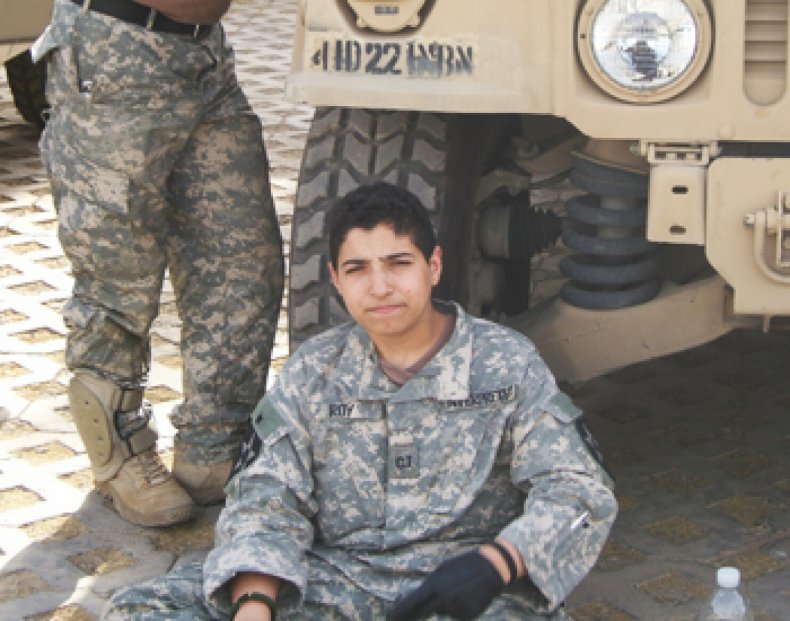 Having served seven months, Roy was five months shy of meeting the requirements to apply for a special immigrant visa around the time Hall was leaving Iraq. As Roy's one-year mark neared, Hall began filling out sponsorship papers. He didn't expect that so close to the coveted date, he would receive an email saying Roy had died with five other soldiers in a targeted bombing.
While Roy would never receive the benefits of his service, Hall wanted to ensure that his family members would. He wrote essays, wrote op-eds, spoke on national radio, found government sponsors, and waited as the family took numerous life-threatening trips from their home to the U.S. base for vetting.
Roy's family lives in El Paso, Texas, now, and his younger sister became a chemist while the youngest one just finished high school. They are Americans. However, for those without a decorated former army captain to support them, Hall fears the worst.
"They'll be hunted down and killed, and many times their families will be killed, too," Hall said. "We were looking over the interpreter files of the interpreters who'd served in Mosul, Iraq, with American forces. Out of 22, 19 had been executed, many of them beheaded."
Hall's friend, Ibrahim Naji, knows this threat all too well. He is Roy's cousin, and he served as a translator in Baghdad from the time he was a few months shy of 18.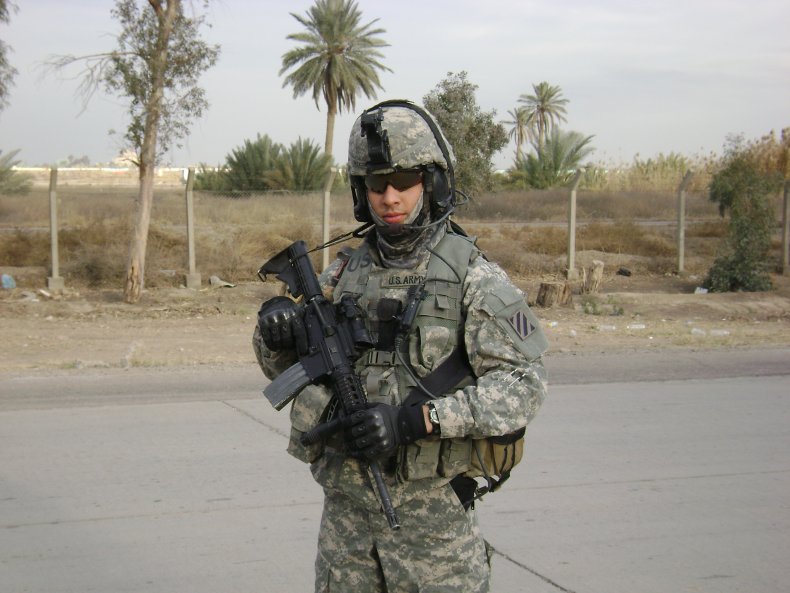 Having played with American soldiers since the time he was a child, Naji developed strong English skills. He wanted to join the armed forces to support change in his country. Having watched his neighbor die before his eyes after being gunned down for changing the tire of a security personnel member, Naji developed a disdain for the Al-Qaeda insurgents and tried to join the Iraqi army before being told he was too young. As a translator, he found his place in the Army's Stryker Brigade.
The Stryker Brigade consists of a team of medium-weight armored vehicles that respond to low- through high-intensity combat situations. Naji said the team finds itself in the "craziest of craziest places," often being the first unit deployed to areas under enemy militia control. However, one of the biggest moments of his career transpired out of a somewhat mundane situation.
After walking through town visiting local allies one day, Naji and his unit left a house to visit the next one on their patrol, and as they were walking, a bomb went off behind, sending him "flying in the air." They rushed back into the house of the woman they were visiting as a flurry of gun shots came their way. Naji assessed the situation. Two of his comrades were unconscious or dead and one of them was on the ground shaking. It was down to the three of them.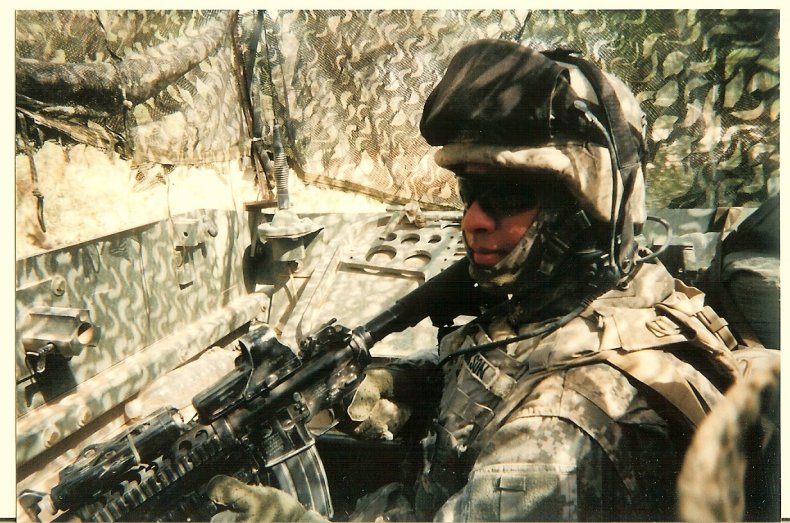 Naji, who as an interpreter was unarmed under Army protocol, picked up the gun of one of his fallen comrades and yelled for his team to get to the roof. As they defended their position with gunfire coming from the other side, Naji saw that one of the fallen men was still alive and helped drag him to the safety of their new position. Naji then fought alongside the squad members, helping them sustain their position as the support truck came to bring the men to the Army hospital.
After escorting the wounded men to a hospital, doctors assessed Naji. He wasn't wounded, so when he demanded they take him back to the scene so he could support his team in finishing out the fight, Army officials obliged. Once back at the site, the team started investigating what had led to the shootout and another flurry of bullets came in.
Now with the support of Iraqi army officials, Naji found himself in a group with cover. Naji looked to his side and saw an Iraqi troop hiding withcover. "Give me your AK," Naji said, and fired toward the gun flashes he saw on the other side. After that, the gunfire stopped and the men made it back to the base safely.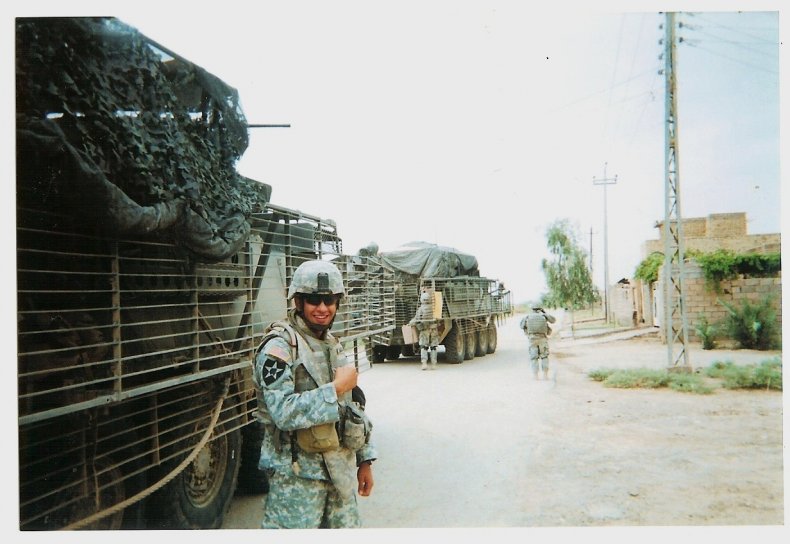 "One of the generals made a visit (after) and he gave one of the guys a coin," Naji said. "He later said to me, 'I don't deserve this coin. You deserve it more than I do. You did much more than what I did.' That meant a lot to me."
The troop credited Naji with saving his life. Had Naji not dragged him to the secure position, he believes he would have died.
Naji knew many men who died in the line of service. Along with his cousin, out of the 20 to 25 interpreters in his group, seven made it through their service. The rest either died or needed to quit. One man, someone who took extreme caution in protecting his identity, was killed in an explosion, leaving a young family behind. To this day, Naji doubts that his family ever received the benefits entitled to those left behind by a service member.
Since leaving the Army, Naji has emigrated to the United States and lives in El Paso. His military feats helped garner him the attention of Army leaders who supported him through the visa process, and he now works as a mechanical engineer with the United States Air Force.
However, one of the jobs Naji did along the way toward achieving his engineering degree was as a cultural adviser to help young recruits become familiar with Middle Eastern culture before they shipped out. He believes developing this cultural understanding can save people's lives. It's a role he said many of the interpreters left in Afghanistan could play if the U.S. were to welcome them over.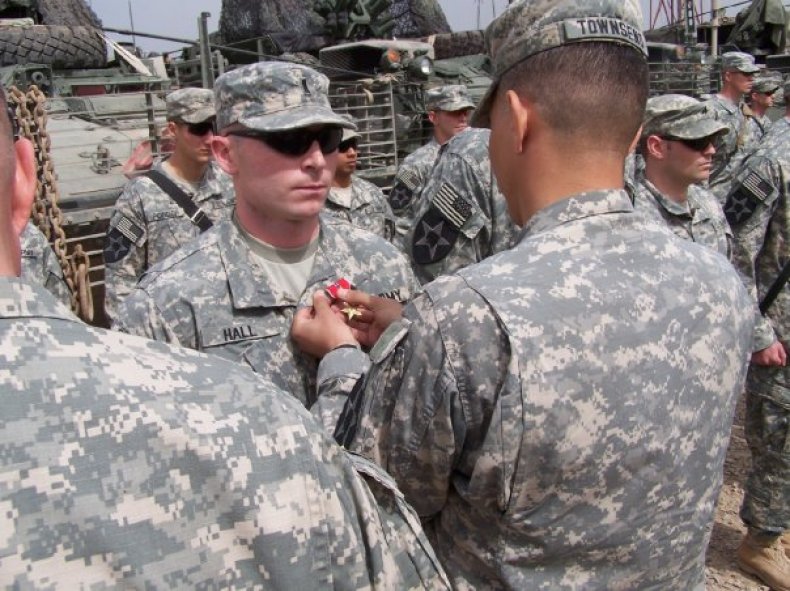 "Having them left over there just creates this societal gap, and they're going to get hunted by the Taliban," Naji said. "Even for intelligence purposes, those people could support the government 100 percent with a lot of stuff."
Hall agrees and sees it as the nation's moral obligation to help the interpreters and their families. Without a route to the U.S., Hall expects entire families of known interpreters to be wiped out. He said the Taliban wants to send a message that Afghans who partner with the U.S. will be "hunted down and executed like dogs."
"How would any future interpreter in a different country side with the Americans after seeing how we treat our allies and those who trust us," Hall said. "It's just the ultimate betrayal."