They're Making a 'Labyrinth' Sequel and Joe Manganiello Wants Gaga to Star
Director Scott Derrickson, known for flicks like Doctor Strange and Sinister, has been attached to direct the long-awaited sequel to Jim Henson's '80s cult classic, Labyrinth. Though the project hasn't even started yet, casting choices are already being bandied about the internet and Lady Gaga has been nominated by someone pretty interesting to play a critical role.
True Blood actor Joe Manganiello tweeted his response to the news and picked the Academy Award-winner (and his one time girlfriend) to play Jareth's daughter. It's an inspired choice. Just admit it, you would love to hear her take on "Magic Dance" even if you grumbled on endlessly in public about Bowie's version being the superior. Step down from that high horse, it's "Magic Dance." There is no superior version.
In addition to Derrickson, Maggie Levin's involvement has been announced. She will write the screenplay to the upcoming sequel, per Deadline. In the original musical/fantasy drama, Sarah (Jennifer Connelly) had to rescue her baby brother after wishing him away. Jareth, The Goblin King (David Bowie), arrives to fulfill Sarah's wish and kidnaps her brother. Sarah confronts fairies, dwarves, and goblins in a magical maze while searching for her missing brother.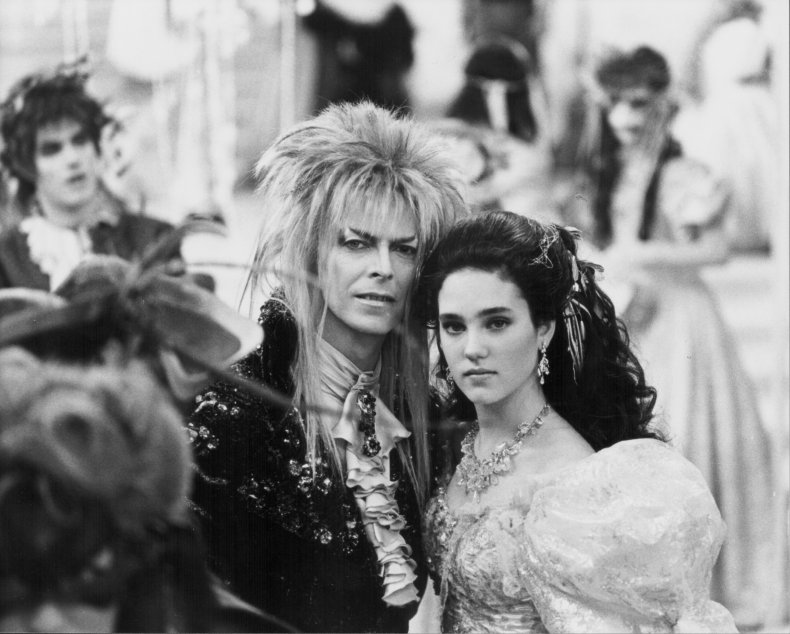 The announcement of this new project taking another step towards life is sure to invite a conversation about nostalgia. Because if there's anything the pop culture world loves more than nostalgia, it's talking about nostalgia — and whether it's all that it's cracked up to be.
David Bowie, whose own career was a study in boldly pursuing the new in defiance of the success of the old, perhaps would have us embrace this new potential Gaga version with open arms. But for devoted fans, some codpieces cannot ever be filled.