Thief Steals $1K From Girl Scouts Selling Cookies at New Jersey Mall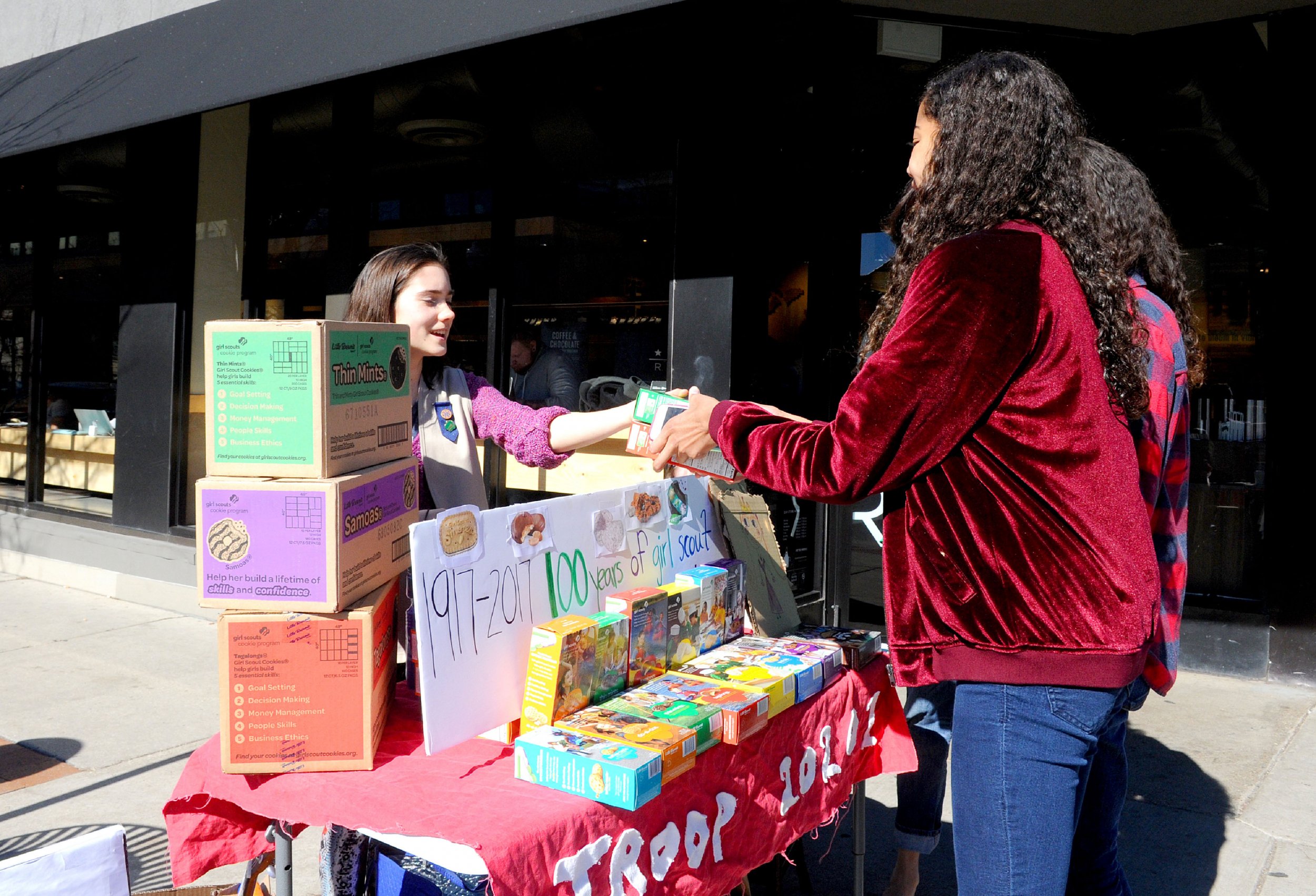 New Jersey authorities say two thieves stole $1,000 from a group of Girl Scouts while they were selling cookies at a local mall last week.
The incident occurred between 4:20 p.m. and 4:50 p.m. on the upper level of Woodbridge Center mall, in Woodbridge, on Friday, according to police. All the stolen money — $500 in cash and $500 in checks — were stored in a bank envelope that was placed on the sales table of Girl Scout Troop 80062, whose members are aged between five and 12.
Mall surveillance footage showed that a man, who was accompanied by a woman with a red walker, approached the table and pocketed the unsupervised envelope, authorities said. The pair then quickly left the vicinity before the theft was discovered. No progress has been made in identifying and capturing the culprits as of Monday afternoon, however, the Woodbridge Police Department is currently investigating the incident.
According to NBC News 4, the money was raised to fund a trip to Savannah, Georgia, where the Girl Scouts headquarters is located. And although the theft has set the girls back, they will continue to sell cookies until they hit their target.
"I think it's really wrong that somebody would steal from a bunch of Girl Scouts," one scout told the news station. "Because the objective of Girl Scouts is to stay positive and keep going even when things turn out wrong."
"We were shocked and devastated," 38-year-old Jessica Medina, the Girl Scout group's troop leader told the New York Post. "The girls had worked so hard. Everybody was crying."
Medina revealed that she was about to deposit the funds at a bank when she got distracted by an elderly woman who wanted to purchase some Caramel deLites. While serving the woman, she placed the envelope on the table, where it was subsequently snatched within minutes.
"I was behind the table and he reached over it to grab the envelope. He slipped it in his jacket. He did it very fast — in the blink of an eye," Medina said. "I was on my way out, and I said, 'Did I drop it? Where did it go?'"