A masked thief in Hong Kong used construction scaffolding and a DIY hook to steal a purse from a 10th story apartment in the middle of the afternoon. According to the South China Morning Post, Police have started a city-wide manhunt to catch the thief who successfully stole the purse after the tenant's security camera recorded the entire incident.
According to the South China Morning Post, the robbery occurred in the middle of the day on Sunday in Hong Kong's Sham Shui Po neighborhood. The entire incident was recorded by surveillance footage and it shows a masked person appearing to utilize a DIY hook attached to the end of a long bamboo pole to grab the handbag.
In the video, the alleged thief successfully hooks a handbag onto the end of the pole and quickly pulls it out the open window. Almost immediately after grabbing the bag, the woman runs into the frame yelling at the thief.
The woman can be heard yelling "Robbery! Robbery! Give the bag back!" as she runs through her apartment.
The video shows the family entering the living room and staring out the window as the victim calls the police. "I've been robbed," she says over the phone while pacing in confusion through her living room. Another family member then looks out the open window but does not appear to see the alleged perpetrator.
The alleged thief was able to successfully escape the scene before police arrived. Hong Kong police are searching for the suspect and are asking for people with any information to come forward.
The stolen handbag contained HK$1,200 ($154), bank cards, and the woman's identification cards, according to police.
According to the South China Morning Post, authorities said the burglar used scaffolding to climb to the 10th story apartment. Police said the suspect was able to reach the pole into the open window after realizing they would not be able to climb into the window. The scaffolding is currently being used for maintenance work on the neighboring building.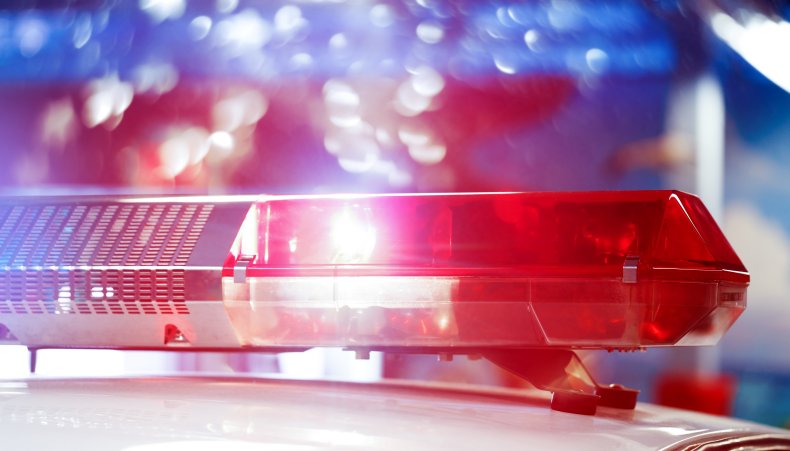 The apartment is located in Tung Ming Mansion, a private residence in the Sham Shui Po district. The Sham Shui Po district is one of 17 in Hong Kong and is home to a large working-class population and has a population of over 400,000. It is the most densely populated district in Hong Kong, according to Sham Shui Po's district council.
Hong Kong police reported over 741 burglaries and over 9317 thefts from January through June of this year.
No arrests have been made so far.