Thierry Mugler's Most Iconic Looks as Designer Dies Aged 73
Today the fashion world is mourning an icon as French designer Manfred Thierry Mugler has died at the age of 73.
A legendary force within the fashion industry, Mugler's creations consistently pushed boundaries and cemented him as one of the most innovative designers and zeitgeist creators of the last century.
On Sunday, his official Instagram account shared a post with the caption: "#RIP We are devastated to announce the passing of Mr. Manfred Thierry Mugler on Sunday January 23rd 2022. May his soul Rest In Peace."
It's impossible to narrow down his creations into a shortlist, but here are some iconic Mugler looks over the years as the world mourns the loss of a true visionary today.
Iconic Mugler Looks Over the Years
The Motorcycle Corset
This striking bustier defines Mugler's skill as a sculptor and was first worn in the George Michael music video for "Too Funky" in 1992 and had also been worn by Beyoncé.
Les Insectes, Jerry Hall
Model Jerry Hall was one of Mugler's muses, and this 1997 collection drew inspiration from insects and comic book villains.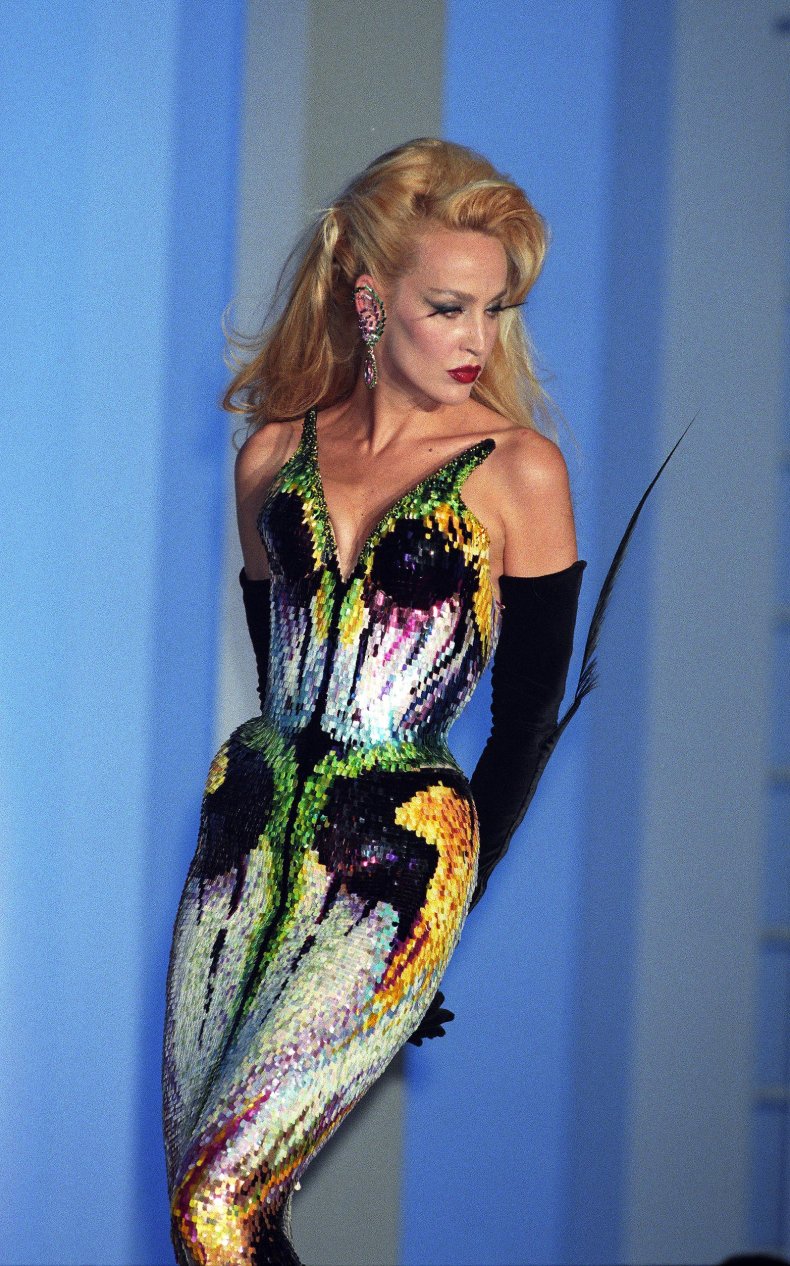 Cyborg
Mugler's famous 1995 robot suit took six months to create.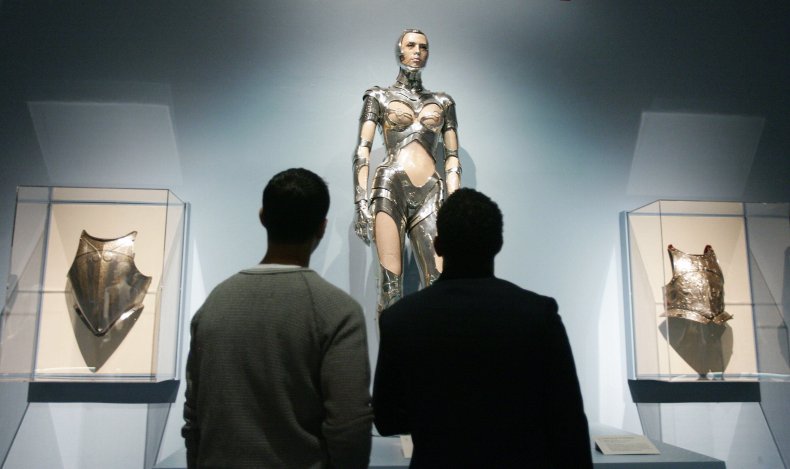 The Bodysuit
One of Mugler's most recognizable and adaptable creations.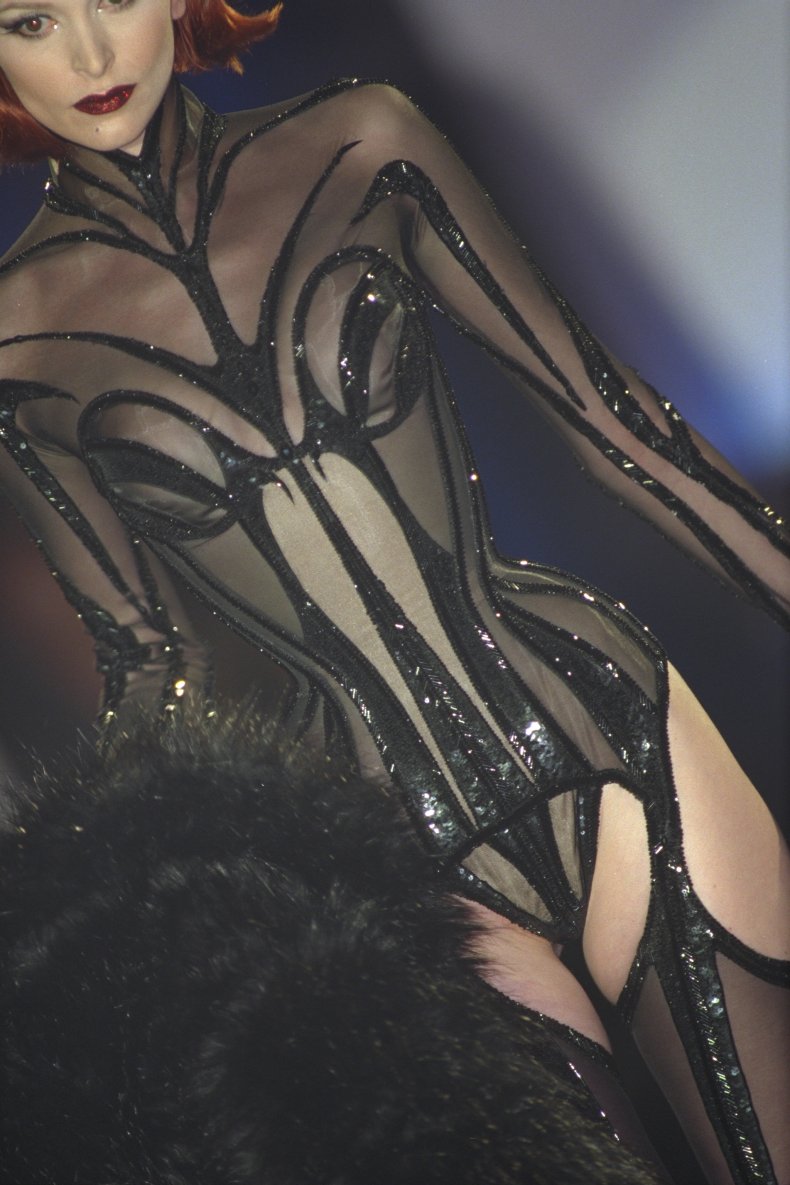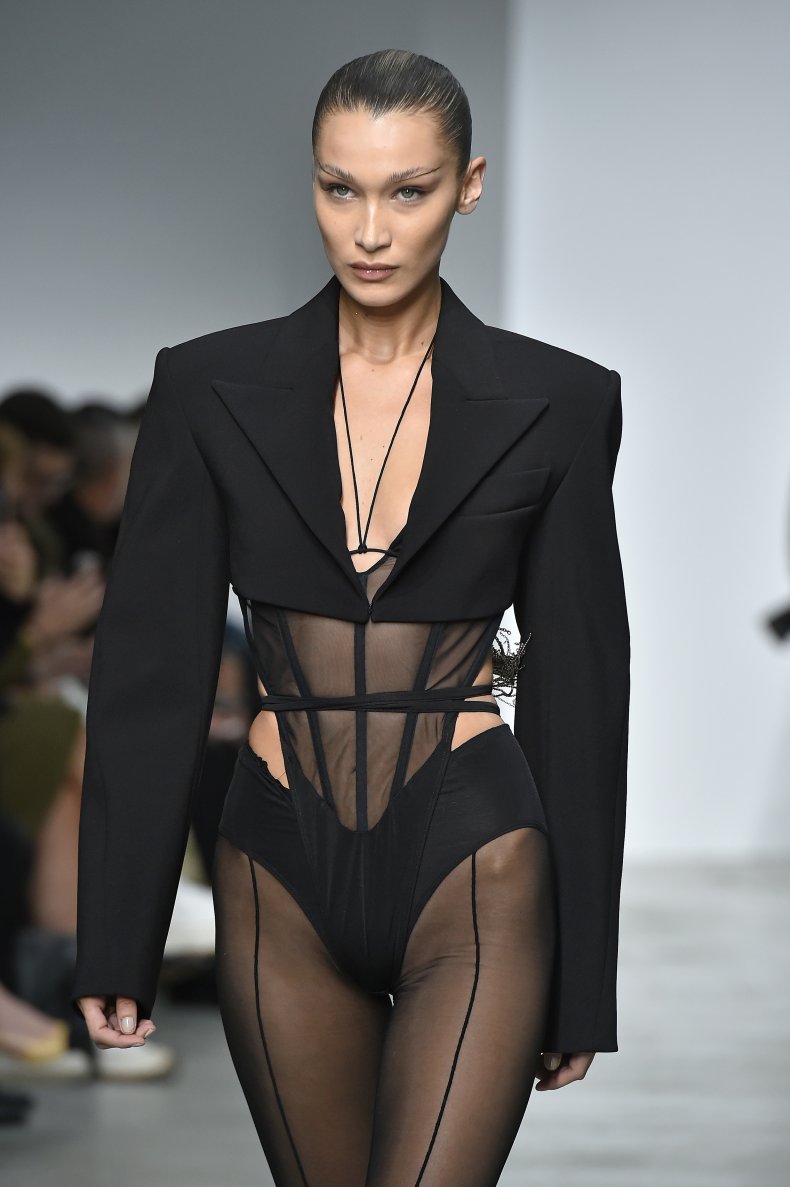 The Chimera Gown
"La Chimère" is one of the most expensive dresses in fashion history.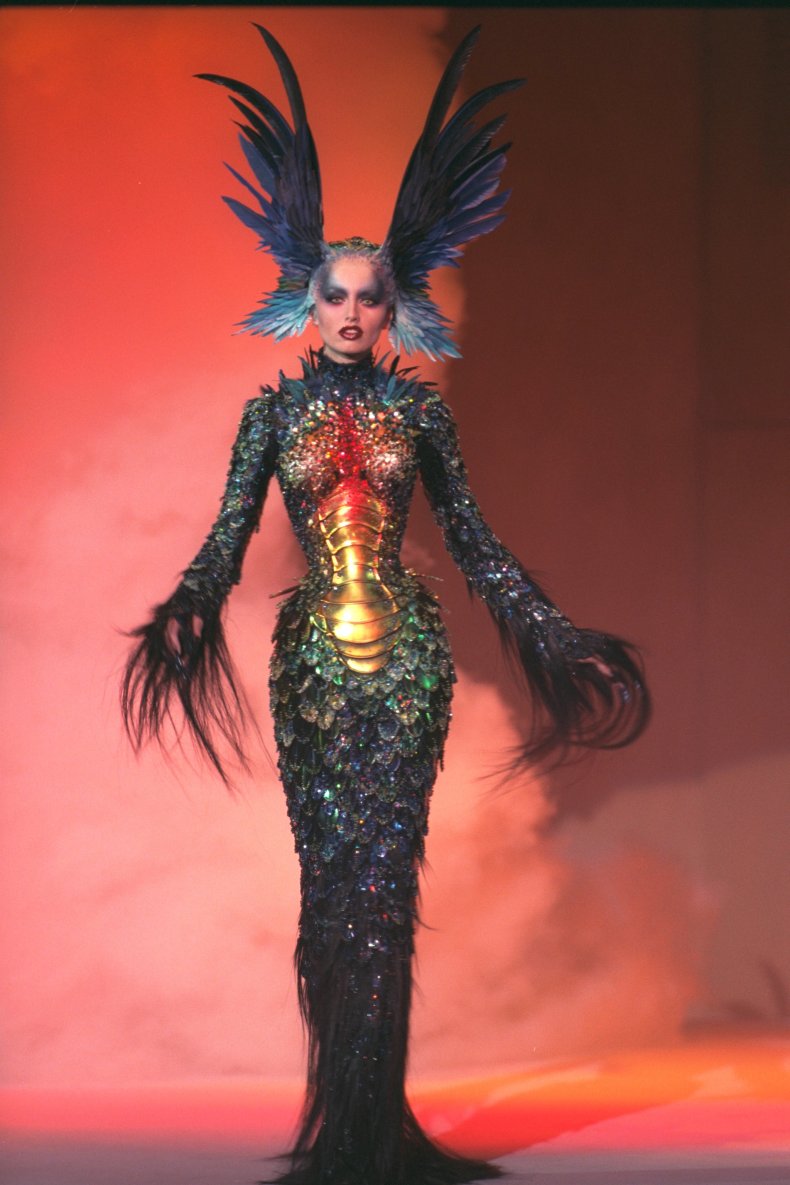 Lady Gaga
Lady Gaga burst onto the music scene wearing Mugler in 2008.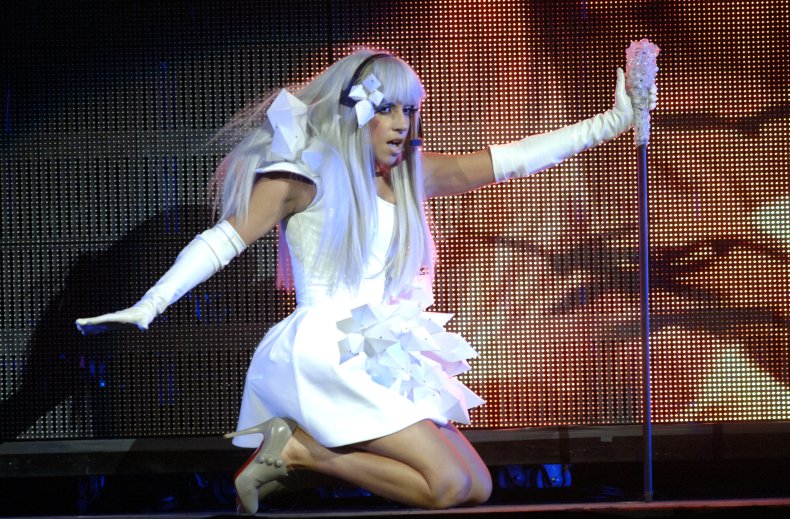 Beyonce
Mugler helped to define Beyoncé's Sasha Fierce era.
Cardi B, Birth of Venus
Cardi B wore this iconic Birth of Venus dress from the Mugler 1995 winter couture show at the 2019 Grammys.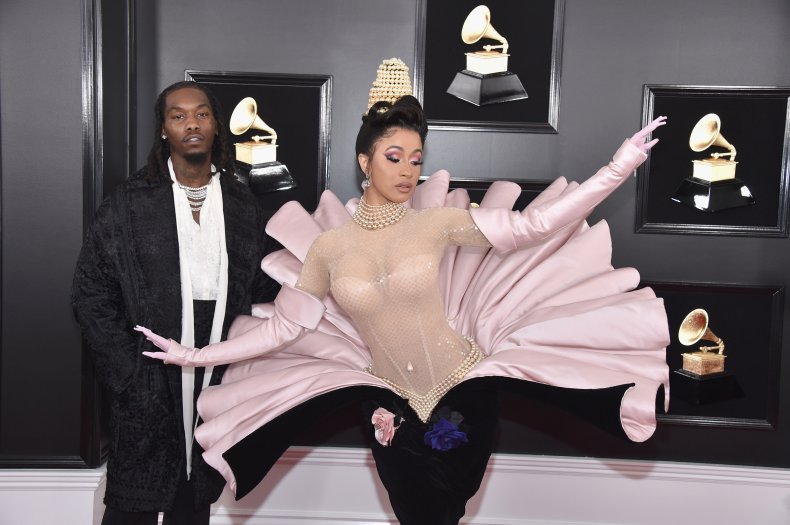 The Power Suit
Mugler's 1988 She-Devils collection revolutionized workwear for women.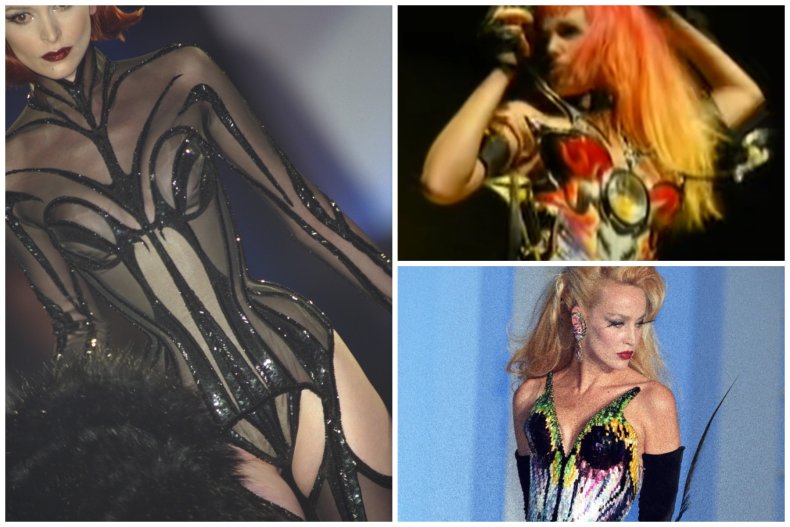 Beyoncé is leading the tributes to Mugler today with a post on her website. Diana Ross also shared a touching tribute to the designer.
Georgia May Jagger, who became the face of Mugler's women's fragrance Angel in 2014, commented on Instagram: "I cannot believe this is true sending love to you all. Thierry was a force of creativity and kindness."
Nina Garcia, editor-in-chief of Elle magazine, paid tribute to a "visionary."
"He was truly a visionary. His designs shaped a fashion era and influenced a new generation of designers that weren't afraid of taking risks. He was a pioneer in mixing art, fashion history music, advertising, technology & celebrity culture into a new form. RIP Thierry Mugler."
Writer Cora Harrington said: "Mugler is one of those designers who is so iconic that references to him appear everywhere. He is THE blueprint. Like so many other greats, there is an aesthetic language he developed that we take for granted today because it's so ubiquitous. It's woven into the fabric of fashion."