7 Best Things to Do on Manhattan's Westside Waterfront
The banks of the Hudson River are brimming with sites and activities.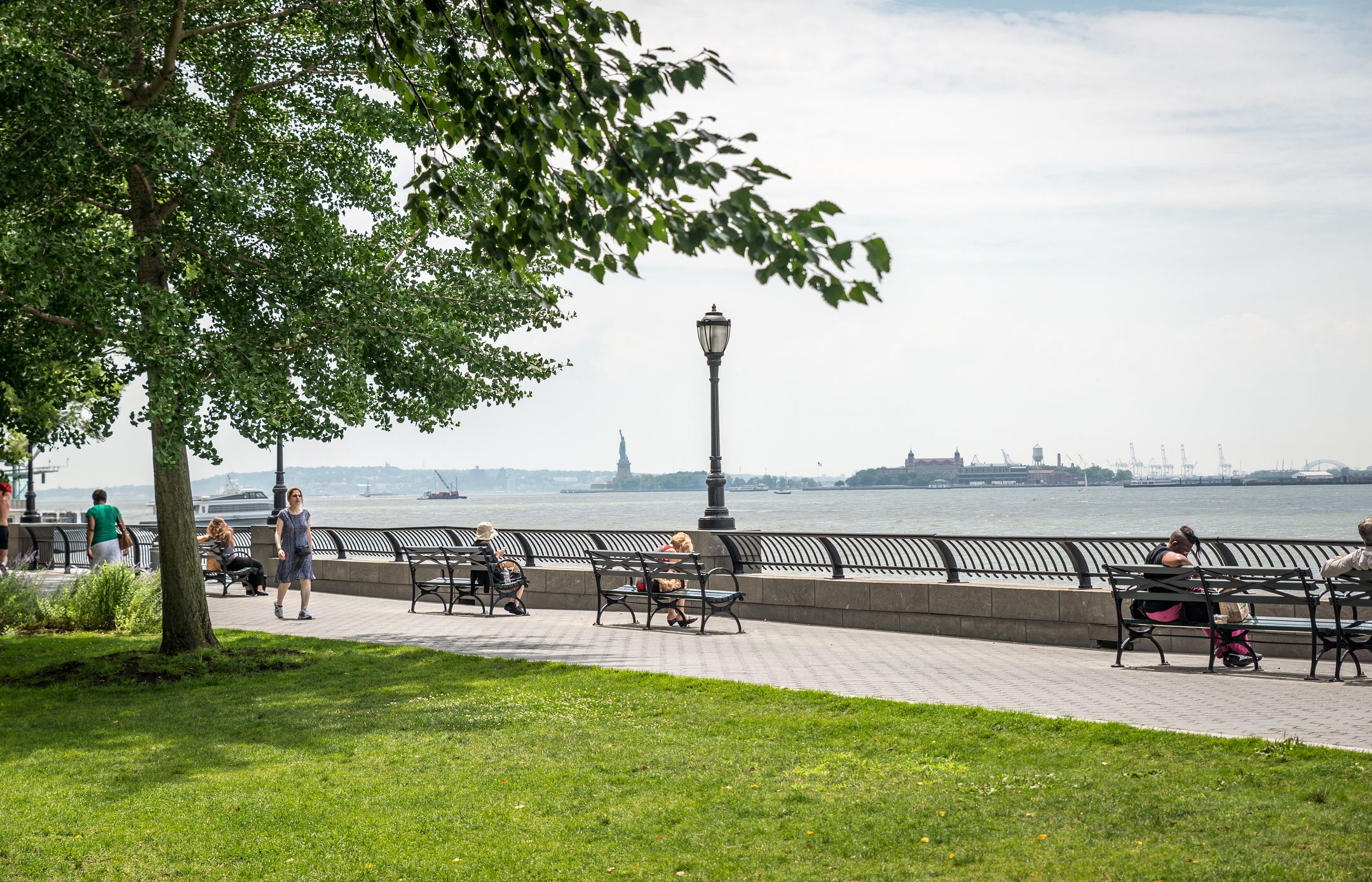 There once was a time when the Hudson River waterfront was a wasteland, a miasma of muck and abandonment. All that changed around 1999 when the city began converting it into a park. Today the waterfront is a fun strip of piers, playgrounds, recreational opportunities. Here are the best things to do on the Hudson River waterfront in Manhattan.
View an interactive Google Maps list of all the great things there is to do on the westside waterfront in Manhattan.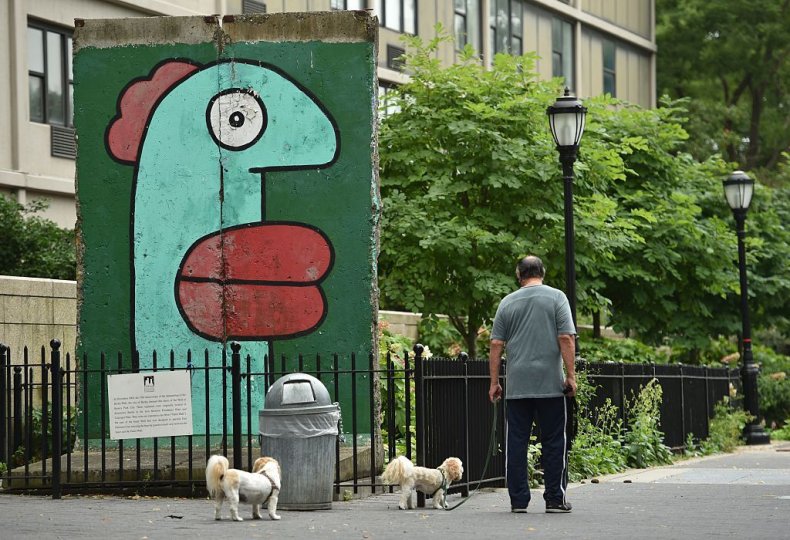 1. Berlin Wall
Once separating the erstwhile East and West Berlin somewhere between Potsdamer Platz and Leipziger Platz, two of the concrete slabs that made up the infamous Berlin Wall found a home in southern Manhattan in 2004 for a classical music concert that took place near here overlooking the Statue of Liberty. Now the colorful concrete slabs are a permanent part of the landscape.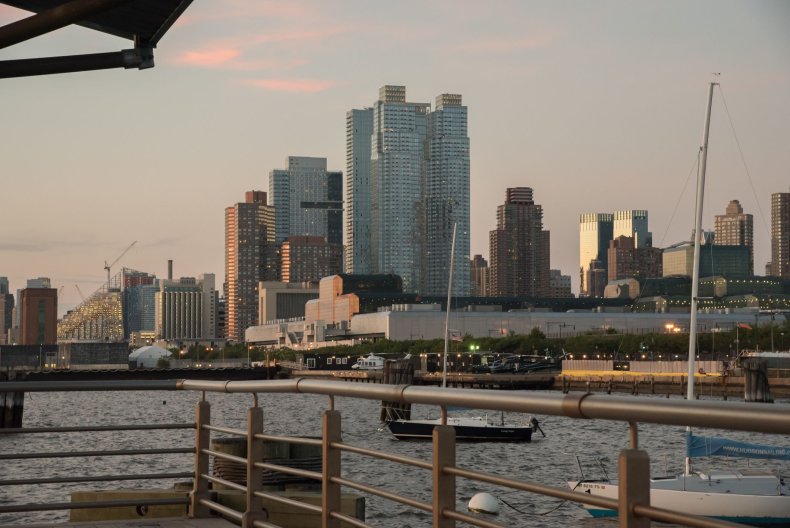 If you can't find fun at this complex of enjoyment and diversions than maybe you shouldn't leave your hotel room or apartment. Chelsea Piers is stocked with recreation: bowling, golf, ice skating, a rock climbing wall, batting cages, parkour, yoga, and a basketball court. It's exhausting just reading a list of things you can do here.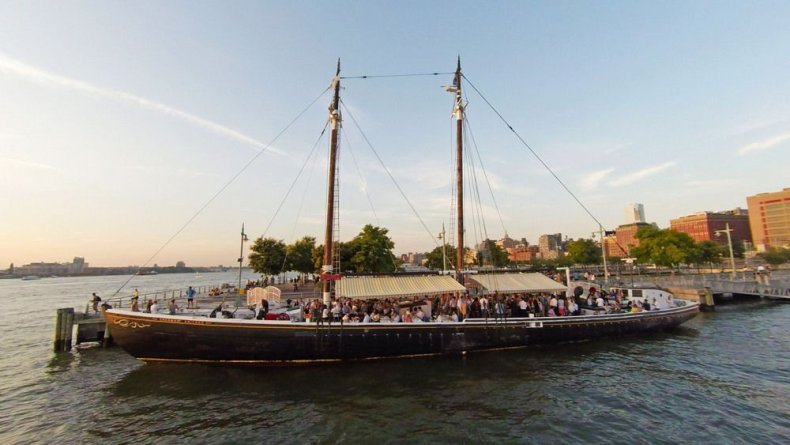 3. Grand Banks
Step aboard the Sherman Zwicker, the last original saltbank fishing vessel in existence. Let your palate set sail on this docked boat-cum-restaurant, slurping down raw oysters, grazing on Montauk-caught seabream ceviche, savoring seared sea scallops, and inhaling a lobster roll. Wash it all down with a Negroni or a gin and tonic and watch the sky change colors as the sun drops below the horizon. Ahoy!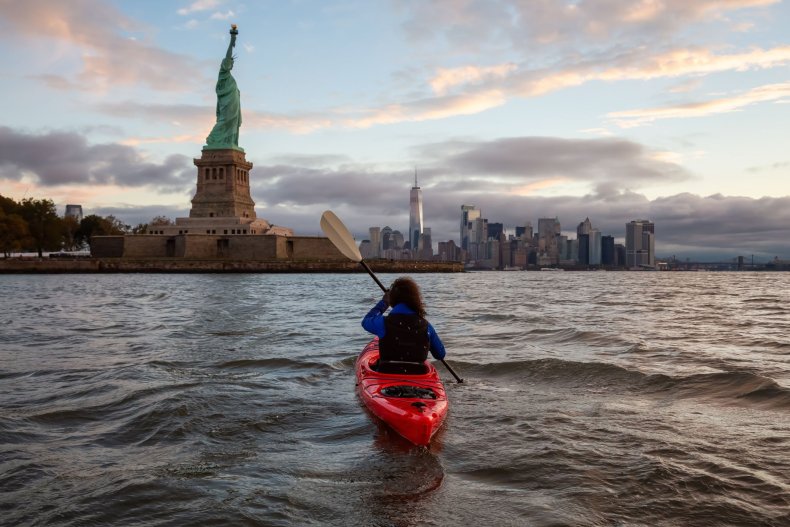 At pier 84 across from W. 44th St. you can spend a few hours out on the Hudson River paddling a kayak. You can take lessons – for beginners and advanced – as well as go on spectacular guided journeys along the Hudson, including going to a secret beach, heading out on a sushi-related conquest, and even circumnavigating the entire island of Manhattan.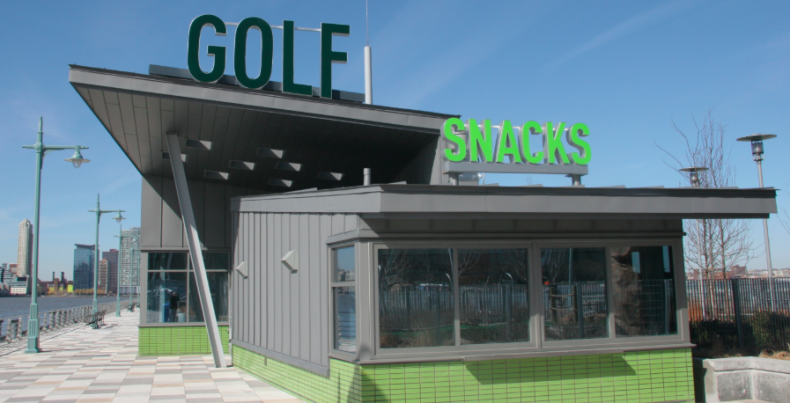 At Pier 25 adjacent to TriBeCa, you can lounge at a snack bar, play (or at least watch) beach volleyball, and you can play mini golf. The 13,000-square foot, 18-hole course takes you over little footbridges, by waterfalls, and through much-loathed sand traps, making for a fun afternoon game.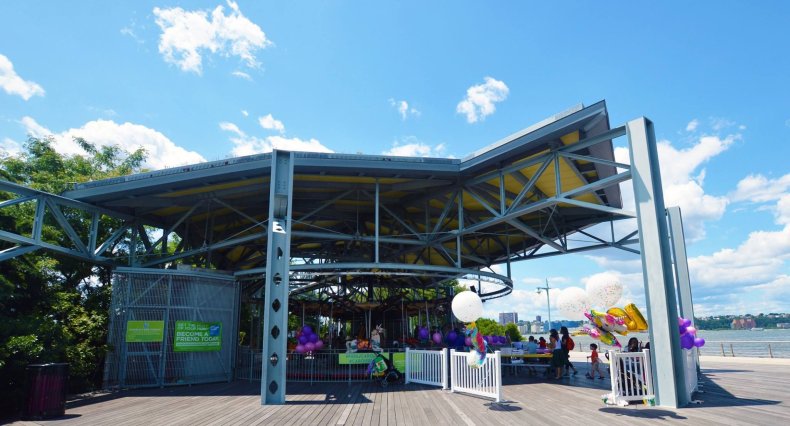 Bring out your child or your inner child at this charming carousel on the river in Chelsea. The carousel is unique in that's made up of animals that inhabit the Hudson River Valley. So hop on raccoon, a cow, a seat turtle, a deer, or a wild turkey, and spin, spin, spin while watching the boats go by on the Hudson River.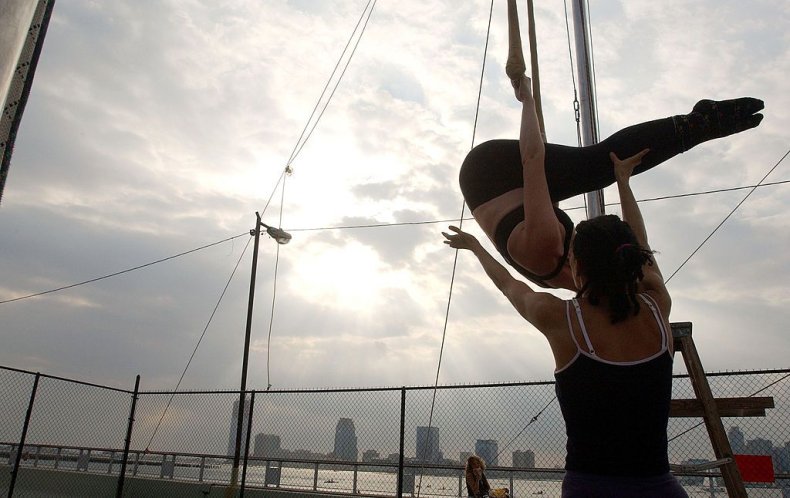 It's a three-ring circus of fun at this trapeze school where students learn to swing, do knee hangs, drop into the net, and even flips. It's dig-top adventure here, even if you're just an onlooker, staring up at the clownish daredevils flying through the air with the Hudson River as their backdrop.