Do These 8 Things When Training Your Puppy, Experts Say
The addition of a new puppy into your life can be a shock to the system, with impromptu dog toilet breaks and incessant barking all too likely.
However, following expert advice when training your puppy can swiftly reinstall order to your household and help forge a wonderful lifelong relationship with your new dog.
Mary Burch, Director of the American Kennel Club (AKC) Family Dog Program, suggests registering a puppy in a basic training class can give a dog a head start in learning to live with humans.
She told Newsweek: "Training a puppy can be one of the best experiences of your life if you follow a few simple tricks.
"To start, consider enrolling your puppy in AKC's STAR Puppy training. STAR is an acronym that stands for Socialization, Training, Activity and a Responsible owner."
1. Socialization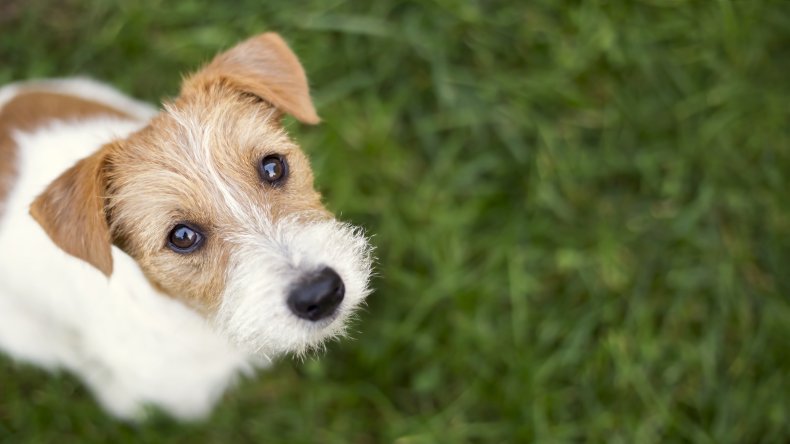 All puppies need socialization. This means exposing your puppy to other people, places and things as a part of your training program.
Burch said: "Research on canine behavior shows that puppies who do not have adequate socialization early in life are more to develop behavior problems later in life."
2. Training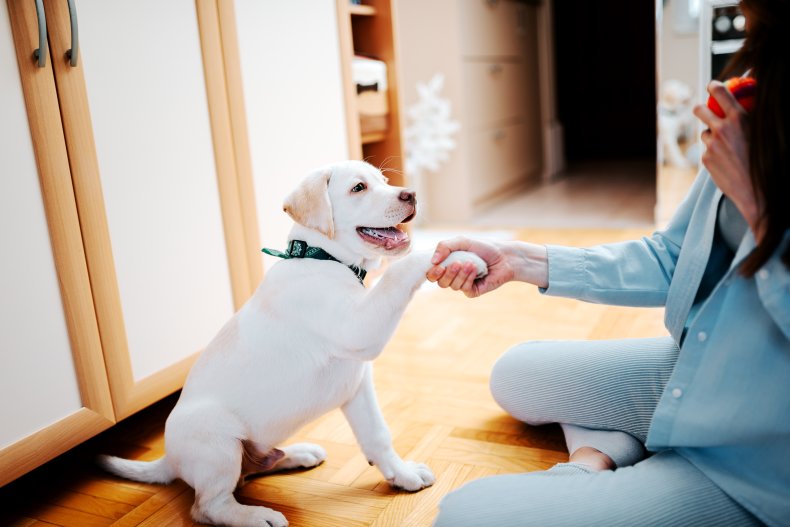 Training is a must to ensure new canine additions to the household will be well-behaved.
Training should be consistent and sessions to teach new skills should be short to accommodate a puppy's poor attention span.
Burch said: "Training on practical skills such as sit, down and come is important, as is additional training on fun activities such as learning to do a simple trick."
3. Activity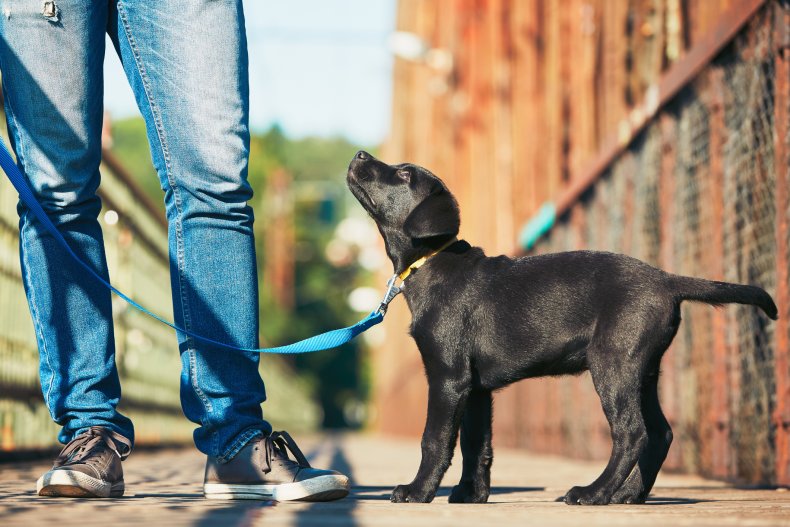 "Activity" covers exercise that all puppies require daily and this should encompass everything from short walks to running and simple playing in the yard.
New owners should be aware puppies must never be over-exercised as their joints are not fully developed, meaning jogging and jumping are out of the question too early.
In addition to building physical and muscle strength, exercise is an important part of training.
Burch said: "Exercise helps with house-training, and puppies who receive regular, appropriate exercise are less likely to have behavior problems."
4. Responsible owner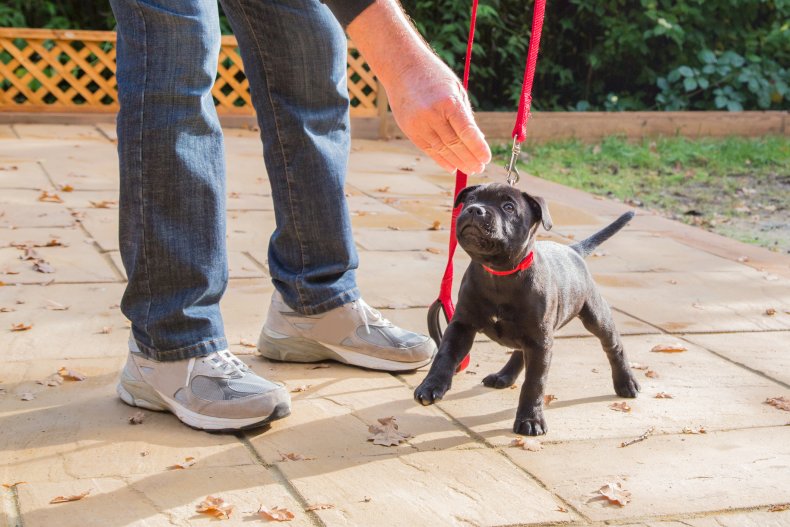 Although this may seem sound obvious, it is important to reiterate how being a responsible owner is a key part of your puppy's training.
For example, a responsible dog owner will meet the puppy's needs, such as providing a fence for the yard or using a leash when in public.
Burch said: "Responsible owners arrange the environment to maximize the puppy's chance of success—this means putting things away or storing the trash can so the puppy can't get into it."
5. Positive approach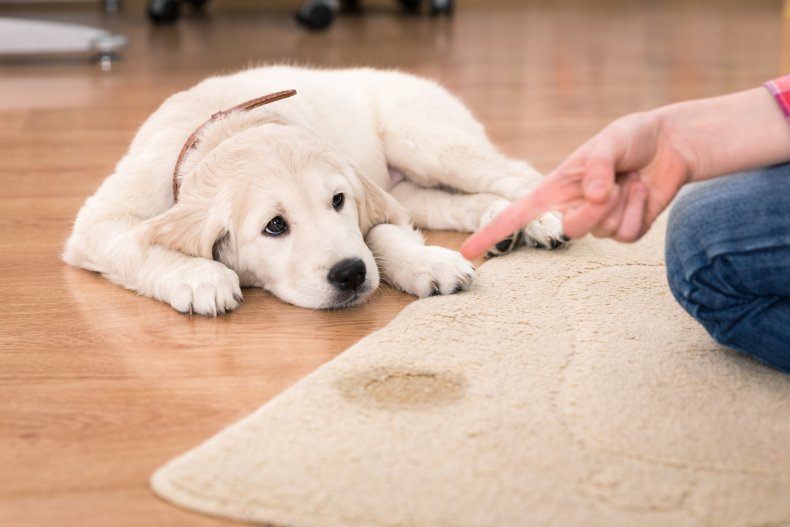 Part of puppies' endearing appeal is how they enter this world with a happy attitude with an eagerness to learn.
Owners should therefore understand using a similarly positive approach that rewards desirable behaviors achieves the best results when training.
6. Understand the puppy's developmental level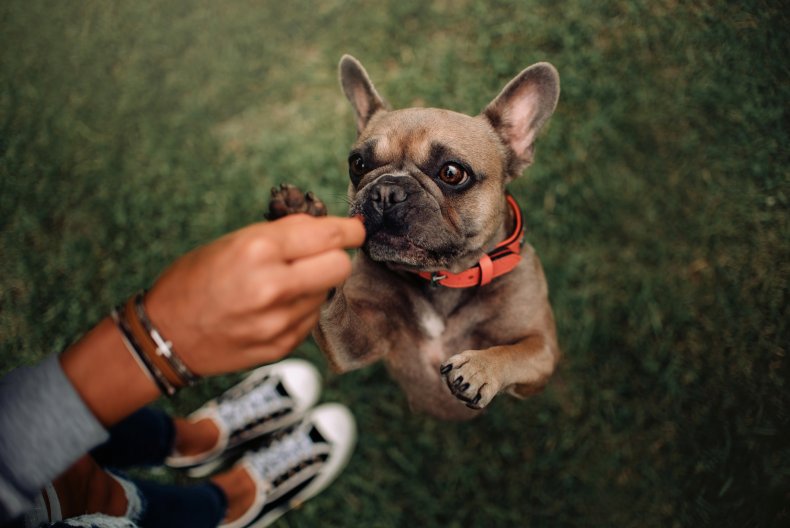 To successful train and raise a puppy, it is important to properly comprehend puppies' developmental level.
Burch said: "When puppies chew objects (such as an expensive pair of shoes), some dog owners view this as a behavior problem.
"In fact, puppies need to chew. Chewing is developmental and is related to teething."
7. Reasonable expectations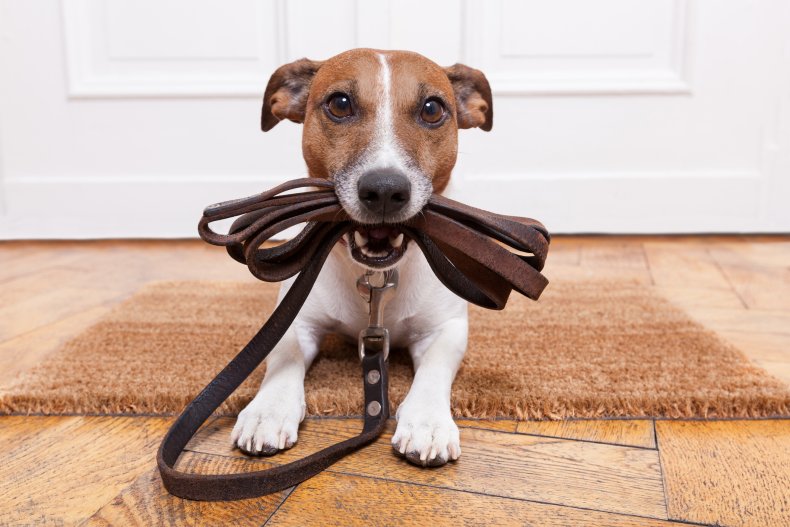 When training your puppy, it is important to adjust assumptions and remember this process can take time.
AKC expert, Burch, said: "Set reasonable expectations and don't let your puppy fail.
"An example of this is not expecting too much of your puppy before he is ready to do something."
8. Keep training fun
One of the most important lessons is also one of the easiest to follow: if you have fun in training sessions, your puppy will also come to enjoy training.