Concerned Russia Election Meddling Wouldn't Get Probed, This Think Tank Started Its Own Investigation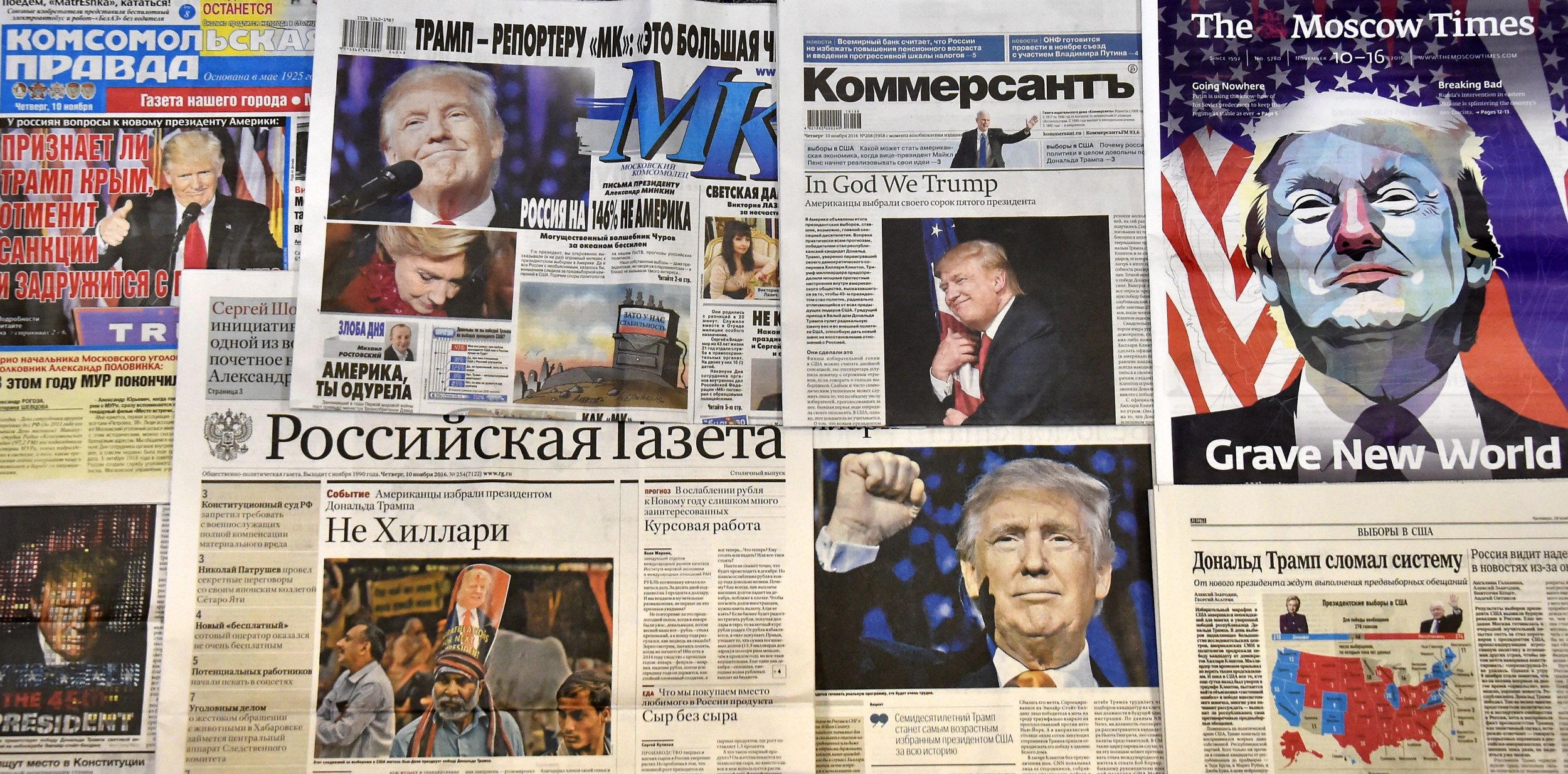 Adam Jentleson was out trick-or-treating on Halloween in 2016 when his cellphone rang. It was his boss, Harry Reid, then the Senate minority leader. Jentleson removed his werewolf mask and took the call.
"I remember him sounding more shaken than he'd ever sounded before in the seven years that I worked for him," Jentleson recalled.
The two were discussing Russia's efforts to influence the presidential election in favor of Donald Trump, who a little more than a week later would win the Oval Office. Both had received briefings for more than a year about what Russia was up to, but they had assumed Hillary Clinton would win the election.
"We were thinking that whatever bad things were happening, they would be made right when she won," he said.
Just a couple of days earlier, though, then-FBI Director James Comey had sent a letter to Congress saying that new Clinton emails would be investigated, and doubt about the election outcome had crept in.
Reid had announced in the spring that he would be retiring at the end of the year, so Jentleson, who served as his deputy chief of staff, was plotting his next move. The election passed, and Jentleson returned to the liberal think tank where he'd had two prior stints, the Center for American Progress (CAP).
After the FBI, the CIA and the National Security Agency released a report in January that said Russia had tried to tilt the election in Trump's favor, and after word broke that Trump had been briefed on the intelligence, Jentleson decided to launch the Moscow Project.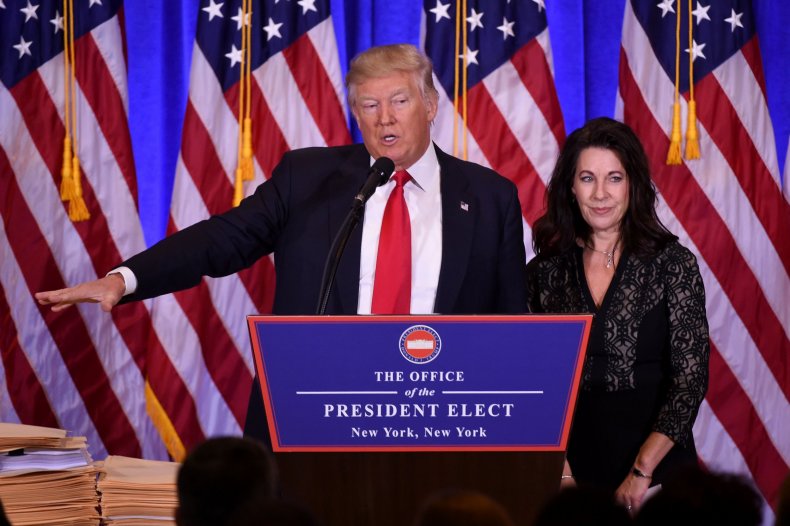 The effort, which includes an investigative staff with both forensic accounting and policy experience, was undertaken because CAP leadership was not convinced that Russian meddling would be probed fully.
"There was a real fear that political forces were just going to conspire to put this thing away," Jentleson said. "Even with the [intelligence community] report out, there were a lot of Democrats who wanted to just sweep it under the rug and move on."
The project was started in February, before Comey would announce that the FBI was undertaking its own investigation into election interference. Once the FBI probe came to light, and Congress had taken up two investigations of its own, the Moscow Project shifted its focus to tracing the financial ties between Trump and Russia.
Run by Max Bergmann, a former member of the State Department's policy planning staff, the project members have been busy working behind the scenes to dig into details of Trump's businesses, while helping to brief reporters and lawmakers on the big picture of all the investigations. This week, the group plans to launch a new website as part of a move to talk directly to the public about its work.
Part of the reason for the focus on money was that the congressional committees running investigations had decided to avoid poking around in Trump's financial dealings, and the Moscow Project staff believed the most obvious leverage Russian leaders might have over Trump would be financial.
"A theme that emerges is one of indebtedness to a foreign power," said Diana Pilipenko, who is the corporate accounting expert for the team. "The story of Donald Trump and Russia begins with money."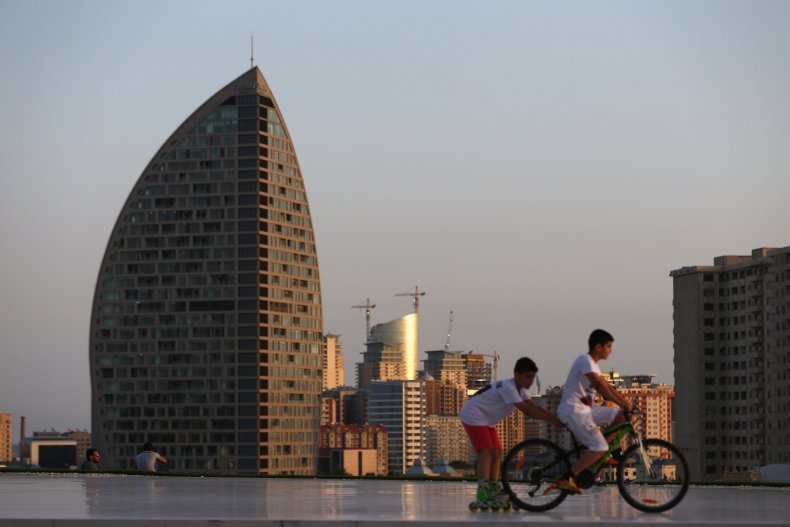 Pilipenko joined the project from Deloitte, where she did corporate accounting investigations. Bergmann and Jentleson met with her at her office in New York in March, expecting to get a recommendation for a less experienced person who might be willing to join their team. But Pilipenko, who was born in Ukraine and speaks fluent Russian, was sufficiently intrigued that she decided to quit the corporate world for a not-for-profit job over the summer. She said she was upset at the idea that what had happened in Ukraine, with Russian influence contributing to corruption issues, was happening in the U.S.
The team points to a now famous quote from Donald Trump Jr. as a clear target for it digging: "Russians make up a pretty disproportionate cross section of a lot of our assets," Trump Jr. said in 2008.
The team members have dug into the Trump SoHo hotel deal, Trump in Azerbaijan and his occasional work with investors tied to Russia. At times, the Moscow Project team feeds details to reporters, and the new public-facing website will help it make its findings more public.
Trump has repeatedly denied any ties to Russia.
Maybe the greatest team discovery was tied to Facebook. That company claimed in September an investigation had turned up $150,000 in ads tied to the Russian influence effort. Pilipenko didn't believe the figure, so she started digging into some information on the ads to see if she could find other shell companies sharing addresses or other corporate information with those identified by Facebook.
The Internet Research Agency, an online influence operation tied to the Kremlin, spent upward of $120,000 on Facebook but was shuttered in December 2016. Pilipenko found that another company, Glavset, used the same address as the IRA and had one of the same directors.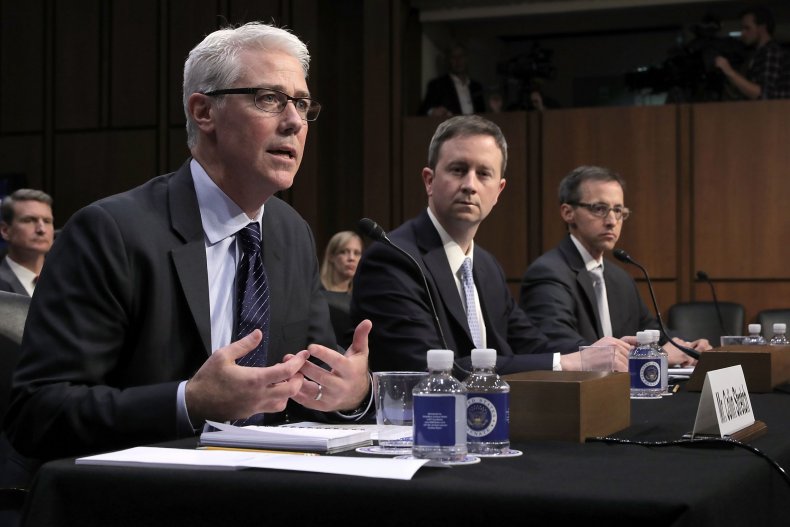 Facebook has focused on the IRA for its conclusions on the Russian operations, but the link Pilipenko found means that other groups may have also been spending on Facebook and other social media influence efforts, and the $150,000 may not be the full story.
The Moscow Project was initially funded out of existing CAP funds, but as the staff has grown, individual donors were brought in to support the investigation. Staff members didn't name donors but said that many did not have a history of working with the think tank.
Fundamentally, Bergmann believes that the now famous Trump Tower meeting on June 9, 2016—when a Russian lawyer met with Donald Trump Jr. and other senior campaign staffers on the premise that she could provide "dirt" on Clinton—is proof enough of wrongdoing involving the campaign and Russia, a claim the Trump family has denied.
"There was collusion, and the June 9 meeting was collusion," Bergmann asserts. He said that part of the difficulty for the group is trying to paint a broader picture of what happened beyond individual meetings and events, since the public has at times been hyper-focused on smaller details. The project will aim to help tell what it sees as the broader story, even while continuing to dig.
Bergmann compares the problem to staring at a Monet paining from 6 inches away, where all one can see is brushstrokes. His team wants to make sure the public can step back and see the entire painting.