A Third of Americans Sat Out the 2020 Presidential Election: Poll
One third of Americans admit that they did not vote in the 2020 presidential election, according to a recent poll.
In a survey released by The Economist/YouGov on Wednesday, 34 percent of respondents said that they did not vote in the election. Another 34 percent said they voted for President Joe Biden, while 31 percent voted for former President Donald Trump and 1 percent chose another candidate. Many did not take part despite being registered to vote, with 79 percent of all respondents indicating that they had registered.
The poll was conducted online among 1,500 U.S. adults between February 6 and February 9. It has a margin of error of 3 percent. The results of the poll were largely in line with both the election's outcome and statistics concerning voter turnout in 2020.
Although the 34 percent of eligible voters who opted out represents over 80 million people, the roughly 159 million voters who did participate were the most to cast ballots in any election in U.S. history. Turnout was especially high in many battleground states, including those where Biden beat Trump by razor-thin margins.
Biden's 81.2 million votes were the most won by any presidential candidate, while Trump's 74.2 million was the largest number of votes for an incumbent. The roughly 66 percent of eligible voters who participated was the most since 1900, when over 73 percent of eligible voters cast ballots. However, far fewer people were eligible to vote in 1900, with all women and many men of color entirely prohibited.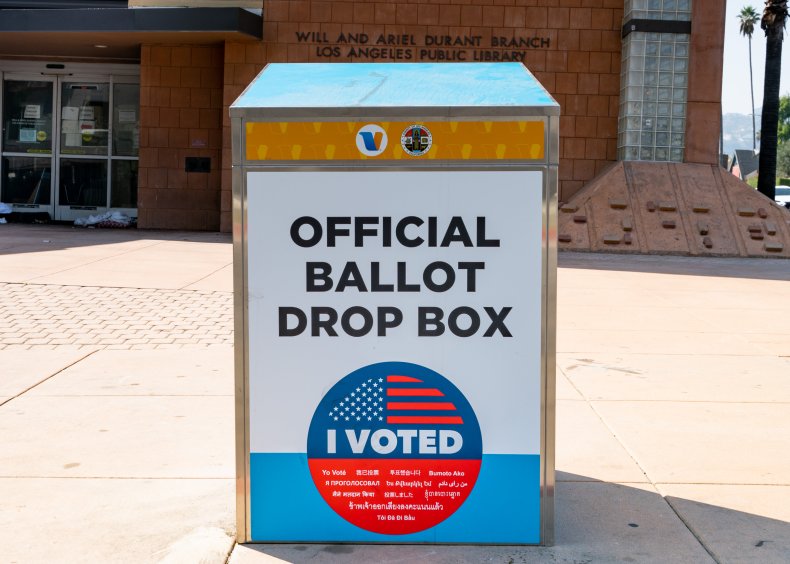 Although turnout in 2020 was high, it is not clear that the next presidential election will follow suit. Some experts believe that the election was viewed mostly as a referendum on Trump, according to Roll Call, and lower turnout could be on the cards if the former president is not a candidate in 2024.
Increased Republican efforts to make voting laws more restrictive, possibly prompted by Trump's repeated false claims of massive voter fraud using mail-in ballots after losing last year, could also result in lower turnout during the next election.
A Brennan Center report released on January 26 found that 28 state legislatures had already introduced 106 bills to restrict voting access in 2021, focusing on limiting mail-in ballots, tightening voter identification requirements, making it harder to register to vote and purging existing registrations.
Some have introduced bills that would make it possible to bypass the will of voters completely. At least two Arizona Republicans recently introduced measures that would allow the state's GOP-controlled legislature choose which candidate gets the Electoral College votes regardless of the popular vote outcome, according to NPR.
Newsweek reached out to the Republican National Committee and the Democratic National Committee for comment.