Third Brussels Airport Suspect Identified as Najim Laachraoui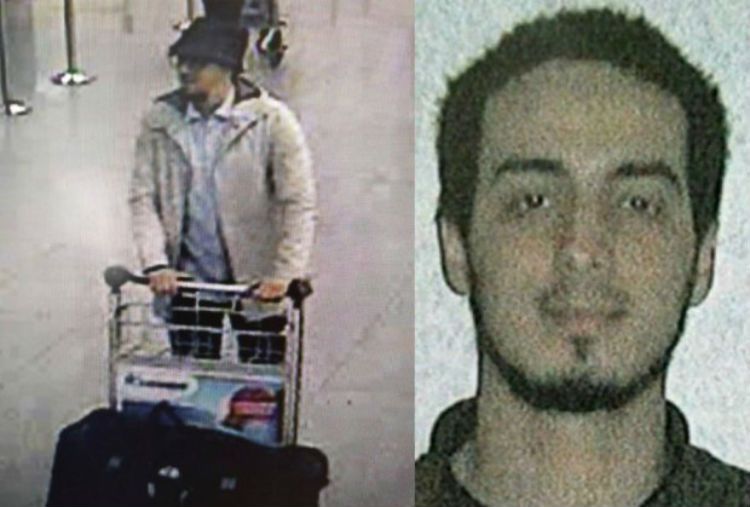 A third attacker in the Brussels airport bombing that killed more than 30 people on Tuesday has been identified as Najim Laachraoui, Belgian newspaper La Dernière Heure reported.
Reports of Laachraoui's possible arrest on Wednesday have since been discredited. Belgian authorities were searching for the the 25-year-old fugitive as early as Monday, after it was revealed that he was an accomplice of lone surviving Paris attacker Salah Abdeslam. Abdeslam, who was arrested in Brussells on Friday, is believed to have known about Laachraoui before Tuesday's attacks, which left 34 people dead and more than 200 wounded.
Laachraoui traveled to Syria in February 2013 and was operating under the fake Belgian identity of Soufiane Kayal when he returned to Europe. He was also stopped at the Austro-Hungarian border in September with Abdeslam and Mohammed Belkaid. Belkaid was killed by a police sniper in a raid last week.
Authorities also discovered Laachraoui's DNA at two properties used by the Paris attackers, one in the town of Auvelais, 30 miles south of Brussels, and another in the city's Schaerbeek district. At the latter property, authorities discovered traces of TATP, a product used inside the suicide vests of the Paris attackers. Laachraoui's DNA was also discovered on explosives used in the Paris attacks and he is suspected of helping to make bombs for the jihadi network, AFP news agency reported.
Laachraoui was born on 18 May, 1991, and studied electromechanical engineering at the Institut de la Sainte-Famille d'Helmet in Schaerbeek, according to an alumni newsletter from the school, The New York Times reported.
The two attackers pictured alongside Laachraoui at Brussels Airport have been identified as brothers Khalid and Brahim el-Bakraoui. Belgian news outlet RTBF said the pair were previously known to police services, as both had criminal records, but neither had recorded connections to extremist groups.
Khalid el-Bakraoui used a false identity to rent an apartment in the Forest district of Brussels—the location of the raid that resulted in Belkaid's death last week—and police subsequently found Abdeslam's fingerprint at the residence. In addition to Laachraoui, Mohammed Abrini, another accomplice of Abdeslam's, remains at large.