Third Officer Involved in George Floyd Death Released on Bail, Chauvin Remains in Custody
Tou Thao, one of four former Minneapolis police officers involved in George Floyd's death, was released from Hennepin County Jail on bond Saturday morning. Records from the Hennepin County Sheriff's Office confirmed Thao's conditional release from custody around 11 a.m. on July 4, which was contingent upon him posting $750,000 bail.
Thao was the third former officer implicated in Floyd's death to be released on bond from Hennepin County Jail. Additional sheriff's office records confirmed Thomas Lane and J. Alexander Kueng's conditional releases from custody earlier in June. Both Lane and Kueng were released after posting bail sums set at $750,000.
Thao, Lane and Kueng were taken into custody on charges of aiding and abetting second-degree murder and second-degree manslaughter on June 3. Lane was released on bond June 10, followed by Kueng on June 19.
Derek Chauvin, who was arrested one week earlier and faces second-degree murder and second-degree manslaughter charges for his role in Floyd's death, remains in custody at a correctional facility in Oak Park Heights. The maximum security state prison is located about 25 miles east of Minneapolis. His bail was set at $1.25 million.
All four former officers are expected to appear in court for a hearing on September 11. During a previous hearing held last week, Judge Peter Cahill established a tentative start date for their trial, currently set for March 8, 2021.
Newsweek reached out to Thao's attorney and the Hennepin County Sheriff's Office for additional comments but did not receive replies in time for publication.
Chauvin was initially charged with third-degree murder and third-degree manslaughter upon arrest, though both charges were later elevated to second-degree. He was taken into custody after a video that showed him kneeling on Floyd's neck for several minutes during a fatal arrest went viral online.
The criminal complaint filed against all four officers alleges Lane and Kueng pinned Floyd to the ground during the May 25 arrest, while Thao stood by. Additional videos shared online by bystanders who witnessed Floyd's death appeared to corroborate the allegations.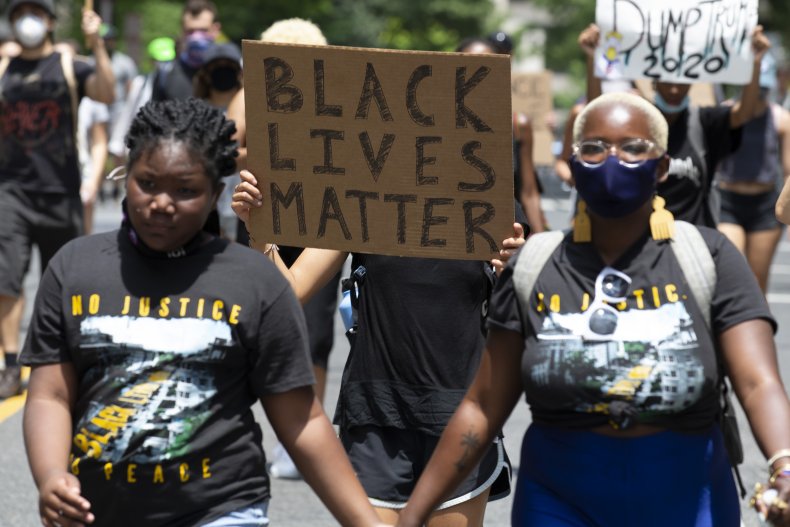 Chauvin, Lane, Kueng and Thao were fired from their positions within the Minneapolis Police Department on May 26. Lane, Kueng and Thao were criminally charged and taken into custody after days of protests that demanded Hennepin County hold all four officers accountable for their involvement in Floyd's death.
The incident surrounding Floyd sparked global rallies against police violence and systemic racism, which continue to seek large-scale reform as well as justice for the families of others such as Breonna Taylor, who died during interactions with law enforcement officers.