Deli Owner Fatally Stabbed in Third Attack on Sikhs in Three Weeks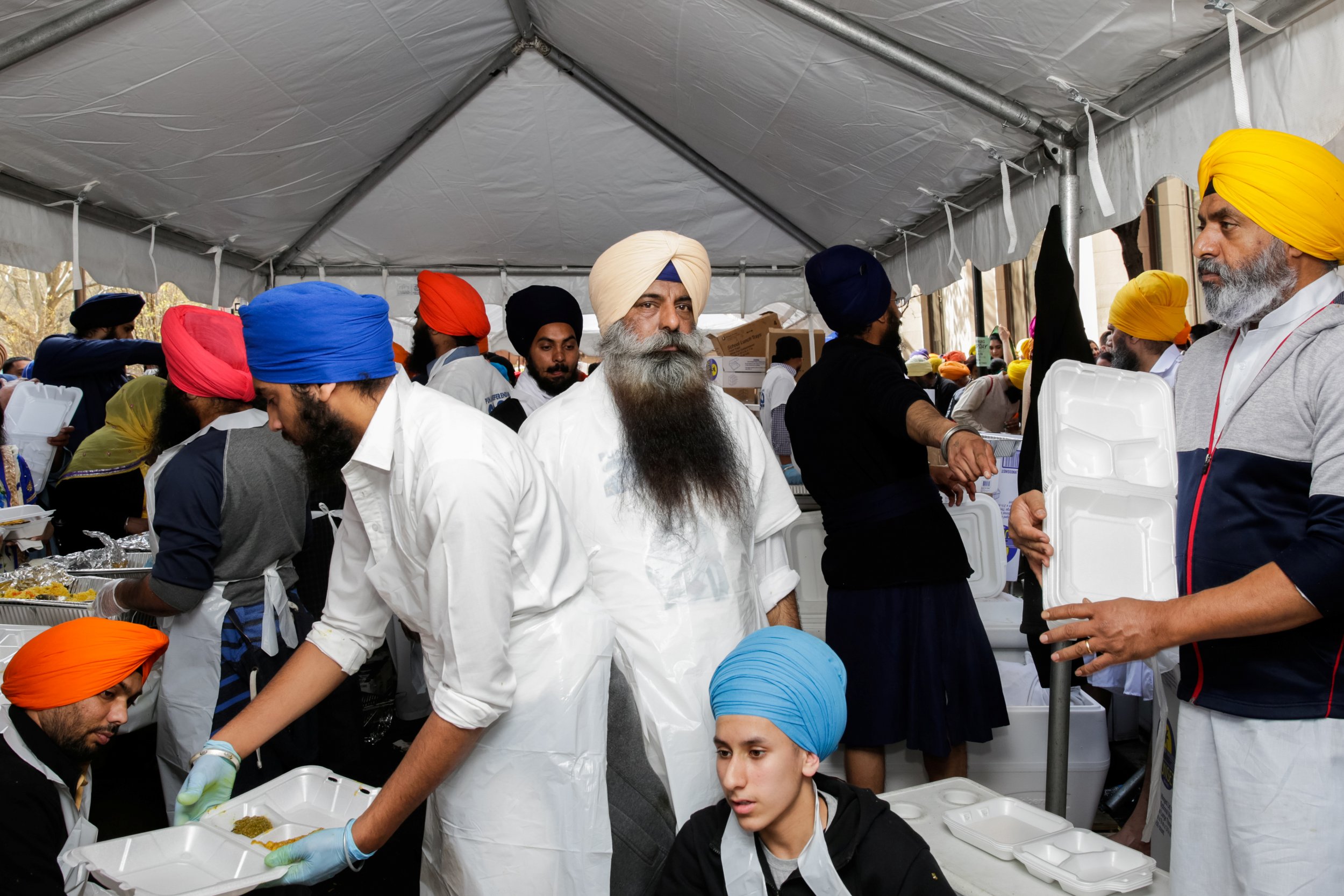 A Sikh deli owner was killed on Thursday in the third violent attack against a Sikh in three weeks.
Terlok Singh, who ran Park Deli in East Orange, New Jersey, was found in his store with a stab wound in his chest. Prosecutors are considering the killing a homicide but have not established a motive.
"We share our deepest condolences to Mr. Singh's family, friends and local community and we will provide updates when they become available," The Sikh Coalition wrote on Facebook.
Get your unlimited Newsweek trial >
Two separate attacks occurred in California within the last month. In one, two men kicked 71-year-old Sahib Singh Natt as he was walking near his house in Manteca. Natt hit his head when he was knocked to the ground and was later hospitalized.
The assault against Natt came days after two men attacked 50-year-old Surjit Malhi as he was putting up campaign flyers for a Republican running for re-election. Malhi, who is a citizen, said his assailants yelled that he should "go back to your country" and spray painted a white supremacist symbol on his truck. Police are investigating the incident as a hate crime.
"I'm American, 100 percent. This is my country. If you are a real American and you love America, you should not do that. That is not the American way," Malhi said. He also told an NBC affiliate that he thought his turban may have saved him from dying by protecting him from the blows of his attackers.
One of the suspected assailants, Tyrone McAllister, is the son of a California police chief.
Get your unlimited Newsweek trial >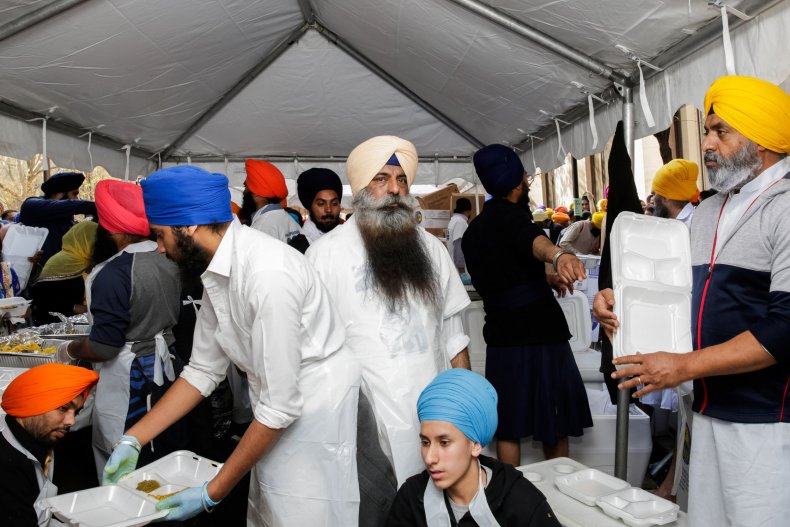 The Sikh Coalition said earlier this year that Sikhs living in the U.S.—who number between 200,000 and 500,000—experience an average of one hate crime per week.
FBI data show a pointed uptick in the number of hate crimes committed in 2015 and 2016, with 6,100 incidents reported in 2016. Hate crimes increased 12.5 percent in the country's 10 largest cities in 2017, according to a study from the Center for the Study of Hate and Extremism at California State University at San Bernardino.
"There are particular moments where hate increases depending on what's going on in our country. One of the sharpest moments was 9/11," Simran Jeet Singh, Senior Religion Fellow for the Sikh Coalition, told Newsweek. He also said the climate of hate was at its worst since the period directly after the September 11, 2001, terrorist attacks. Singh told Newsweek he has been subjected to abuse over decades while living in Texas, Boston, and New York City.
He added that a lack of public representation meant the attacks on minorities did not receive the attention they deserved, and that many people remained unaware of how prevalent abuse is.
"We don't as a society treat hate as serious unless it's violent. Our approach is typically reactive. By the time we take it seriously, somebody has already been violently attacked and the psyche of the community has been damaged," he said. "I think what we really need to be seeing from our leaders is more of a proactive approach."
Deli Owner Fatally Stabbed in Third Attack on Sikhs in Three Weeks | U.S.