Nearly a third of women who fled to Britain after facing sexual violence in their home countries say they were targeted once again while struggling to survive in the U.K., a new study has found.
Released on Tuesday, the study from Women for Refugee Women, a British-based organization supporting women asylum seekers and refugees, paints a stark picture of what life can be like for women seeking refuge in the U.K. after surviving sexual assault and harassment in their home countries.
Of 106 women interviewed by Women for Refugee Women, 32 said they were raped or sexually abused not only in their country of origin, but also again while "destitute in the U.K." At least 25 percent of those women who said they faced abuse in Britain said they were assaulted while sleeping on the streets.
While Priscilla Dudhia, a policy and research coordinator at Women for Refugee Women, told Newsweek the organization regularly assists women who have faced sexual violence in their home countries only to be "retraumatized" in the U.K., she still found the study's findings "shocking."
"We've been seeing an increasing number [of these cases] and we've heard stories of women who have already gone through such serious gender-based violence being retraumatized and subjected once more to sexual violence here," she said. Still, she added: "What the research was revealed was shocking and I was surprised by the extent of it."
Britain, she said, is a country "that's always reminding us of how long it's been a proud tradition of giving sanctuary." Yet, she said, women are constantly being let down by the U.K. government and forced to live in a cycle of violence and poverty on British soil.
Of the 106 women surveyed, 78 percent said they had fled "gender-based violence" in their country of origin, including physical abuse and sexual assault. A third said they had been raped by state authorities.
'I had no choice'
In the case of Evelyn, a woman who told the organization she been left destitute in Britain for six years after being trafficked from West Africa to the U.K., the dream of finding refuge in Britain quickly turned into a nightmare.
"I was trafficked to the U.K. by a man who kept me locked up and raped me," she told the organization. "When I managed to get away I claimed asylum, but the Home Office didn't believe what had happened to me."
"I had no accommodation or support for six years. It was so hard for me," Evelyn, whose last name has been withheld, told Women for Refugee Women.
Struggling to make ends meet, Evelyn told the organization that she had met a man who said he could stay with her. But, she said, "he forced me to have sex with him and abused me in other ways."
"I didn't want to be with him, but I had no choice," she said.
Eventually, Evelyn said, she became pregnant. "It was a difficult pregnancy and getting medical help was nearly impossible because I had no money to get anywhere. I felt so alone and scared of how I would look after my baby, when I had nothing at all," she described.
After struggling with destitution for years, Evelyn said, just last year, she finally started receiving social services support, with access to British resources giving her a new lifeline.
'Culture of disbelief'
"Sadly," Dudhia said, "cases like Evelyn's are all too common." And the phenomenon of women's stories of abuse in their home countries not being believed, she said, is also an "all too common" theme.
Among the women who shared their accounts with Women for Refugee Women, Dudhia said, "there was an overwhelming sense that...their stories of persecution had not been listened to that they hadn't been supported by the Home Office to share them... That they hadn't been believed."
While the policy and research coordinator said the "culture of disbelief" within Home Office "affects both men and women," women end up being the most "disadvantaged."
"Of course, while men also suffer from sexual violence and conflict, women are disproportionately affected," she said. So, when women's stories are not believed and their asylum claims are denied, they risk being further exposed to the same forms of violence they have fled.
"[The Home Office] really puts the high onus on the person seeking asylum to prove that they deserve refuge, imposing unrealistically high levels of credibility, consistency and coherence on their stories," Dudhia said, adding that there also appears to be "insufficient awareness amongst some Home Office decision-makers" about the realities of gender-based violence.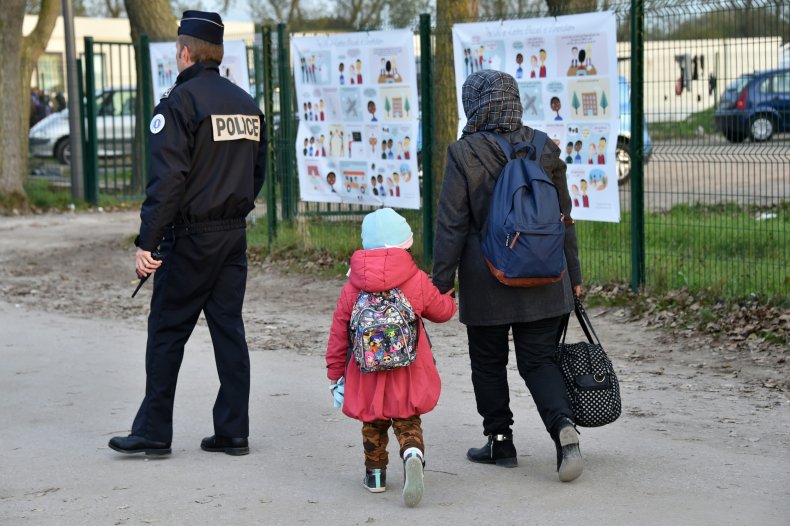 Despite the difficulties women asylum seekers face, "all of the women I spoke to said they want to stay in the U.K. because they fear they would be persecuted if forced to return [to their home countries,]" Dudhia said.
"They are staying here in the hopes that their stories will one day be believed," she said. But, in the fight to obtain asylum in Britain, women are regularly being "forced into destitution."
"They aren't able to move on their cases because they're fighting on a daily basis, wondering what they'll eat tonight, where they'll sleep tonight, wondering where they'll get period pads or be able to wash themselves," Dudhia said. Then, as a result of that desperation, women are often left with little choice but to enter into or remain in abusive relationships or situations.
"What's really important to emphasize here is that not only is enforced destitution pushing women into abusive relationships, but it is also keeping them locked in these relationships," she said.
With little support from the government, Dudhia said, women are being trapped in a "cycle of violence" and "being retraumatized."
Of those who said they were retraumatized in Britain, 95 percent said they felt depressed. A third said they had tried to kill themselves.
The British government, Dudhia said, has the opportunity to review the results of the study and take action. "Hopefully," she said, "we can only move forward from here."