Third-World Financing Comes to the U.S.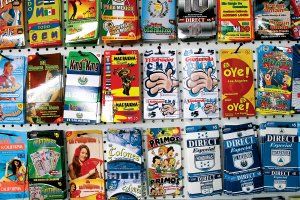 The list of companies lining up to sell shares to the public can tell you a lot about what trends are hot in the global economy. Some recent filings include First Wind Holdings (wind farms!), SinoTech Energy (China! Oil!), and Campus Crest Communities (fancy housing for rich college students!). Then there's NetSpend, which is seeking to raise $200 million.
NetSpend, based in Austin, Texas, is what you might call an inverted credit-card company. Its products are prepaid debit cards that can be loaded with cash by employers, or government agencies, or retailers—kind of like gift cards for everyday use. Its customers are the legions of the "unbanked," people who don't have bank accounts or credit cards, but who earn, receive, and spend money. Between 2005 and 2009, NetSpend's revenues rose fivefold and net income surged from $700,000 to $18.2 million. Last June NetSpend reported 2 million active cards and $8.8 billion in transactions conducted in the previous 12 months. NetSpend is following a larger rival, Green Dot, into the public markets. Green Dot has a relationship with Walmart—the giant retailer pays some of its employees by giving them loaded debit cards. In the second quarter, Green Dot says its business soared 77 percent from the year before.
Welcome to Prepaid Nation. These types of arrangements are typical of developing-world countries that lack financial infrastructure and a culture of credit. And while the hysterical claims that the U.S. is losing its First World status as a result of the recession are overblown, Americans have become more receptive to business models that might not have made sense in the credit-fueled haze of 2005 and 2006.
The debit-card industry isn't the only large sector that has glommed on to business models previously seen only in places like sub-Saharan Africa. TracFone Wireless—a unit of Mexico's América Móvil, the largest cell-phone company in this hemisphere—boasts 15 million prepaid subscribers in the U.S. In its most recent quarter, Sprint reported that profits from its U.S. prepaid wireless business doubled to $928 million from $469 million a year, while profits from its (traditional) postpaid business fell 7 percent. In the past year, Sprint has seen its prepaid customer rolls more than double, from 4.7 million to 11 million. "Last year was the year of prepaid voice," said Carrie MacGillivray, program manager at consulting firm IDC. "And this year we're seeing more interest in prepaid data services."
A few factors account for the surge in prepaid businesses. Lots of people who need and want phones in the U.S. don't have the desire to get locked into a multiyear contract, or the means to pass a credit check. In 2010 a bigger slice of the population falls into that category than did in 2007. The Federal Deposit Insurance Corporation says that about 60 million adult Americans are "underbanked"—i.e., lack full access to financial services. Only 16 percent of them use prepaid cards.
Some analysts may view the rise of prepaid as a sign of regress. After all, these are business models that have their origins in countries with low wages, unsophisticated financial markets, and poor living standards. Life is a lot easier when you don't have to pay cash—in advance—for the stuff you need to get through the day.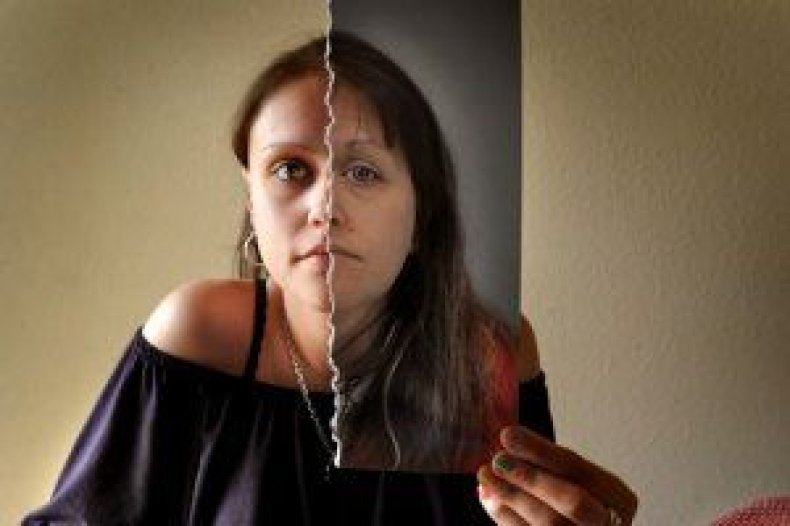 But I'd prefer to see the glass as half full. The swift rise of prepaid shows the capacity of U.S. businesses to adapt. Prepaid arrangements are generally geared toward bringing new people into systems. With prepaid mobile service, a college student may occasionally run out of minutes. But she'll never pay 19 percent interest on the monthly charge for a plan because she put it on a credit card. Meanwhile, Sprint doesn't have to worry about bad debt and unpaid bills.
In fact, it would be a good thing if more of us prepaid. Prepaid consumers are more likely to adopt an eat-what-you-need strategy rather than an all-you-can-eat one. (At Sprint in the most recent quarter, the average prepaid customer spent $28, about half what the postpaid customer spent.)
Prepaid is likely to grow for macroeconomic reasons, as well. In a world of high inflation, buying now and consuming later is a very bad idea. In a world of stable prices, the purchasing power of today's dollar might rise. Over the last 12 months, the consumer price index—the main gauge of inflation—has risen just 1.1 percent. Pay now, buy later.
Gross is economics editor for Yahoo Finance. He's the author of Dumb Money: How Our Greatest Financial Minds Bankrupted the Nation and Pop!: Why Bubbles Are Great For The Economy.