'This Baby Was Not My Brightest': Community Angered by Teacher's Post About Slain Girl
A teacher in Youngstown, Ohio, is facing backlash after posting a message on social media about a 10-year-old student who was killed by gunfire. The teacher's post said the child "was not my brightest."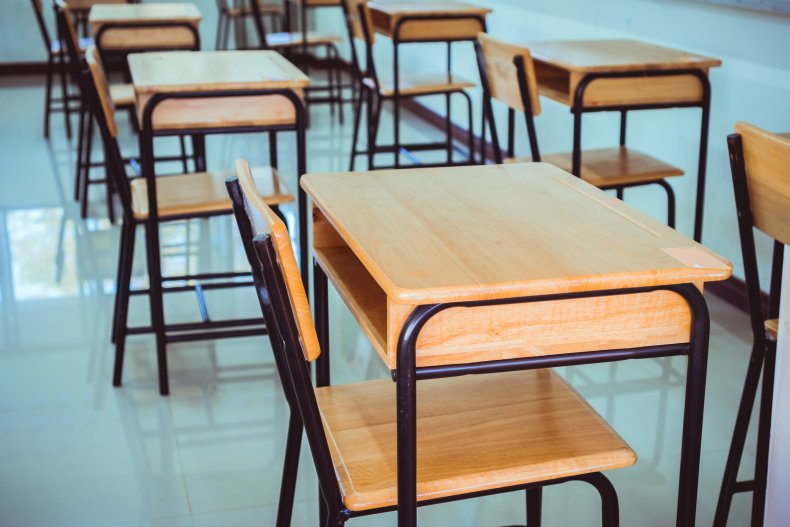 The student, Persayus Davis-May, was shot and killed inside a home early Wednesday morning. On Facebook, the teacher, who has not been identified, wrote about the girl's death and indicated she was a former student.
The teacher's message read: "I am so angry and sad at the same time. This baby was not my brightest, but she was our caregiver and protector. She struggled with all academics but could count money like it was her job."
Davis-May's godmother, Tayana Smith, spoke out against the teacher's statement. In an interview with Youngstown's NBC-affiliated station WKBN-TV, Smith said, "I'm not sure what her angle was, or what her objective was of posting something like that."
"Posting that she's praying or asking the community to pray for us, we appreciate that. But then she led into how she fell asleep in class and she wasn't a bright student," Smith added. "That was just very disheartening, especially at a time when we are still grieving the loss."
Police are still searching for a suspect in the shooting that killed Davis-May. She was shot when gunfire broke out just before 2:30 a.m. Wednesday. The young girl was reportedly inside a home at the time, while three adults were outside. Those three adults—two men and one woman—were wounded by gunfire.
Police had just responded minutes before to the scene of another shooting death. A pickup truck was found nearby crashed into a telephone pole, and its driver was pronounced dead on the scene. The passenger of that vehicle had also been shot, though his injuries were said to be non-life-threatening.
Youngstown Police Chief Carl Davis said during a Wednesday press conference the shootings could be connected and that the men in the truck could have exchanged gunfire with the individuals outside the home where Davis-May was shot.
The comments regarding Davis-May from the teacher were shared on Facebook, where members of the community expressed outrage. Youngstown City Schools acknowledged the insensitivity of the teacher's message but said the social media post would not result in disciplinary action. However, Board of Education President Ronald Shadd said school employees are discouraged from such behavior.
In a statement Thursday night obtained by WKBN, Shadd wrote: "In response to comments of Persayus Davis-May's death by a Youngstown City School District employee on social media, as your Board of Education President, I regret that the pain many are feeling was compounded by comments of an insensitive nature."
"Although the Board currently has no authority to manage the District or to judge personnel conduct, as a board member I expect personnel of the District to maintain high standards and always conduct themselves professionally for the benefit of our students," Shadd's statement continued. "I believe the Board would concur with me that action should be taken to conduct sensitivity and diversity, equity and inclusion training for all staff and faculty."
He concluded by stating, "It is evident that our Academic Improvement Plan must not only address student performance but culture and climate for our students, family and employees. Now is the time for Youngstown to stand in solidarity with Youngstown's Stop the Violence movement."
Newsweek contacted Shadd for further comment and the Youngstown Police Department for updates regarding the shooting but did not hear back in time for publication.