This 'Big Brother' Showmance May Already Be Over, While One Houseguest Is Still In The Game
One Big Brother showmance may already be falling through, a series of tweets has implied. Bella Wang, who was evicted from the Big Brother house in the fifth week of the show, took to Twitter on Tuesday to show her distaste for Nick Maccarone's behavior after she left.
Maccarone and Wang struck up a relationship inside the house, but since Wang was evicted, Maccarone has been seen cuddling and cozying up with houseguest Analyse Talavera. Wang isn't happy about it and took the conversation so far on Twitter, it appears their relationship may be over, in her mind. Of course, there's no way for Wang to communicate with Maccarone until he's out of the house. He's also made it far enough in the show that if evicted, he'll head to the jury house. That means they won't be able to chat about the apparent fallout until after Big Brother ends.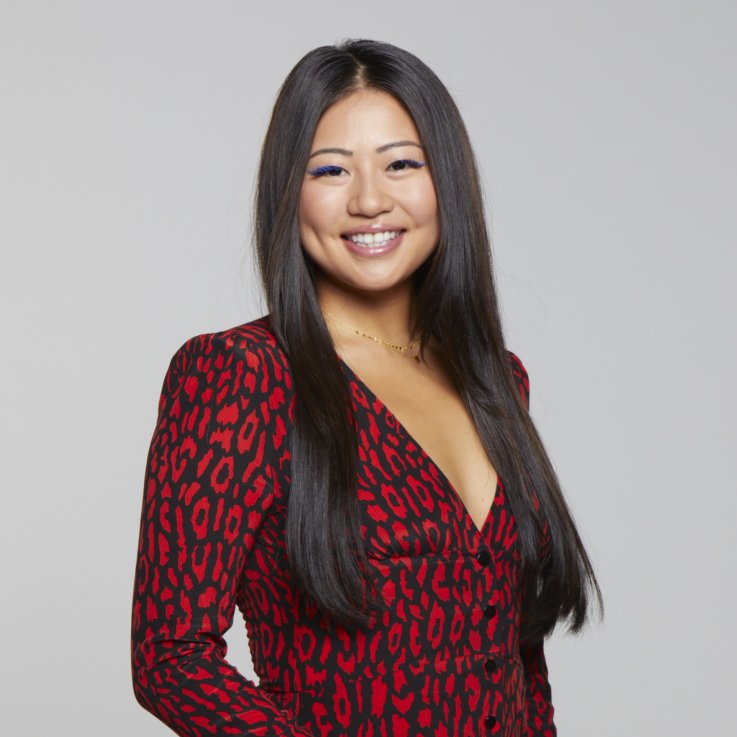 Wang expressed the trust between the two is gone and said she doesn't want to feel "second best" in a tweet on Tuesday. "I understand firsthand how being in the BB house can cause houseguests to feel extremely close to each other. Unfortunately, at this time, I can no longer support Nick and his actions. NO ONE deserves to feel second in a relationship," she wrote and posted a night-vision photo of Maccarone and Talavera.
The evicted houseguest continued with other photos of the two cuddled up, as well as shared a series of quotes from the two on live feeds, shared by Big Brother spoiler twitter accounts.
One of the quoted conversations showed Maccarone saying Wang wouldn't care about his coziness with Talavera because they're "all friends." Wang had a different opinion. She didn't comment on the conversation past quote tweeting it with a "mind-blown" emoji.
She continued to share her opinion on the physical friendship on Twitter Wednesday morning, stating it's "hard to watch."
Wang also said she's open to discussing the drama with Maccarone outside of the house.
After she was first evicted from the house, Wang discussed her relationship with Maccaron in a conversation with Entertainment Weekly. "I really, really, really, really didn't want to get in a showmance at all," she explained. "But Nick is a really great person and I love him so much...I definitely can't wait to see him when he's done with the show."
This 'Big Brother' Showmance May Already Be Over, While One Houseguest Is Still In The Game | Culture