This Charity Wants You to Become an 'Emotional Support Human,' Provides Training to Create Safe Spaces
A Maryland-based philanthropy group is encouraging people to become "emotional support humans" in order to help friends and family with mental health conditions.
A play on "emotional support dogs," Horizon Foundation coined the phrase, in part, to be funny. Interested parties who visit the website, supporthuman.org, are greeted by lighthearted cartoons and instructions for getting started, as well as a handy definition for the concept.
"Emotional Support Human: noun," the site description reads. "An individual of the human (homo sapien) species who is committed to helping other people dealing with emotional and mental health challenges... formal training is not required."
It's also supposed to reduce the sense of hesitation some feel when their loved ones struggle with depression or anxiety. Instead of holding back for fear of saying the wrong things, confused but well-intentioned allies can support people during hard times⁠—if only with a little training, according to Horizon's Chief Executive Officer Nikki Highsmith, who penned a letter to Health Affairs about the program.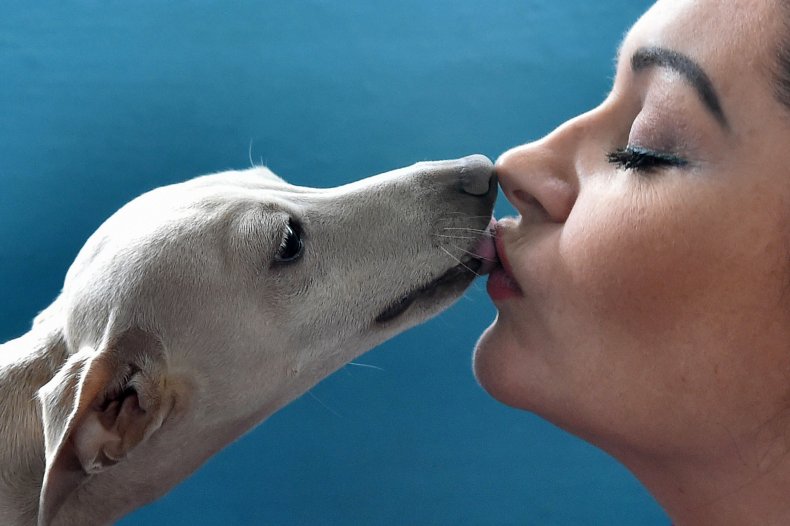 Between digital advertisements, Facebook and Instagram posts and features in local publications, Horizon said its "support human" materials have been viewed more than 4 million times. Meanwhile, the charity is funding thirty-eight PTAs, faith groups and other community-based organizations to help promote the messaging, according to Highsmith.
Some may find the advice in the package—"The only guaranteed way to let them know you care is to tell them"—a little intuitive. But certain sections outline protocols in more detail, like how to use "feeling words," create a "safe space," and let the person in question "set the pace" for the talk.
Tips include asking people how their therapy is going, in cases where they've already disclosed that they attend. The site also encourages Support Humans to use "exploratory" questions that encourage details, as opposed to drilling folks with back-to-back questions. Such talks shouldn't be initiated while either party is looking at their phone or heading out the door, according to Horizon. Until they're feeling better, Emotional Support Humans can also offer help with everyday tasks like groceries or taking pets for walks.
Introverts may appreciate this tip in particular. "Even if they don't always feel up to coming, include them in your plans and give them the opportunity to join in," reads a section of the Horizon website.
A few Twitter users appear to be on board with the pledge.
"I am committed to being an #emotionalsupporthuman," wrote Lisa Carlson, president-elect of the American Public Health Association. "Mental health is public health," the post continued.