This CNN Reporter Told Off Meddling Raccoons While Filming a Segment—and There's Footage
This behind-the-scenes news segment is giving us major Pawnee vibes.
While CNN reporter Joe Johns was trying to film a segment outside the White House recently, raccoons showed up on the lawn. Johns leapt into action to frighten the critters, and there's footage of him doing his best to scare them off.
Fellow CNN reporter Donie O'Sullivan shared footage of the incident on Twitter, where it's garnered more than 900,000 views. "Oh my god. @joejohnscnn telling a raccoon to get lost is giving me life," he captioned the video.
"Get!" Johns yells, before tossing a large object in the direction of the off-screen raccoons to frighten them away. He then screams and regains his composure, continuing to report about President Donald Trump's schedule.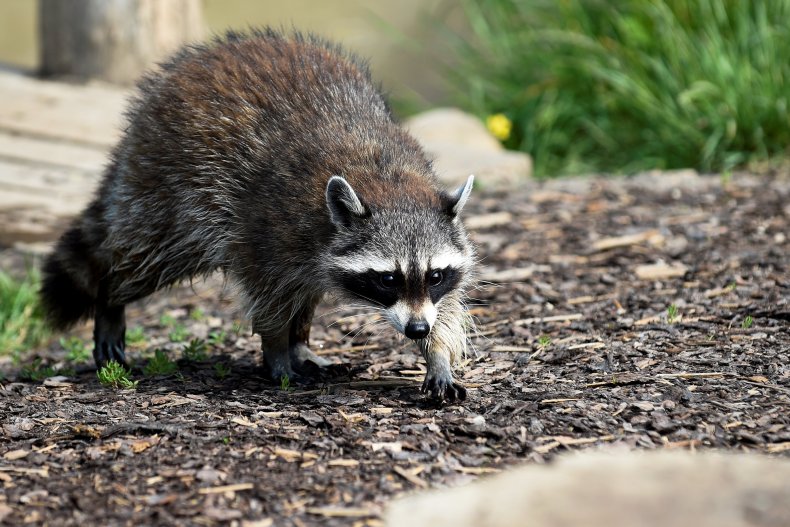 The clip cuts to another moment when the raccoons show up again offscreen. Johns exclaims, "Friggin' raccoons man! Again! God, it's the second time." He then unclips his microphone from his tie and walks away from the camera.
"Raccoons, stand back," he says. "It always comes around right around when I'm gonna go on TV."
Folks on Twitter have likened the raccoon incident to the sort of thing that would happen in Parks and Recreations' fictional Indiana town of Pawnee, known for its raccoon infestations. "We've gone full Parks and Recreation," one user said. Others pondered where Amy Poehler's Leslie Knope was.
"So glad to see that our White House has gone full Pawnee. Where's Leslie Knope when we need her?"
Some people online were just happy to get some levity out of the news. "Thanks for including raccoons in the news cycle. Please continue to do so," one user wrote. "OMG this made my day!!" another said. "The best news from the White House all week," a third noted.
Others noted that the raccoon invasion was on-brand for the unpredictable year that is 2020. "Like I said, raccoon invasion at the White House this morning is very 2020," one user wrote.
Another asked if anyone had rabid raccoons on their 2020 Bingo card.
One user praised Johns as the "hero we deserve."
After all the commotion, Johns clarified that no raccoons were harmed in the making of the segment.
"So it's the 2d time in two weeks a raccoon has shown up shortly after the @NewDay open," the veteran reporter tweeted on Wednesday morning. "I think they're attracted to the lights. No animals were harmed. I threw something to scare it off. #CrazyOuttakes"