This Couple Visited All Sixty-One National Parks in Seven Months
Burned out, this couple hit the road on an epic road trip from Florida to the West Coast to Alaska and everything in between.
I wanted a change of pace, a break from routine. The past few years found me working long hours at my marketing job while my husband, Steven, put in equally full days as a physics tutor. The weekends were spent photographing weddings, portraits, and events in North-Central Florida and the Tampa Bay area. While we were able to save some money we were both burned out from the constant grind.
We felt the need for both renewal and adventure, vacation experiences that at first glance seem a little at odds with one another. How do you find solace in an ever-changing environment? How can you max out on fun without maxing out your psyche?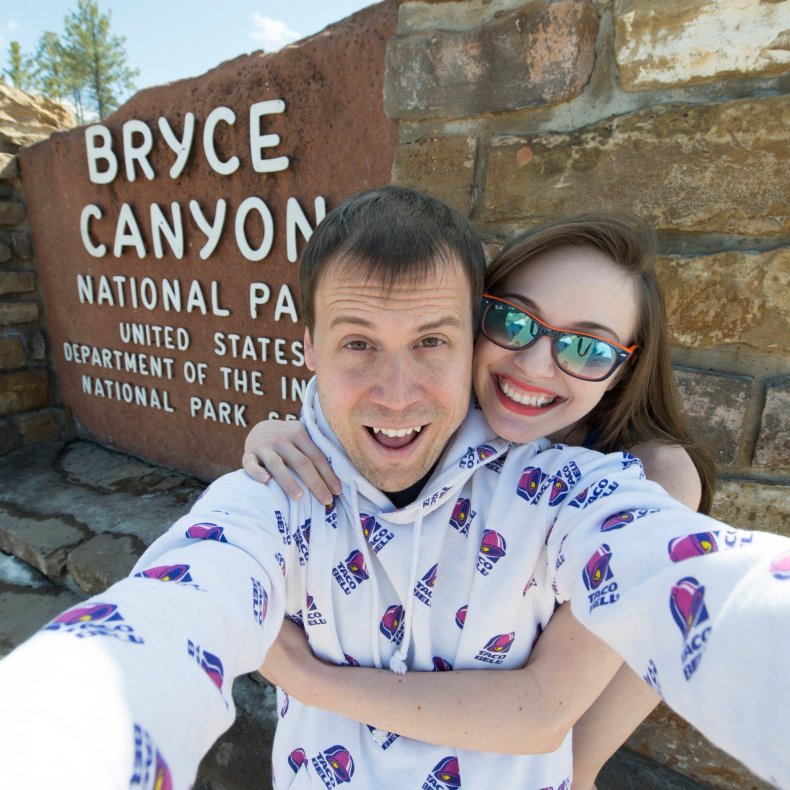 For me, the balance wasn't so obvious when, in January, I set out with Steven on a seven-month, cross-country road trip to visit all 61 National Parks in the United States.
Of course Steven, a type B if you've ever met one, was ready to dive headlong into the unknown. And I, someone who enjoys more planned fun, had to adapt. Not for him, but because the journey we were on demanded it.
I was surprised at how easily I was able to downshift into a new mode of operation, a more relaxed version of myself who wasn't worried where we'd park and sleep each night. The fact that we both became so accustomed to sleeping in the back of a cargo van is another testament to the changes we experienced on this journey. The van was our main mode of transportation and, with a full-size bed in the back, it also provided us with a bit of comfort that made the trip very sustainable. At first, every sound outside was foreign, and we both took longer to fall -- and stay -- asleep. But, after a couple of weeks into van life, we let the sounds fade into a white noise lullaby.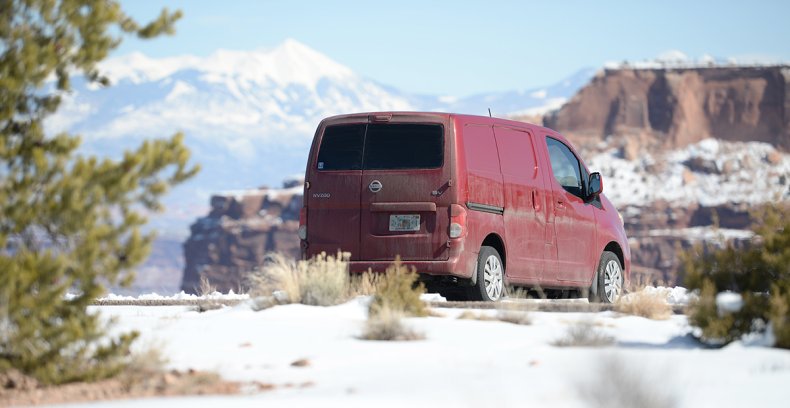 Over the course of our seven-month trip, several interruptions changed our route from Florida to the West Coast to Alaska and back. For one, we started in January during the government shutdown. The route I had planned for the first 10 parks included a stop at Carlsbad Caverns, which at the time was inaccessible due to the shutdown. We had to double back later on once it reopened, a detour that probably cost us 20 hours of drive time.
Another time, I got laryngitis and lost my voice right as we were heading to the Virgin Islands National Park. I had booked all of our travel -- plane tickets, rental car, accommodations on the island -- in my name, and Steven now had to lean in to hear my whispers and speak for me every step of the way.
While we've done photography professionally for years, this trip really helped us grow in our craft. From rapidly trying to capture dolphins on the way to Channel Islands National Park to lining up panoramic shots in Canyonlands, this trip was a photographer's dream. I never was one for venturing out into complete darkness to photograph nightscapes, but the views of the Milky Way we managed to capture were well worth it.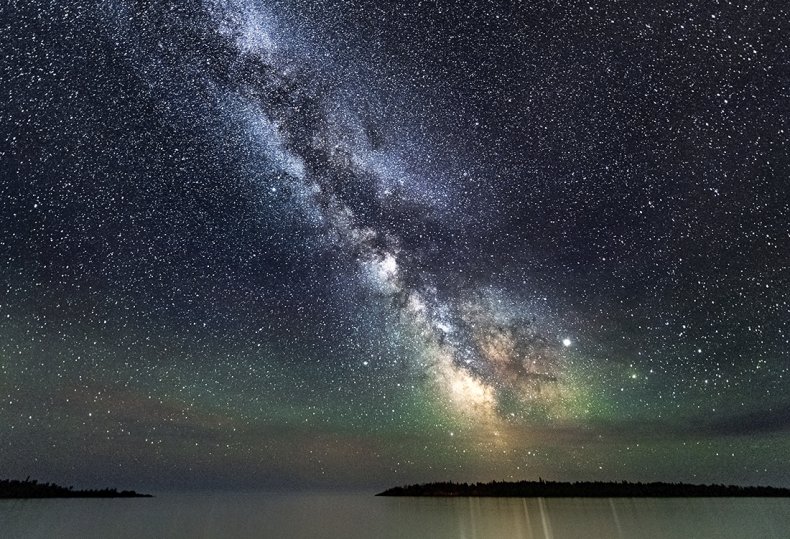 One of our big goals on this trip was to come away from each park with one spectacular image, something that pushed us both to become better artists in the process. That shared goal placed us on the same team: It brought us together, gave us more to talk about, and encouraged us to motivate each other along the way.
As we moved through the country, we learned about what made each park unique and why the land was being protected beyond just preserving the breathtaking sights. Some parks have historical relevance, others are geared toward conservation, and there are many that have space carved out for fun activities like sledding and biking. We made a feeble attempt to rank all 61 parks from our favorite to least favorite -- a task that proved impossible to get quite right. Nevertheless, some of our favorites were:
Death Valley
Yellowstone
American Samoa
Yosemite
Hawai'i Volcanoes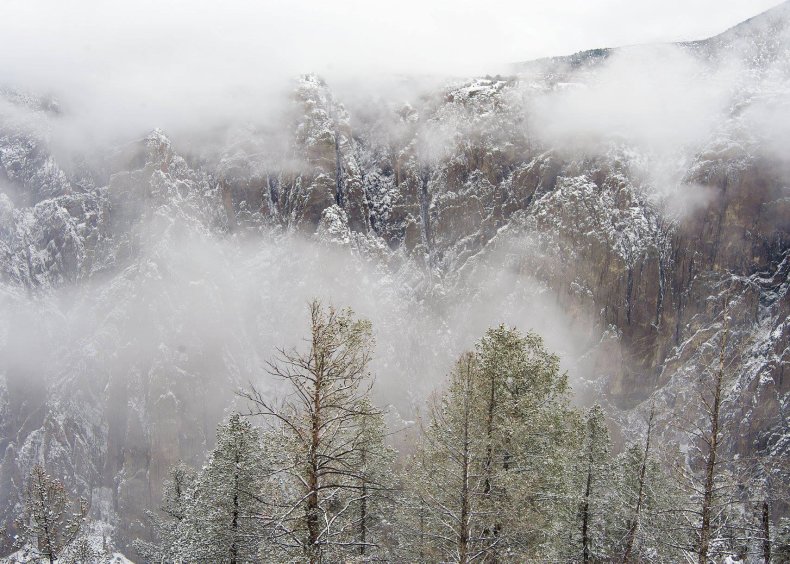 By this point, you're probably wondering how we paid for all of this, or maybe you're assuming we come from wealthy backgrounds. The truth is, we actually managed this entire adventure on a middle-class budget, without winning the lottery or anything. One of our more recent goals has been to share exactly how we make longer-term travel work financially and to show other people how they might be able to do it too. On our blog, Trip Of A Lifestyle, we go into detail about the costs of this trip, how we paid for it, and how we ended up coming home with more money than we set out with.
There are three main ways we designed this trip to be financially feasible: First, we saved hard for a long time beforehand, giving ourselves a cushion of cash that allowed us to feel comfortable stepping away from full-time work. Second, we saved as much as $15,000 in lodging costs by sleeping in our van rather than hotels along the way. Third, we set up multiple streams of income to keep us from needing to dip into our savings at all.
Steven did part-time remote work about 10 hours per week for his employer from the road. I quit my job, but I ended up finding a freelance marketing gig about halfway through the trip. We also continued our photography business, setting up photoshoots on the road and an online shop to sell our landscapes. And, rather than letting our condo back home sit idle, we turned it into a significant source of income by renting it out while we were away.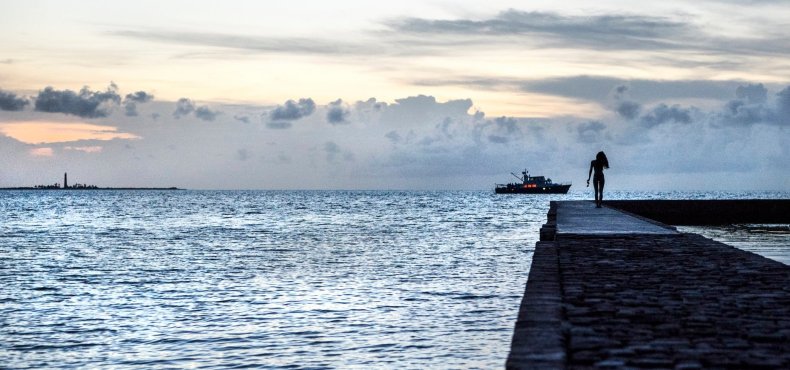 While most of our trip was conquered by way of driving, there were a handful of parks that required additional travel, specifically lots of flying, that added much more to the overall cost: Virgin Islands National Park on the island of St. John, the two parks in the state of Hawai'i, and the National Park of American Samoa (which is 2,500 miles farther than Hawaii). On top of that, five of the eight parks in Alaska are not on the road system at all, so we had to individually charter bush planes to reach these remote wilderness areas.
Many of these parks made it onto our top 10 list, so we wouldn't necessarily urge anyone to skip them, but the trip would have been 41 percent cheaper had we only visited the parks in the contiguous 48 states. And the experience would have still been a wild ride worth every penny. Even if you don't plan to complete the whole set, we hope you get a chance to lose and find yourself in our nation's parkland.