This Dancing Snake Is TikTok's Latest Star and Proof Reptiles Aren't All Scary
Here at Newsweek, we love a good scare. Many times, those stories involve snakes, the oft-maligned reptile that slithers through some of our worst dreams. TikTok has redeemed the animal's reputation today, though, with the most adorable video of a slithering little guy who's got a song in his heart.
The video was posted by user @harry_jordan8 with TikTok's favorite song: "Break My Stride" by Matthew Wilder. While we're all inclined to bop along to the tune, which has contributed to many a TikTok trend in the past few months, one tiny reptile had an unlikely urge to dance, too.
All right, we know the snake wasn't really jamming to Wilder. It was edited later. But still, it doesn't take away from the fact that this snake looks whimsical and excited as he takes his time boogying across a road.
Instead of slithering with his whole body, the snake is seen pulsating his muscles just near his head. It gives the illusion that he's dancing, and it matches perfectly with the beat. "Me: The scariest animal is a snake," the video caption reads. Then, viewers are completely mesmerized by the animal's great moves.
He's certainly not going to win a race at the speed he decides to boogie, but we'll give him an award for wholesome content any day.
The superstar snake gained nearly 482,000 likes on TikTok by the time of this article's publication. People in the comments couldn't help but admit that there's nothing terrifying about this snake. In a time of turmoil, it's the least terrifying thing we've seen all day.
"Aw what an adorable death noodle," wrote NASCAR driver @ryanvargas_23.
Some users expressed concern for the snake's health, as they've apparently never seen a snake slither in such an unusual way. One woman claimed to be a reptile keeper, though, and put concerns to rest. "The snake is not hurt or have a broken back," @nitnat6245 wrote. "Is just moving in a concordion movement instead of serpentine."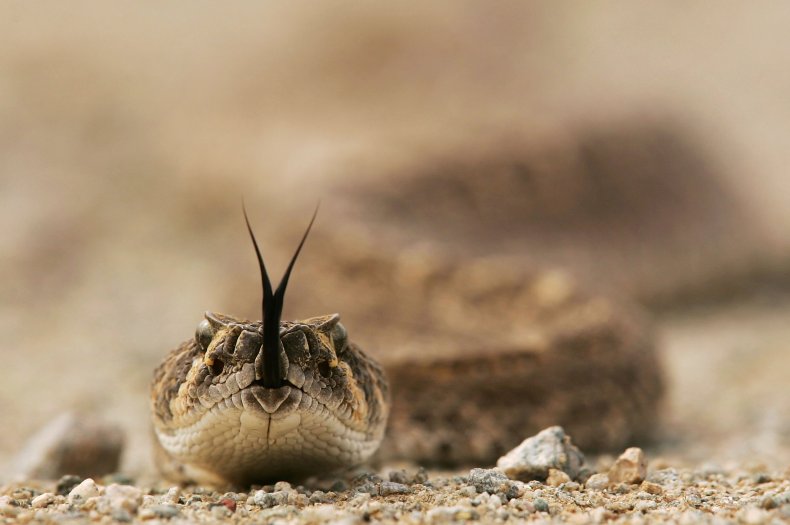 While this snake is certainly entertaining and undeniably adorable, it's not the only such star on the video app. While there are snakes on every social media platform that serve as sources for scares, TikTok has an entire community of kind, non-threatening snakes to make you love the creatures a bit more.
So, if you're on a snake kick now, like we are, it's time to dip your toes into the cutest snakes on the web. Don't know where to start? Below, there's a video of a pet snake slithering around its human while wearing a knit hat. It just doesn't get much cuter.