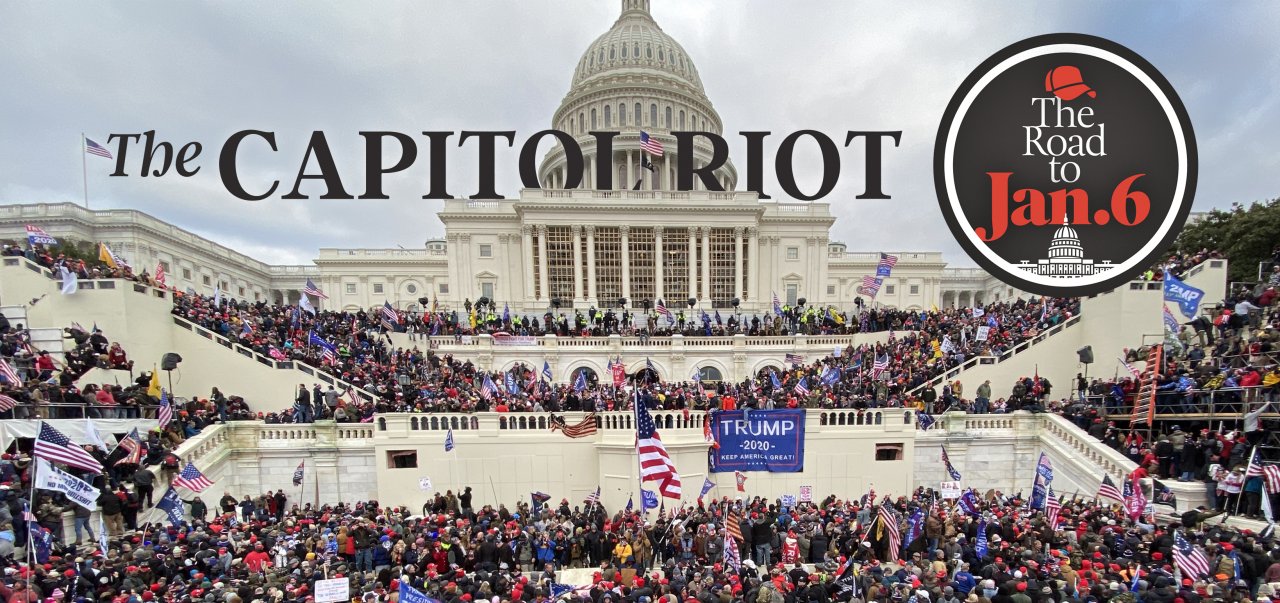 Donald Trump Supporters Targeted the Capitol: 'Bring Guns. It's Now or Never'
In this daily series, Newsweek explores the steps that led to the January 6 Capitol Riot.
The U.S. Capitol Police intelligence division issued a seven-page report on December 21 containing the first specifics regarding a threat to the Capitol building itself. It was an alarming forecast, surveying social media postings about the upcoming protest, a build-up, one might think, for extraordinary measures in the face of threats of violence and taking over the Capitol building.
"Investigative Research and Analysis Report" (21-TD-159) highlighted a posting on the now-defunct blog thedonald.win which referenced tunnels on Capitol grounds used by Members of Congress (and particularly important for continuity of government evacuations). The report attached an underground map of the Capitol campus that was posted onllne. "There are tunnels connected to the Capitol Building! Legislators use them to avoid press, among other things! Take note," the blog posted.
The intelligence report then went to flag "several comments promote confronting members of Congress and carrying firearms during the protest." The report contained approximately 30 screen shots of comments on the thedonald.win website, including:
"Bring guns. It's now or never."
"Surround every building with a tunnel entrance/exit. They better dig a tunnel all the way to China if they want to escape."
"Exactly, forget the tunnels. Get into Capitol Building, stand outside congress. Be in the room next to them. They wont [sic] have time [to] run if they play dumb."
"Deploy [sic] Capitol Police to restrict [their] movement. Anyone going armed needs to be mentally prepared to draw down on LEOs. Let them shoot first, but make sure they know what happens if they do."
"If they don't show up, we enter the Capitol as the Third Continental Congress and certify the Trump Electors."
"If a million patriots who [sic, show] up bristling with AR's [AR-15 rifles], just how brave do you think they'll be when it comes to enforcing their unconstitutional laws? Don't cuck out. This is do or die.
"Bring your guns."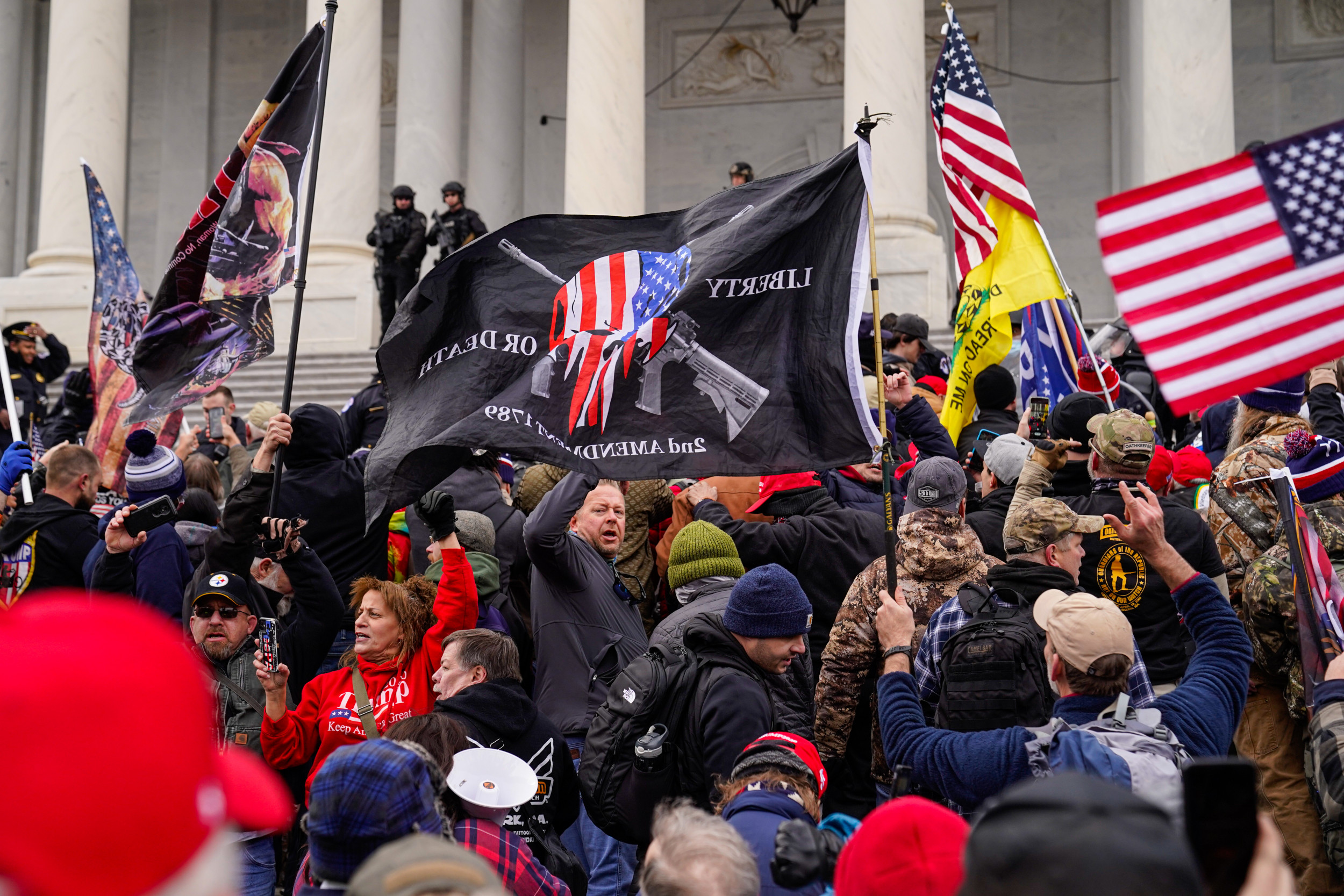 The December 21 Report listed a variety of "Patriot Organizations" that were expected to show up on January 6, including the Proud Boys and Oath Keepers. It also said that "secure communications" were likely to be used by protestors, and well as the use of Signal and Wickr.
Though U.S. Capitol Police preparations began with Donald Trump's December 19 announcement, the report seemed to have no impact. The intelligence division continued to work on updating its Special Assessment, given that "[s]ocial media ha[d] exploded . . . with information about January 6th events," according to the Senate investigation of failures on January 6.
The investigation concluded that the Capitol Police received "significant information about the rising likelihood of violence ...."
The Metropolitan Police Department (MPD) also sent out an email on December 21 to its local, state, and federal law enforcement partners, including the U.S. Capitol Police. "This is the big one! Donald Trump is calling for this March himself," MPD said. The Department said that whatever would unfold on January 6 would be "similar to the November 14th and December 12th events," noting that permit applications had already been submitted.
With January 6 now looming, an amended permit application was submitted to the National Park Service. The responsible government official, Marisa Richardson, wrote an email about the amended application to others in the Park Service hierarchy. "The new date for the demonstration is now January 5-7 with the event date of January 6. She [the organizer, will not conduct a demonstration from January 23-25. The change is a result of President Trump tweeting and it's the day Congress counts the electoral college votes. ... [organizer Cindy Chafian] estimates an attendance of 15,000." The venue hadn't yet been determined. Richardson says that the application's preferred location is Freedom Plaza or the Lincoln Memorial.
That day, MPD police chiefs briefed District of Columbia Mayor Muriel Bowser for the first time, telling her that the department was beginning to craft a security plan for January 6th, cooperating with the federal authorities and in talks with the military.
The D.C. National Guard had already begun planning its presence at the upcoming Inauguration, scheduled for January 20. That event, a regular ritual for police and Guard organizations, begins its contingency planning some six months prior. For Joe Biden's Inauguration, approximately 30 states had already pledged to send about 4,000 Guard members. But no action had yet been taken regarding January 6.
Arieh Kovler, a political analyst, tweeted on December 21: "On January 6, armed Trumpist militias will be rallying in DC, at Trump's orders. It's highly likely that they'll try to storm the Capitol after it certifies Joe Biden's win. I don't think this has sunk in yet."
In his epic thread, Kovler said: "To be clear here, I don't think the 3%ers, Proud Boys, Oathkeepers or boogaloo types are going to seize the Capitol. But some of them are going try. And people will die."