'This Is a Disgrace': Kirstie Alley Minces No Words About Academy's New Diversity Guidelines
Kirstie Alley is not a fan of the new Oscars guidelines. On Tuesday, the Academy of Motion Pictures Arts & Sciences released new diversity and inclusion requirements for films hoping to qualify for Best Picture, as reported by Deadline. These requirements are set to take full effect in 2024, and demand that more people from underrepresented populations be part of the industry on- and off-screen.
Alley did not hold back when sharing her opinion on the new mandates from the Academy. "This is a disgrace to artists everywhere," the actress wrote in a now-deleted tweet. "Can you imagine telling Picasso what had to be in his f**king paintings. You people have lost your minds. Control artists, control individual thought .. OSCAR ORWELL.
"I've been in the motion picture Academy for 40 years," Alley added. "The Academy celebrates freedom of UNBRIDLED artistry expressed through movies. The new RULES to qualify for 'best picture' are dictatorial .. anti-artist..Hollywood you're swinging so far left you're bumping into your own a**."
Alley added that diversity and inclusion "should be taught, taught so well and so naturally and genuinely that it becomes second nature to our children."
On Wednesday, Alley backpedalled on her earlier comments, admitting that she deleted her previous tweet and wanted to clarify what she meant. "I deleted my first tweet about the new rules for best movie OSCARS because I feel it was a poor analogy & misrepresented my viewpoint," she wrote.
"I am 100% behind diversity inclusion & tolerance. I'm opposed to MANDATED ARBITRARY percentages relating to hiring human beings in any business."
In an emailed statement to Newsweek, Allen elaborated on what she felt the solution would be regarding diversity and inclusion in Hollywood. "The real solution is for studios to GREENLIGHT more movies & TV shows telling the diverse stories of minority people. There are thousands after all," she said, via her publicist.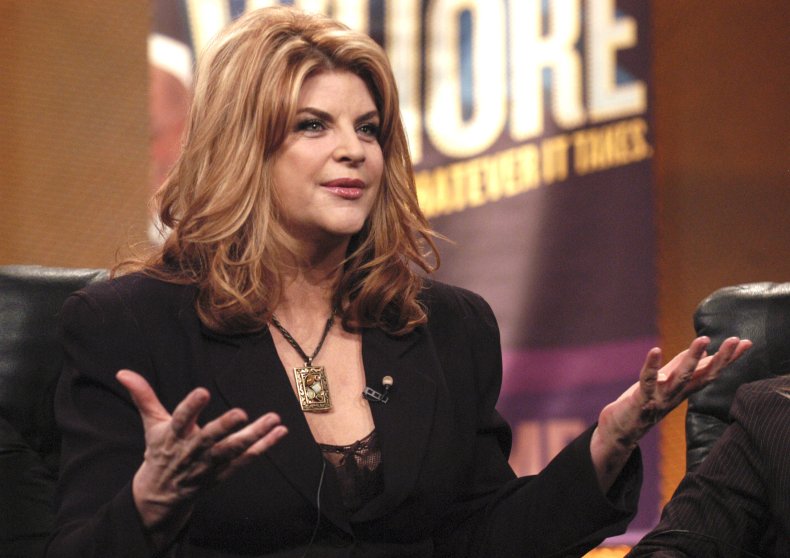 According to these new guidelines, in order for a film to be eligible for the Best Picture award in 2022 and 2023, productions must complete a confidential Academy Inclusion Standards form. Meeting these qualifications will not yet be a concrete requirement, however, until 2024.
As of 2024, certain criteria must be met in two of the following areas: on-screen representation, themes, and narratives; creative leadership and project team; industry access and opportunities; and audience development.
For on-screen representation, themes and narratives, films must include actors from and storylines featuring underrepresented groups, such as women, the LGBTQ+ community, racial or ethnic groups, or people with cognitive or physical disabilities, or who are deaf or hard of hearing.
When it comes to the creative leadership and project teams, they must include diverse team members working as department heads, crew members, and in other key roles.
As for the industry access and opportunities category, that refers to films offering paid apprenticeships and internship opportunities, along with training opportunities for skills development, to people belonging to underrepresented groups.
Finally, audience development refers to representation in the marketing, publicity and distribution teams.
These standards are designed to "encourage equitable representation on and off screen in order to better reflect the diversity of the movie-going audience," according to a press release shared by the Academy.
"The aperture must widen to reflect our diverse global population in both the creation of motion pictures and in the audiences who connect with them," David Rubin, Academy President, and Dawn Hudson, Academy CEO said via Deadline. "The Academy is committed to playing a vital role in helping make this a reality. We believe these inclusion standards will be a catalyst for long-lasting, essential change in our industry."
The 93rd Academy Awards are slated (for now) to take place on April 25, 2021, at the Dolby Theatre in Hollywood.
Updated 9/09/2020, 4:50 p.m. ET: This article has been updated to include the emailed statement from Kirstie Alley's publicist.