There is something remarkable underway in America. Far from the toxicity of our national politics, Americans of all stripes are raising their hands and asking how they can help people who are forced to flee their homes in search of safety, whether it be our Afghan allies or Ukrainians escaping the Russian invasion. The twin crises of Afghanistan and Ukraine came after 5 years of shrinking government systems for welcoming vulnerable newcomers, and posed an open question of how America would step up to help refugees rebuild their lives in the U.S.
For the first time in over four decades, we asked: What happens when we reimagine refugee resettlement as a community practice rather than a government process?
Well, now we know. One month after the administration announced the Uniting for Ukraine program—which allows everyday Americans to sponsor Ukrainians in need of safety to come to the United States—Americans signed up to sponsor more refugees than the whole of the U.S. government admitted in the last three fiscal years combined. Americans are welcomers, with a capacity and a willingness that is far ahead of usual government practice.
Uniting for Ukraine built on innovations the U.S. government introduced to help support Afghan newcomers evacuated after the fall of Kabul in August 2021. In the midst of the national challenge of resettling nearly 80,000 evacuees on a government system that had in the previous year resettled just 11,840 refugees, the U.S. government established a formal partnership with the private sector and Welcome.US launched to help mobilize Americans and American institutions to support with the resettlement of Afghan evacuees. Opportunities now exist for a broader range of civic and service organizations to participate in directly resettling Afghan newcomers, including a Sponsor Circles program where five or more Americans can privately sponsor Afghan newcomers. And now, through a newly launched online platform called Welcome Connect, Americans interested in being sponsors and Ukrainians seeking refuge in the United States can find each other, connect, and apply for sponsorship.
And everywhere, Americans answered the call. The CEOs of nearly 40 of America's most iconic companies formed a Welcome.US CEO Council that has provided over $270 million in goods, services, and other resources to support newcomers; civic organizations—as diverse as Lions Clubs International, Samaritan's Purse, Islamic Relief USA, Returned Peace Corps Volunteers, veteran-led Team Rubicon, and refugee-led Viets for Afghans—mobilized their members to help, alongside hundreds of Afghan and Ukrainian American organizations.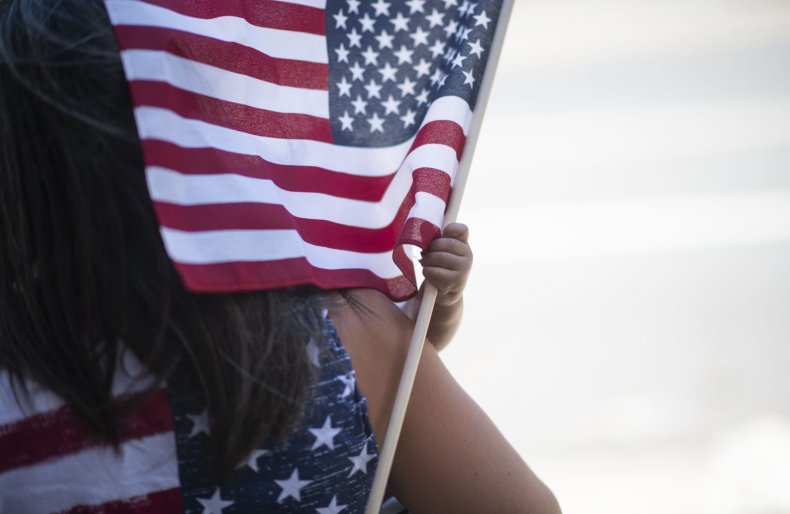 Every part of America is doing this work, yet there are still many thousands of families who need initial resettlement and ongoing support. For decades, the U.S. refugee resettlement architecture made it more difficult for everyday Americans to participate. It kept newcomers shrouded in bureaucracy and distinctly separate from the communities who can help them thrive. By breaking down that barrier, we can help close the gap between the American Dream—the idea that we are a nation where anyone can thrive, free from persecution because they sought freedom, equal opportunity, and self-determination—and the reality that our constrained government systems and politics keep it a dream for so many.
It is overwhelmingly clear that the American people have a far greater willingness and capacity to welcome newcomers than government systems alone. If we challenge the idea of what it means to offer refuge in America—and who has the opportunity to do so—this new model can vastly modernize and expand our system of welcoming. We've already broadened the aperture of what it means to welcome people—and who is charged with doing so—but we have to go far beyond Ukrainians if we want to truly tap into America's capacity to welcome and democratize the American Dream.
Now we have the infrastructure to do so. This new model doesn't absolve our government of responsibility, nor does it burden the American people; it harnesses the existing energy of those who want to help but need new pathways to do so. It's not a binary choice between government actors and community action—it's a whole of society's response. And the whole of American society is a deep, rich, vastly untapped resource.
As we mark Independence Day here in the United States, you will hear a lot of bad news both here and around the world. The ongoing Russian war on Ukraine, weather-related natural disasters impacting the lives of millions, mass gun violence, and supply chain disruptions worldwide. And, global displacement is at an all-time high of 100 million. Less than 2 percent of this population is likely to return home; yet, less than 1 percent is likely to find the opportunity to thrive in the safety and security of a new community.
Politicians have been frozen in their ability to work together to meet this moment. But citizens are leading the way. This Independence Day, everyday Americans are showing that welcoming is an integral part of our nation's values. This effort is just getting started, and as more Americans step up, we'll be one step closer to building a resettlement process stronger than ever before. Let's take it to the people, and show the world what a movement of welcomers can do.
Nazanin Ash is the CEO of Welcome.US.
The views expressed in this article are the writer's own.