In America, we are free to believe or not believe, because we are free. All of us have the right to have the faith of our choosing—or to have no faith at all—and still be a great American.
In the words of James Madison, "Your religious opinions are a property of particular value." Your faith is your faith. It is your property, not the government's. It's like your car, your house or your Browning 12 Gauge. This is one of the many freedoms that make our nation so unique and make America such a great country to celebrate.
Faith impacts all of who you are. You don't have to take off your faith when you leave your house. You don't have to take off your faith when you leave church. In fact, you can choose to barely even practice your faith at all and still say you have one, though it may be more of a "religious hobby." But, it is still your choice. You are an American and you are free to believe or not believe.
In America, you can be a Baptist or Baha'i. You can be a Methodist or Muslim. You can be Jewish or Jehovah's Witness. You can be Hindu or heathen. You can be a member of a Buddhist temple, or the Greater New Mount Zion Holy Ghost Missionary Church. You can declare you're an agnostic and you're still faith shopping, or you can declare that you're an atheist and you don't believe Psalm 53, which says, "The fool says in his heart, 'There is no God.'"
That's your right as an American.
If you're Muslim and you want to pray five times a day, it's your right. If you're Jewish and you want to gather with others and read the Torah, it's your right. If you're a follower of Jesus Christ, like I am, and want to tell other people about the power of God's forgiveness and incredible love for us, it is your God-given, constitutionally protected right.
This year, July 4th falls on a Sunday. I'll be in church with other proud and free Americans talking and singing about the faithfulness of God. It will be good for my soul and good for our nation. I believe true freedom comes from God. Not everyone who lives in a free country lives in real freedom. Drug addiction, anger, abuse, racism, pornography and so much more keep free people from experiencing the joy of real freedom.
Right now, I think people could use a little reminder of Jesus to find real hope and freedom in our free country. A week ago, I sat and read Psalm 46, which says, "God is our refuge and strength, an ever-present help in trouble. Therefore, we will not fear, though the earth give way and the mountains fall into the heart of the sea."
Do you know why I could sit and read that? Because I'm a free American.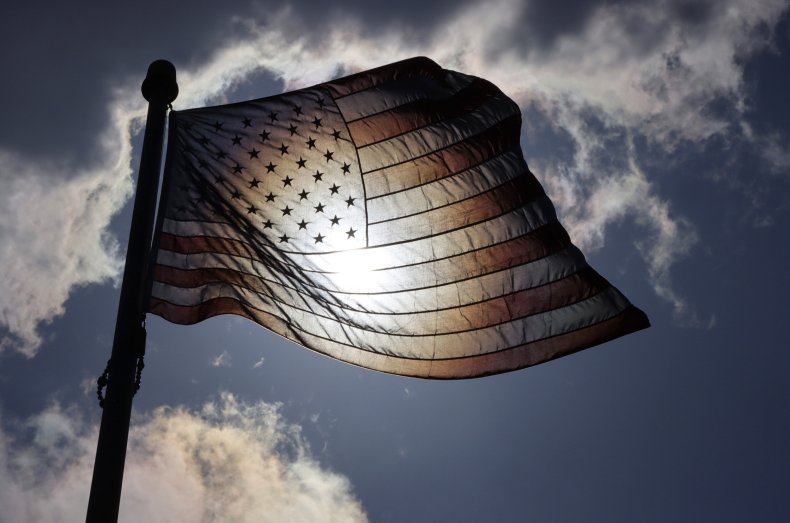 I'm on the board of the Christian men's organization Promise Keepers. It's all about Christian men empowering and encouraging each other to live lives of integrity. We're having a conference at AT&T Stadium on July 16th and 17th. Tens of thousands of men will be there, and millions more will join in via simulcast.
Sounds like something Americans are free to do in America, right? Unfortunately, not everyone celebrates our freedom to live our faith.
A liberal columnist recently equated a Christian meeting meant for men trying to be better men with "bigotry" and "hate speech." He even called on Jerry Jones and the NFL to cancel the event.
In my state of Oklahoma, we're very proud of the Golden Eagles of Oral Roberts University, whose men's basketball team—to the astonishment of everyone except the Golden Eagles—advanced to the Sweet 16 as the "Cinderella team" in this year's NCAA tournament.
This was a problem for the liberal outrage establishment—not because it messed up their brackets, but because Oral Roberts University is a Christian school that affirms Christian values. This was enough to prompt calls for the school to be banned from NCAA competition because of "dangerous and hateful ideology."
The price of liberty is still eternal vigilance—vigilance to guard freedoms afforded to us because we are Americans whose freedom is guaranteed by the greatest Constitution in the world. Jewish people should not be attacked in their synagogues or on the streets for being Jewish. Christians should not be "cancelled" for loving people as Jesus did. People of faith should be protected and celebrated.
Our Founders risked their lives, their fortunes and their sacred honor to establish a new nation where every person could freely practice his or her faith. The greatest threat to that freedom arises when some claim to have a faith, but do not live by its principles. When people believe faith has no effect, then faith has no value. If it has no value, then why should it be protected? The best way to celebrate our Independence Day is by living our faith with purpose, thankfulness and gratitude.
Because you're an American you are free to believe and live your beliefs.
Senator James Lankford (R-Okla.) lives in Oklahoma City with his wife, Cindy. They have been married for 29 years and have two adult daughters. He serves on the board of Promise Keepers.
The views expressed in this article are the writer's own.