This Lana Del Rey Parody Calls Out Singer For Looking For 'The Softer Female Personality'
If you're standing as part of the feminist movement, stop what you're doing and watch this parody. Chicago actor Tiffany Topol has launched a hilarious, yet eye-opening portrayal of singer Lana Del Rey after the musician got caught in a web of white feminism claims in May.
Fans of the singer may remember her widely-slammed Instagram rant, which called out a list of female performers, most minorities, and wondered why she's been said to "glamorize abuse."
The first paragraph read: "Now that Doja Cat, Ariana Grande, Cardi B, Kehlani, and Nicki Minaj and Beyonce have had number ones with songs about being sexy, wearing no clothes, f******, cheating etc, can I please go back to singing about being embodied, feeling beautiful by being in love even if the relationship is not perfect or dancing for money—or whatever I want—without being crucified or saying that I'm glamorizing abuse?????"
Feminists, fans of Lana, and critics alike found a major problem in her message. They claimed she appeared to be championing her own suffrage, despite having white privilege that likely made her career easier than many of the women she listed. Even with criticism, Lana Del Rey didn't take kindly to the responses. She followed up with a second statement backing up her original claim.
But some onlookers wouldn't let it go so easily. Enter Topol, who created an artistic styling inspired by Lana Del Rey's poetry for Chicago's The Paper Machete, weekly live magazine.
Titled, Fragile White Sadness, Topol told Newsweek she was inspired by the musician's "Summertime Sadness" "High By The Beach" and "Love" music videos. But the most stunning part of the video is Topol's narration, which came after she heard Lana read "Patent Leather Do-Over" on Instagram, a poem she posted during the onset of the controversy.
The video encompasses the musician's signature femininity in soft camera shots, slow motion and florals. But why is it that fragility and strength can't combine, Topol questioned.
"Regarding her call to make space for 'the softer female personality': can't someone be soft and strong at the same time?" she asked. "Did she watch Lemonade? Did she see Camila Cabello sing to her dad at the Grammy's? I personally see plenty of vulnerability in my feminist role models and peers—she's not looking beyond the tip of her nose."
In the video, Topol quotes some of the musician's confusing lines, like "I'm not not a feminist," which was written in her original Instagram statement. Topol adds her own flare, then: "But I'm not not not a feminist," she echoes.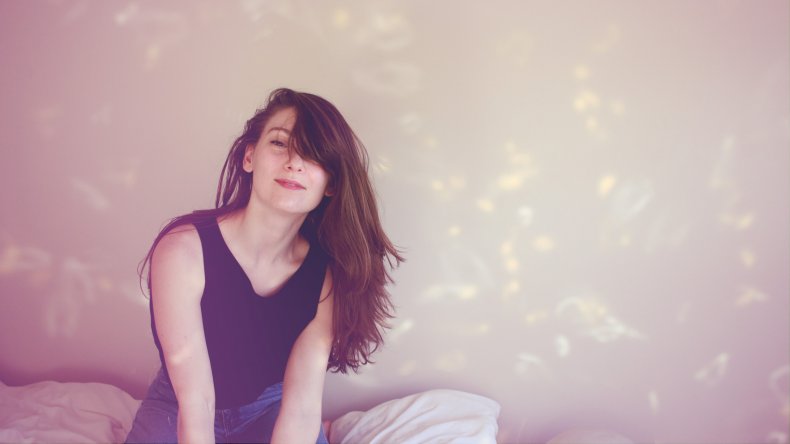 While there's inherent hilarity in Topol's delivery throughout, the parody serves a much greater purpose than pure entertainment. She explained the inspiration behind the video.
"I wanted to highlight the underlying white feminism in her posts. She positioned herself as a victim of cultural "crucifixion" adjacent to these other female artists who have endured much worse based on their skin color alone. That's white feminism in a nutshell," Topol noted.
She went on to note that Lana Del Rey's statement shows a clear viewpoint from the "white lens."
"In her statement, Lana said that there 'needs to be a place in feminism' for people like her, 'the kind of women who get their own stories and voices taken away from them by stronger women and men that hate women.' Women of color have always had their stories and voices taken away from them by white women, and experience deeper levels of misogyny rooted in racism," Topol explained.
"She centered herself as a victim of being 'silenced' without recognizing and acknowledging that black and brown women—including the artists she named—historically have to work even harder to be heard."
Newsweek has reached out to Lana del Rey for comment and will update this post in the event of a response.