This Life-size Gundam Robot Built in Yokohoma, Japan is Terrifying
A video of a life-sized Gundam robot is being shared on social media after construction was finished on the moving model.
Located on the Yamashita Pier in Yokohama, Japan, the moving Gundam was constructed within a closed site where the public were not permitted. The 18-meter tall robot has been in the works since 2014, according to Time Out — two years of that time was solely focused on the planning and research.
The Gundam was completed last month and can move, according to Hypebeast. Videos show the robot going through a series of motion tests, which were captured by residents of Yokohama's bayside district, the outlet says.
The robot is based on a creation from Japanese military science fiction franchise Mobile Suit Gundam, which features giant "Gundams." According to the Fandom wiki, this particular design is based on the RX-78-2 unit from the anime series. In the television show, the Gundam help the Earth Federation during the One Year War.
Hypebeast reports that the unit weighs 55,500 Ibs. and moves slowly, but smoothly. It can walk and take a knee, as well as turn its head and move its arms and fingers.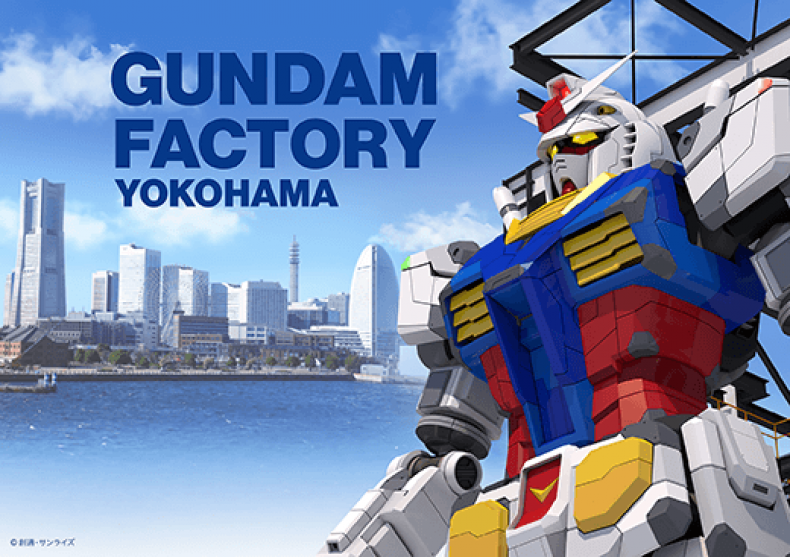 The robot is part of the Gundam Factory Yokohama, which was due to host its grand opening in October 2020. However, due to the coronavirus this has been postponed.
"We have made the difficult decision to cancel the Special Experience preview event scheduled to begin this July and postpone our grand opening scheduled for October 2020," the website for the factory says. "We expect to have our grand opening within the year. Details will be announced as available."
According to the website, the decision was made to "ensure the health and safety" of visitors and employees. Preparations are reportedly underway so that visitors can be safe while experiencing the attraction.
As well as the giant robot, Gundam Factory will include the following:
Gundam Dock: As well as the moving Gundam, this area will also have the Gundam-Dock Tower — a viewing deck where visitors can watch the Gundam moving.
Gundam Lab: This is an entertainment complex featuring shops, cafes and educational exhibitions where visitors can learn more about how the moving Gundam works.
The Academy: This hands-on exhibition lets visitors learn about the structure, design and mechanism behind the moving Gundam.
Conference Room: A special space for events, talk shows, lectures, research presentations and workshops. It will also act as a special exhibition space for technology companies, universities and research institutes.
The Gundam Base Yokohama Satellite: This shopping space will sell a wide selection of original products, including the limited edition GUNPLA, which can only be bought at the venue.
More information on the Gundam Factory Yokohama can be found on its website.