This Memorial Day, Commit to Hiring Veterans Like Me | Opinion
The memory of my 2009 drive from Marine Corps Base 29 Palms, California, to the airport, and the seven-hour flight back home to New York is still fresh. Though I had a medical discharge in hand for a fractured neck, I started the 10-hour trip away from my Marine Corps brothers feeling excited. But soon the optimistic "What's next?" began to turn into a hesitant, "Now what?"
I wondered how my combat readiness training would translate in the civilian world. My injury was sustained in a Humvee rollover during my first of four deployments, two in Iraq. But my apprehension wasn't just about my neck; I was permanently deploying back home, to a place I knew and people I loved, but they knew very little about my journey. I faced an emotional reckoning from my service experiences. I felt alone, lacking visibility and a sense of purpose.
Twelve years later, despite my injuries and emotional journey, I realize I was one of the lucky ones. I discovered my purpose when I found my way to a career in health care. But many of my fellow veterans haven't been as fortunate in finding meaningful careers.
Only a fraction of our returning veterans manage to secure employment within six months of being discharged. The U.S. Bureau of Labor Statistics tells us that the unemployment rate for active-duty veterans who served in the U.S. Armed Forces since September 2001 rose to 7.3 percent, and the jobless rate for all veterans increased to 6.5 percent, according to the most-recent data in 2020.
Before the pandemic, national veteran unemployment rate stood at 3.5 percent. Not surprisingly, COVID-19 didn't help.
It's unacceptable that our veterans struggle to find work after serving our country. But it's not just about the job. Unemployment can be a fast track to service members feeling disconnected. And that disconnection has taken a heartbreaking toll.
Consider this alarming statistic: In 2016, veterans were one and a half times more likely to take their own lives than people who hadn't served in the military, according to the House Committee on Oversight and Reform. The risk nearly doubles during the first year after veterans leave active duty, when many struggle to find employment.
We have a responsibility to our veterans. They need guidance throughout the entire job-hunting and hiring process.
First, they need careers, not just jobs. It's good for business when employers step up and hire these brave, skilled, highly disciplined individuals. If veterans can demonstrate bravery, leadership and commitment in the military, it's easy to imagine the incredible contributions they can offer civilian employers, who benefit from veterans' global perspectives, discipline, technical and interpersonal skills, willingness to take risks and unmatched commitment to teamwork.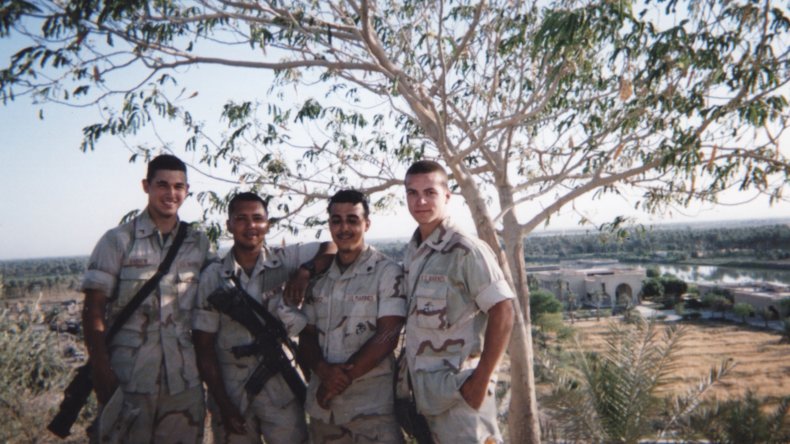 My employer, Northwell Health, has been reimagining how veterans can serve in a health care environment and become critically important assets in the workplace.
In addition to hiring hundreds of veterans annually, we offer career counseling to veterans in the community, including assistance with resume-writing, interview preparation and connecting with college networks. We've found success pairing veterans who are already part of our workforce with new hires to help them transition to the civilian workforce. And we're using preexisting resources—all over New York City and Long Island—that fold job training into their programs.
Meaningful employment can help end the isolation veterans commonly feel after leaving military life, but the biggest winners are the businesses that hire them. There's a significant return on investment in bringing on employees who have the proven skills that bring success: entrepreneurialism, trustworthiness, advanced technical training and resilience.
Considering the sacrifices our service men and women—and their families— make in preserving our freedom and keeping us safe, it's incumbent on all employers to prioritize veterans in their hiring decisions.
Juan Serrano is the assistant vice president of military liaison services at Northwell Health. He served in the United States Marine Corps from 2000 to 2009.
The views in this article are the writer's own.