Is This Naftali Bennett's 'Nixon in China' Moment? | Opinion
"I am in favor of humanitarian aid to the Gaza Strip," Bennett told community leaders in Israeli towns near the border with Gaza last Thursday. "We need to create a situation where they know they have something to lose."
I could not agree more. For over a decade, Israel has enforced a punishing blockade on the two million residents of the Strip, whose lives have descended into destitution and despair as the limits of their existence have continued to shrink year by year. Gazans have nothing to hope for and thus nothing to lose, a situation Hamas is well aware of, and which goes a long way toward explaining things like the 11-day conflagration with Israel in May.
If followed by meaningful action, Bennett's comments could suggest a radical shift from former Israeli Prime Minister Benjamin Netanyahu's dehumanizing policies—perhaps even a willingness to see us as human beings. But is Prime Minister Bennett ready to put this sentiment—that Gaza's hopelessness is not just Israel's moral burden, but a security threat—into action? To do so, the focus moving forward must be on seeing Gaza as a population center, not an enemy stronghold, and on positively—rather than punitively—disincentivizing the use of violence.
Hamas is keen to avoid another war—for at least the next 10 years, as multiple sources in the movement told me recently. But they also stipulated that if the humanitarian, economic and political realities continue to deteriorate, hardline Hamas leaders would see another escalation as a way to put Gaza back on the international agenda.
To avoid such this, Israel's focus should be on reconstruction in Gaza. And there are a number of pitfalls that should be avoided. First, Israel should do as the U.S. suggests and abandon one of the prerequisites for reconstruction and development that it has put forth: the return of the bodies of two Israeli soldiers and two mentally ill Israeli citizens who Hamas holds captive in Gaza. Captives-for-reconstruction instead of as part of a negotiated prisoner swap has been an absolute non-starter for Hamas since Israel first made this proposal in 2014.
Second, Israel must stop insisting on maintaining and further tightening the temporary 2014 Gaza Reconstruction Mechanism that restricts and heavily monitors construction materials and humanitarian assistance entering the Gaza Strip. The system is extremely complex and requires sign off by Israel for every project and vendor, and Israel can deny any project or building materials without explanation. Palestinian beneficiaries must submit to Israeli GPS tracking systems and video cameras, as well as a centralized database. Local construction companies have repeatedly complained that the GRM has been incapacitating due to unworkable rigidities and unexplained rejections.
The purpose of this surveillance is to prevent Hamas from diverting construction materials into building tunnels, which they use to infiltrate into Israel or for military operations. But per Israel's own admission, with or without the GRM in place, Hamas has managed and will continue to manage to build tunnels, whether by recycling concrete rubble and metal structures from fallen buildings or smuggling in such resources. Tormenting Gazans who lost their homes to the latest conflagration with an unnecessary and dysfunctional bureaucratic mess is not the way to give them something to lose, as Prime Minister Bennett put it.
Indeed, while Israel cannot stop Hamas from building tunnels, it can more definitively disincentivize Hamas from using those tunnels, by giving Gazans a genuine and substantial breakthrough in standard of living that they would be keen to not lose again. This would make Hamas to think a thousand times before seeking escalation with, for which it would pay dearly in popularity.
And if Prime Minister Bennett is genuine in his desire to protect Israeli border towns and sow the seeds of peace, I would urge him to look further than simply allowing reconstruction.
Prime Minister Bennet seems close to recognizing the central truth of the conflict—that most Gazans want only what his own people want: a decent life where they can afford to fall in love, start a family, find a job, plant roots in the land and be free from systematic indignations and discrimination. And many small measures can help towards that end goal. These include reducing arbitrary restriction on imports and exports and on intra-Palestinian economic activities between Gaza and the West Bank, and expanding the number of Israeli permits for workers, passengers, and businesspeople.
Longer term, giving Gazans something dear to hold on to would require reopening the "safe passage" between Gaza and the West Bank, as stipulated in multiple bilateral agreements, and rehabilitating and expanding Gaza's industrial zone. Israel should also look to allowing foreign nationals access to Gaza for tourism, investment or trade. Such measures would help alleviate Gaza from a vicious cycle of aid dependency and allow its economy to function, creating a constructive deterrent that would prevent armed hostilities.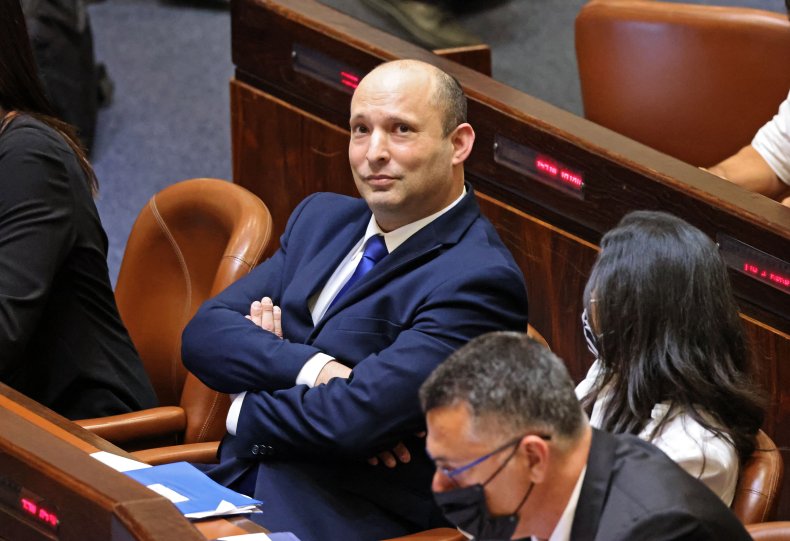 Moreover, if Israel is worried that its foe Hamas would use these measures to further its own ends, Israel could disempower Hamas and give that power back to the Palestinian people quite simply by regulating reconstruction through Palestinian civil society, giving Palestinians say on infrastructure and developmental priorities. Hamas is open to such a proposal: It has promised to refrain from interfering in Gaza's reconstruction and to keep the door open to any state or entity that would want to support Gaza either directly, the way Qatar's reconstruction committee does, or indirectly, through UNRWA, UNDP or other international or local NGOs.
These measures and more should be taken in close coordination with the Palestinian Authority to re-empower it and increase its engagement in Gaza after a decade of Netanyahu's relentless attempts at weakening the PA and creating intra-Palestinian division. But this is not to say as the Biden administration recently did that the PA should be the exclusive interlocutor on the file of Gaza's reconstruction, an idea that was met with hostility and skepticism from Gazans who don't trust the PA's transparency and accountability. Empowering the PA means restoring it its dignity independent of the Gaza file and giving it the ability to produce tangible results and improvements for its people through peaceful engagement and diplomacy.
The PA's return to Gaza should be coupled with meaningful incentives to minimize potential opposition from Hamas. For instance, Israel can propose that if the PA was to resume control over Gaza, it would allow re-establishing an internationally supervised PA-run seaport or airport—something that Hamas has been desperate to achieve for the last decade, so it wouldn't be able to publicly oppose such a plan.
Measures of this kind, which emphasize substantial improvements, incentives and cooperation—rather than deterrence, restrictions and brutalization—would effectively showcase the benefits of diplomacy and peaceful engagement, rendering Hamas' platform irrelevant and its use of violence counterproductive. Constructively increasingly the PA's engagement in Gaza would resuscitate intra-Palestinian reconciliation, a prerequisite to a much-needed democratization.
There's a saying that only Nixon, an avowed anticommunist, could thaw U.S. relations with China. Is this Bennett's "Nixon in China" moment? I hope so. I hope Prime Minister Bennett meant what he said. If so, it could be a game-changer for the people of Gaza.
Muhammad Shehada is a writer and civil society activist from the Gaza Strip and a student of development studies at Lund University, Sweden. He was the PR officer for the Gaza office of the Euro-Med Monitor for Human Rights.
The views in this article are the writer's own.