Is This the New Normal for Global Supply Chains? | Opinion
I am frequently asked "when will we be done with the supply chain issues we've been experiencing since the beginning of COVID?" My answer is usually that I don't know when, but I know we haven't seen the end of it. Experts are now saying the worst is yet to come due to the Omicron variant and China's response to it. Though the Omicron outbreak in China is small compared to those in western countries, many have identified Beijing's zero-COVID policy, under which any detection of COVID results in immediate lockdowns and massive testing campaigns, as a leading reason for devastated supply chains.
There's good reason to look to China for the reasons behind the success or failure of global supply chains. China is the world's biggest trading nation and a leading manufacturing hub, so its ability to keep its factories functional during the pandemic has been crucial for global supply chains. But the country now faces criticism for the impact of its zero-COVID policy on global (and local) supply chains.
It's worth noting that this policy allowed Chinese manufacturers to remain open while other countries experienced much more significant disruptions due to outbreaks and lockdowns. The pandemic imposed a significant demand shock on supply chains, as people bought more things and fewer experiences. During that time of increased demand, global reliance on China as a manufacturing center became even more pronounced. At the beginning of the pandemic, as China shut down almost all its economic activity, many people (myself included) thought this would be a turning point for China's role in the supply chain.
That wasn't been the case, however. In fact, since a dip in early 2020, global imports from China have increased rapidly. If the world's reliance on China has increased—in part due to its state capacity to keep its economy functioning—isn't it odd that we are blaming the exact same policy for the impending "mother of all supply chain crises?" Blaming a single country's pandemic policy for supply chain woes distracts from the responsibilities of supply chain managers and their leaders.
We are now entering the third year of the pandemic, and our management of supply chains is still characterized more by a firefighter mentality than a "back to the drawing board" one. It's time for firms to accept that this is the new reality and start rethinking how supply chains can be made more resilient against these types of shocks.
While China has been transparent about its approach to COVID from the beginning—Beijing announced its zero-COVID policy pretty much from the get-go—the main issue with this policy, in terms of supply chains, is the type of uncertainty it imposes.
Supply chains don't like uncertainty in general, but they like "binary" uncertainty least of all.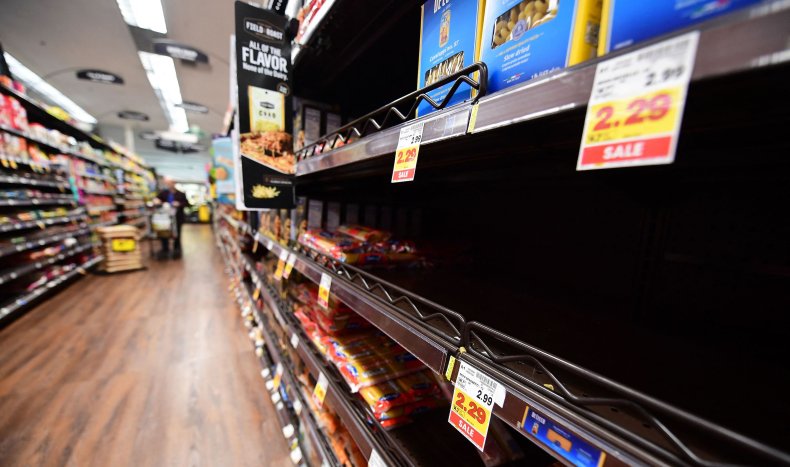 Demand shocks tend to be continuous, rather than binary. If there is an increase in demand for one week, it may be an indicator of what to expect about demand during the following week. Demand may not remain higher, since the previous week's demand may just be "noise," but it's not unlikely to be so. We have good forecasting tools to deal with situations like these. The same holds for other continuous variables such as shipping prices or yield issue at different plants.
Lockdowns accompanied by plant and port closures, on the other hand, are binary. The fact that a plant is operating this week is a strong indication that it's likely to be operational next week too. But "likely" does not mean it's certain—and uncertainty makes it hard to anticipate and manage these closures. We could treat closures like random events, but that would be a mistake given that we know the reason behind them.
Since November, we've been hearing that things will be "back to normal" after the holidays. But notice the increase in prices around the end of November when the Omicron variant emerged. It was very slow initially and just seemed like noise, but we can now see that it was a lagging indicator of COVID cases in the U.S. (if not in China, given the small number of cases and the somewhat unreliable reporting).
Firms will need to think more strategically about suppliers. Risk management strategies need to have three components: a strategy or action plan, the ability to execute the action plan and an early detection process that will allow the actions to be executed fast. When creating a risk management strategy for a supply chain, having multiple suppliers in multiple continents with potentially different connectivity levels is crucial. For example, many firms used Vietnam to hedge against risks in China, only to realize that there was a high correlation in the disruptions they were experiencing due to the connection between the two countries.
This is going to be the reality of global supply chains over the next decade. Government actions will have a significant impact on many firms' performance—more than the small savings a firm can make by choosing the right supplier—but this doesn't absolve supply chain managers from optimizing their supply chains. Rather, it means they need to develop a more holistic view of the effects of global players on their supply chains and understand that they need to deploy different mitigations and hedges to deal with different types of disruptions.
Over the last few years (even pre-COVID), supply chain teams started hiring lawyers to better understand the legal implications of their decisions. It would be interesting to see supply chain departments hiring or getting advice from geopolitical experts and epidemiologists after the pandemic.
And, as supply chain complications remain among the top business concerns for CEOs in 2022, I would like to see the type of thinking I outline here elevated to the top of the organization, and not just to the head of supply chain.
Gad Allon is Faculty Director of the Jerome Fisher Program in Management & Technology at the University of Pennsylvania.
The views expressed in this article are the writer's own.