'Is This Normal?': Internet Backs Employee Claiming They Were Misled By Job Listing
Thousands of commenters were quick to offer employment advice to one new restaurant employee after their claim they were misled by a job listing went viral.
Posted in Reddit's popular r/antiwork subreddit, the viral post has received 11,100 votes and over 1,300 comments in less than a day. In the post, Redditor u/GalacticOreo64 explained that the information they found on Indeed.com before applying to their current job was entirely different from the information they learned on their first day at work.
Writing that they were "promised" between $12-26 per hour, along with tips and benefits to work as a restaurant server, u/GalacticOreo64 said that after sorting out all of their first-day paperwork at their new job, they learned they would actually be making $2.13 per hour before tips, and that their expected benefits would only be activated after a full year of employment.
The Redditor also said that they found the server position on Indeed, and that their new manager acknowledged the website often displays incorrect wage and benefit options for their restaurant.
"I asked about the discrepancy, and my manager just kinda shrugged it off, saying that Indeed doesn't always have reliable information and that they literally aren't allowed to pay us any more than $2.13/hr," they wrote.
"It also seems like my training for this week will be unpaid, which seems, uh, kinda sketchy," they added.
According to the United States Department of Labor, the federal minimum wage for tipped employees, such as restaurant servers, is $2.13 per hour. While some states require employers to pay tipped employees a higher hourly wage, Indiana, Nebraska, Utah, Wyoming, and many southern states, do not.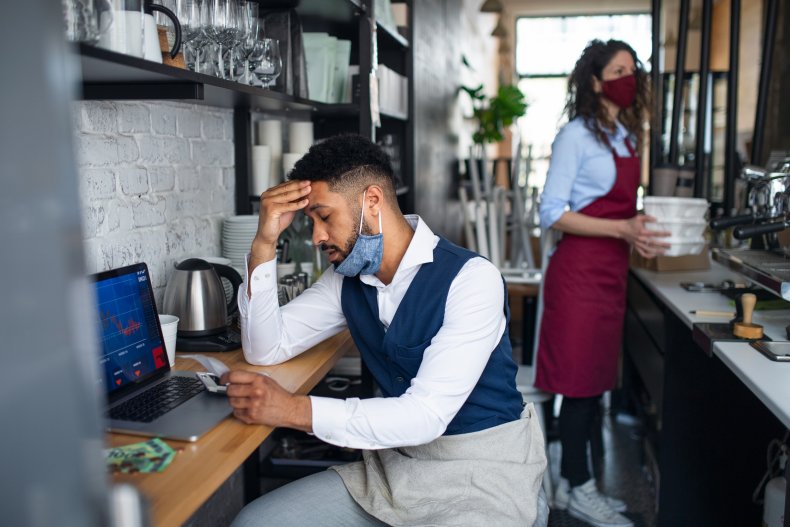 Despite the paltry minimum wage for tipped employees, data collected by the United States Bureau of Labor Statistics shows that, on average, waiters and waitresses make a mean hourly wage of $13.20 per hour, nearly six dollars more than the federal minimum wage. However, restaurant workers have long suffered from low and unpredictable wages.
Amid a global pandemic and major labor phenomenon dubbed the "Great Resignation," restaurant workers have come under scrutiny for their willingness to change jobs quickly. Last September, the New York Times reported that restaurants across the country are increasing wages and offering signing bonuses to entice potential employees in a time of labor volatility.
Still, restaurant workers like u/GalacticOreo64 are susceptible to incorrect information appearing under the guise of high wages and included benefits.
In the viral Reddit post's top comment, Redditor u/Angelaira74 encouraged the original poster to follow up with Indeed, and to review the employer on another employment website.
"Report their listing to Indeed, review them on Glassdoor, and do not go back," they wrote.
Many Redditors echoed those sentiments, and encouraged u/GalacticOreo64 to seek employment elsewhere.
"Leave. Staying empowers sh*tty employers to pay sh*tty wages," Redditor u/Relative_Position_26 wrote in a fiery response.
"Just leave," Redditor u/Gks34 added. "And if there's a contract, sue."
Other commenters focused on u/GalacticOreo64's claims that they weren't being paid for a week of training, and assured the Redditor that, unless the training period meets very specific circumstances dictated by the Department of Labor, not paying employees for time worked is highly illegal.
"Your training cannot be 'unpaid' in the US. It must be at least minimum wage," Redditor u/dante50 wrote. "Make sure you document any 'unpaid' hours you have already worked."
Newsweek reached out to Indeed for comment.