This Recession Will Be Creative, Not Destructive | Opinion
Technology has completely reshaped what recessions look like. This is not a bad thing. It means that business owners and entrepreneurs can utilize digitization as a recession-proof shield.
It's time we accept the inevitable. The number of jobless claims in the U.S. has hit a six-month high—97 percent of corporate executives either think that we are already in a recession, or that the economy is about to enter one. Seventy-two percent of economists also suspect that a recession is looming on the horizon. It's hard not to fearfully cast our minds back to the chaos caused by the mid-pandemic recession, or even to let our thoughts wander back down the dark path that led to the 2008-09 calamity.
However, modern recessions are different beasts. Digitization has impacted just about every nook and cranny of society, from health care to entertainment and everything in-between—including, it seems, recessions.
Recessions always hit the poorest the hardest, while at the same time dragging more people into poverty. Yet tech has emerged as a powerful defense mechanism for small business owners and big corporations alike.
This was epitomized during the unique and unprecedented pandemic-induced recession of 2020. E-commerce sales unsurprisingly soared, increasing by 43 percent compared to the previous year as the high streets became ghost towns and everyone shopped from the comfort of their own homes. But this trend was not solely limited to the one-off situation of quarantine, as we also saw a rise in e-commerce during the 2008-09 recession, which inversely mirrored a decline in brick-and-mortar retail.
During the pandemic, clothing and accessories stores suffered tremendously, with the sector's sales plummeting by $68.1 billion. Similarly, bookstore sales dropped significantly, underlining the struggle faced by traditional industries. The impact of the recession on these sectors is unavoidable, but can be mitigated if they can find ways to successfully pivot and utilize the benefits of tech in order to negate the economic downturn.
During the COVID-19 recession, we saw the unrivaled success story of Zoom, which ascended from a relatively unknown application, to earning a staggering 300 percent increase in revenue during 2020. It then grew another 55 percent the following year.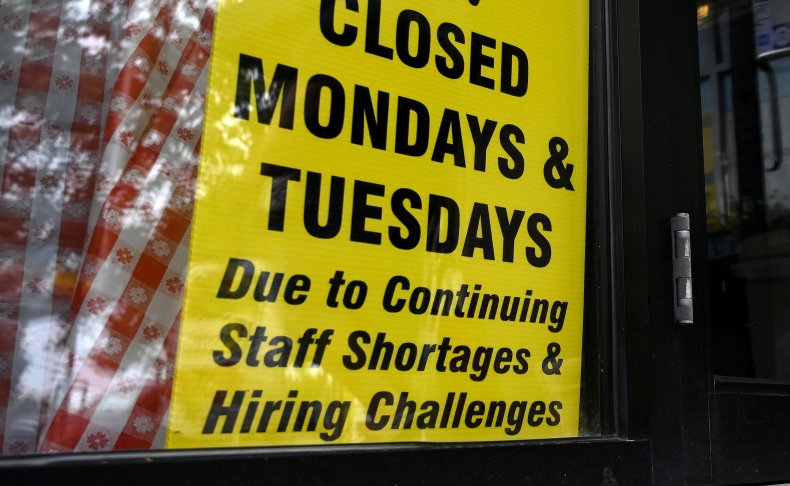 Aside from the success of tech-based companies themselves, we have also seen how businesses from more traditional industries have digitized in order to survive the increasing challenges of the post-COVID business climate. During the pandemic, for instance, U.S. hotels lost more than $46 billion, while almost 5 million jobs across the hospitality sector were lost. A number of hotels were forced to embrace tech, from introducing digital room-keys to bringing in more outlandish innovations such as state-of-the-art robot butlers. As a result, the hotel industry is showing signs of recovery, with July 2022 returning the second highest occupancy rates since August 2019.
The hospitality sector cannot be replaced virtually, but it has managed to find opportunities to digitize aspects of its services. Equally, firms involved in retail, work-space production and travel, for instance, must not see tech as the enemy, but instead find ways to integrate it into their business models. Digitization is an economic invisibility that can shelter businesses against the onslaught of a recession.
As well as seeing this across companies, the protective impact of tech is also evident on a national-level. Countries that are tech-centered were able to deal with the pandemic much more effectively than nations whose GDPs are primarily constituted by traditional industries, such as manufacturing or agriculture.
The economies of both the U.K. and Spain shrank by 20 percent in the second quarter of 2020, which was a four-to-five times larger drop than any other quarterly decline on record for either country. By contrast, Finland's GDP only dropped 5 percent, which, compared globally, was bettered by just a handful of other countries.
This was a result of a combination of factors. However, it is no coincidence that Finland is world-renowned for its progressive approach to tech, which plays a key role in its economy. Finland topped the information and communication technologies (ICT) output rankings in the World Economic Forum's Global Information Technology 2014 report, while it has also been credited as having the highest nationwide level of skill in business, data and tech. The electronics industry is one of Finland's cornerstone economic drivers, and the country is one of the world's biggest spenders on electronics research and development.
This is a new recession, and the old rules no longer apply. The wave of digitization is rippling across all industries in the U.S., and companies need to embrace this, otherwise they will be easy targets for the recession that continues to march ominously toward America. This is by no means a failsafe strategy, and some highly-digitized firms will inevitably fall victim to the impact of the recession. Nonetheless, by accelerating their pace of digitization, companies can maximize their chances of not only surviving the oncoming recession, but using this period as a springboard for a new chapter of tech-driven success.
Joe Hipsky is co-founder and chief strategy officer of IRALOGIX.
The views expressed in this article are the writer's own.