This Summer Sampler of Aperitifs is The Alcohol You Didn't Know You Needed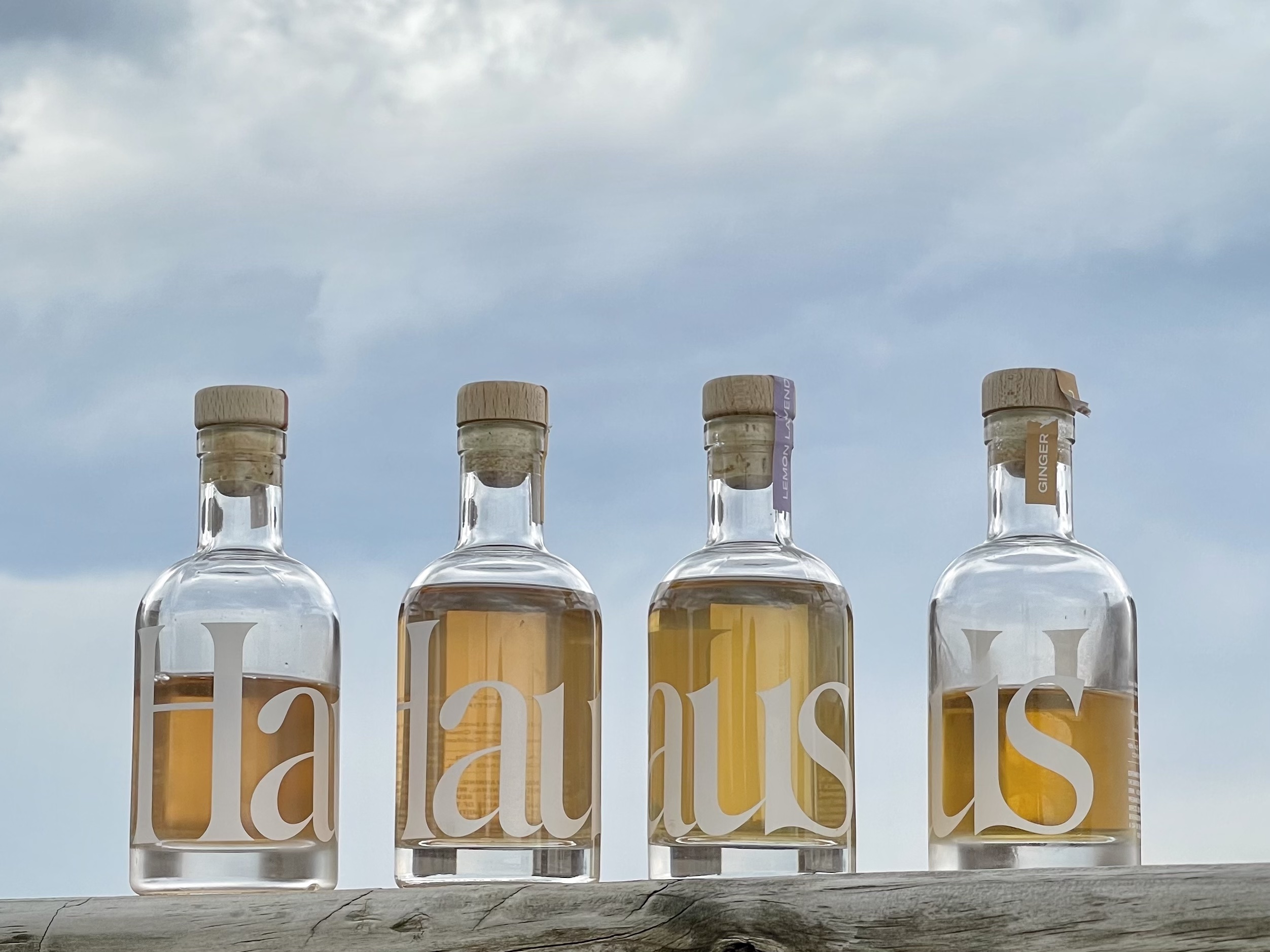 The popular Haus Sampler Kit is back, making it easy to try out four tempting flavors.
I discovered Haus this year, and I've quickly become a fan of the low alcohol by volume (ABV) spirit. It's a low-sugar drink that is stronger than wine but not as strong as most spirits.
A bottle of Haus is $35 for 750 milliliters, but you can get the Haus Sampler Kit for $40 to try out the four flavors that sound best to you. Each sampler includes four 200 milliliter bottles that can make two to three drinks each.
There are seven Haus options to choose from, with a wide range of flavor profiles. My personal favorites are Citrus Flower, Bitter Clove, Grapefruit Jalapeño, Lemon Lavender and Ginger Yuzo.
As you can tell from my picks, I gravitate toward the more floral aperitif options from Haus. Citrus Flower is my absolute favorite, with a crisp taste that mixes citrus, elderflower and cinnamon. I also love the Grapefruit Jalapeño, which is another light option that tastes like summer is just around the corner.
The latest Haus Sampler is my first chance to try the Lemon Lavender, and the mix of lavender floral and citrus flavors is top-notch. It's great to sip, and I'm already thinking about cocktails I can build out of this flavor.
As I waded deeper into the Haus Sampler Kit, I found that Bitter Clove reminded me of whiskey with an earthy flavor. It was good over ice and combined with a small pour of tonic water.
Ginger Yuzo is a very fragrant and slightly spicy flavor that's perfect on the rocks as these early spring days fight with winter remnants.
The Rose Rosé is a tempting option that delivers the tastes of summer. This isn't my go-to flavor, but my mom liked this option. The Spiced Cherry is incredibly fruit forward. If you like fruity wines or rich cherry flavors, you should add this to your sampler.
One of the things that stands out about Haus, in addition to the varied flavors, is that the low ABV makes it easier to sip for an evening without the effects of drinking a stronger spirit or cocktail all evening. I find myself pouring a glass as I prep dinner or walk up to the roof-deck and relax after a long day. It's more flavorful than most beers, lighter than many of my preferred red wines and not as strong as the bourbon I would normally be tempted to pour.
The Haus Sampler Kit is a great option for testing the flavors that sound like the best fit for your taste. The sampler bottles look great and reseal for easy storage in your refrigerator once opened.
Haus is bottled in Sonoma, California, and ships directly to you. The Haus Sampler Kit is packed nicely and could also make a great gift. You can choose your own flavors or go with their top picks. Haus offers individual bottles for $35, or you can choose a Haus Membership to get two bottles a month for $63.
Newsweek may earn a commission from links on this page, but we only recommend products we back. We participate in various affiliate marketing programs, which means we may get paid commissions on editorially chosen products purchased through our links to retailer sites.