Justin Hartley Is 'At Peace' With 'This Is Us' Ending After Last Day on Set
Justin Hartley feels "at peace" with This is Us after he filmed his final day on set, the actor told Newsweek.
Hartley, who has played Kevin Pearson since 2016, explained that because he was aware for the past three years that the NBC hit would end with its sixth season it meant he could "savor" the time he had left, and he felt the cast and crew have made something "really special" for fans.
"You know, it's interesting, I don't know what's going on with me but I'm totally at peace with it and happier than I've ever been," Hartley said.
"It was the greatest job I've ever had. The opportunities that it gave me, in the way it changed my life, I could just go on and on. I mean, it changed everything about everything, the way people perceive me, there's all this stuff.
"It was great, it was funny, like an opportunity to give people a chance to see what I can do so there's that."
The sixth and final series of This is Us is currently being broadcast with the finale, titled "Us", set to air on May 24.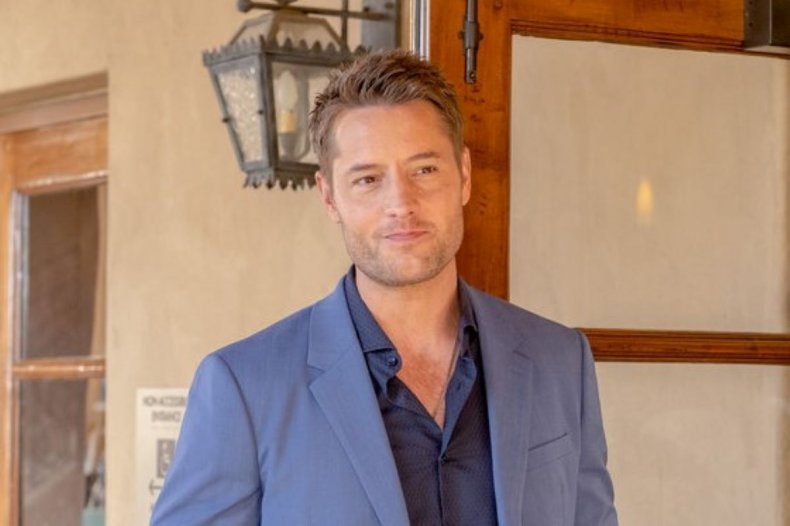 Justin Hartley on his Last Day Filming 'This is Us'
Hartley also explained how knowing the show would end with six seasons gave him the time he needed to appreciate the experience, particularly on his last day on set.
He explained: "I think one of the really healthy things that I was able to do was we knew the show was coming to an end about three years ago, and so for the last three years I've kind of been saying goodbye.
"I've been savoring the flavor, I've been savoring every moment, I've been looking at people remembering things, you know, banking things, things I'll never forget.
"For the past three or four years I've been doing that, especially the past three years, when we knew the show was ending after six seasons.
"So, it's been sort of something that I've been ready for, I've been prepped for. I also feel like, I mean I could be crazy, but I also feel like I'm going to see these guys a lot. I mean, I don't see us really falling out of touch.
"I know people say that and then they do, people get busy, but it's one of the beautiful things about texting and stuff, right? You can always say, 'hey, thinking about you,' that's always good, you know, checking in with the family.
"The show was wonderful and I love the fact that we left on top, I love the fact that we didn't linger just for the sake of lingering, and I feel like we've left people with something that's really special that they can then revisit."
Referencing his new film Senior Year, which he stars in alongside Rebel Wilson and which follows a woman who returns to High School after being in a coma for two decades, Hartley added: "You know, speaking of Senior Year, 20 years from now [fans will] be able to go back and revisit [This is Us] and look at all of those messages that were on display during our six-year run and go 'wow, that really relates to life as it is now' in 2042, or whatever the year might be that they watch it.
"So I feel like we did something really special and I'm at peace with it."
This is Us Season 6 airs Tuesdays at 9 p.m. ET on NBC.