How the 'This Is Us' Final Season Could Lead Into a Movie
As season 6 of This Is Us launches on NBC, there are limited times left for the show to tug on our heartstrings on television—but it could be reborn as a movie.
While we have just 18 more episodes left with the central family in This Is Us, there is hope that we may get more from the story on the big screen. Since it launched in 2016, This Is Us has been nominated for countless awards, winning four Primetime Emmys along the way.
The core members of the Pearson family are all returning — Milo Ventimiglia, Mandy Moore, Sterling K. Brown and Chrissy Metz—but it's Justin Hartley who's got fans excited for a possible movie adaptation of This Is Us.
This Is Us: The Movie
This Is Us was originally conceived and written as a movie script by creator Dan Fogelman before being turned into a TV series. It also originally featured eight siblings but he cut a few of the characters and shortened the script before it was sold to Fox, and was eventually sold again to NBC.
While This Is Us became a TV show, its movie origins haven't been forgotten by one of its stars, and Hartley is very eager to continue the story in a big-screen adaptation.
Talking to Access Hollywood prior to season 6 airing, he said he'd love to continue working with his fellow cast members, "I am down for a This Is Us movie, I love these cats. I would do a trilogy movie, I really would. I would do a movie every year with these guys."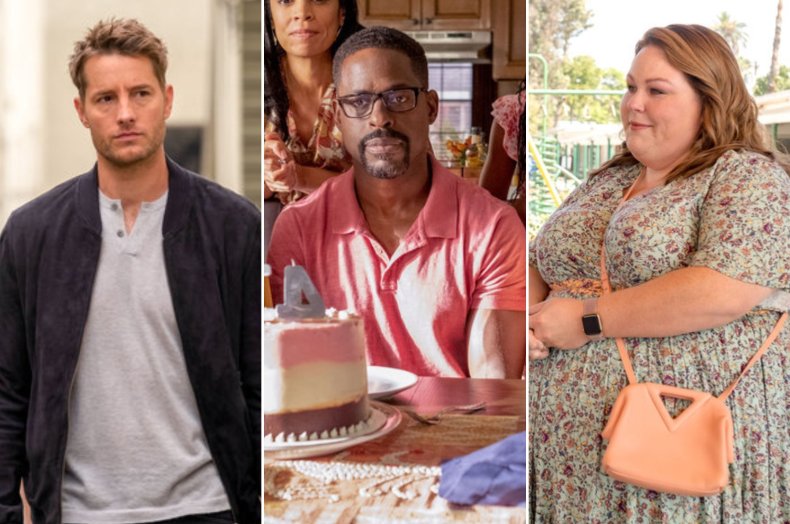 While a movie continuation of This Is Us is purely speculative at this point, the story-telling method of the show means there are plenty of opportunities to continue the This Is Us legacy.
This Is Us goes back and forward in time, following the lives of the Pearsons as children and adults, which means there could be entire chapters in their lives still to cover. Additionally, there's always more Pearson family history to investigate with grandparents or future children. A This Is Us movie could be a standalone prequel or sequel to the television series, or it could continue the story of the characters we know years down the line.
A movie version of This Is Us doesn't have to come out soon after the sixth season too, replacing the missing season 7. Many famous TV shows have ended their run on the small screen, only to be rebooted, spun-off or continued in a movie years later. The likes of The A-Team, Downton Abbey, Baywatch, Breaking Bad and Mission: Impossible are just some of those that fall into these categories.
So if you're excited by the prospect of a This Is Us film, even though the cast would be on board, don't expect to see one any time soon.
In the meantime, the final season of This Is Us airs Tuesday nights on NBC at 9 p.m. ET.